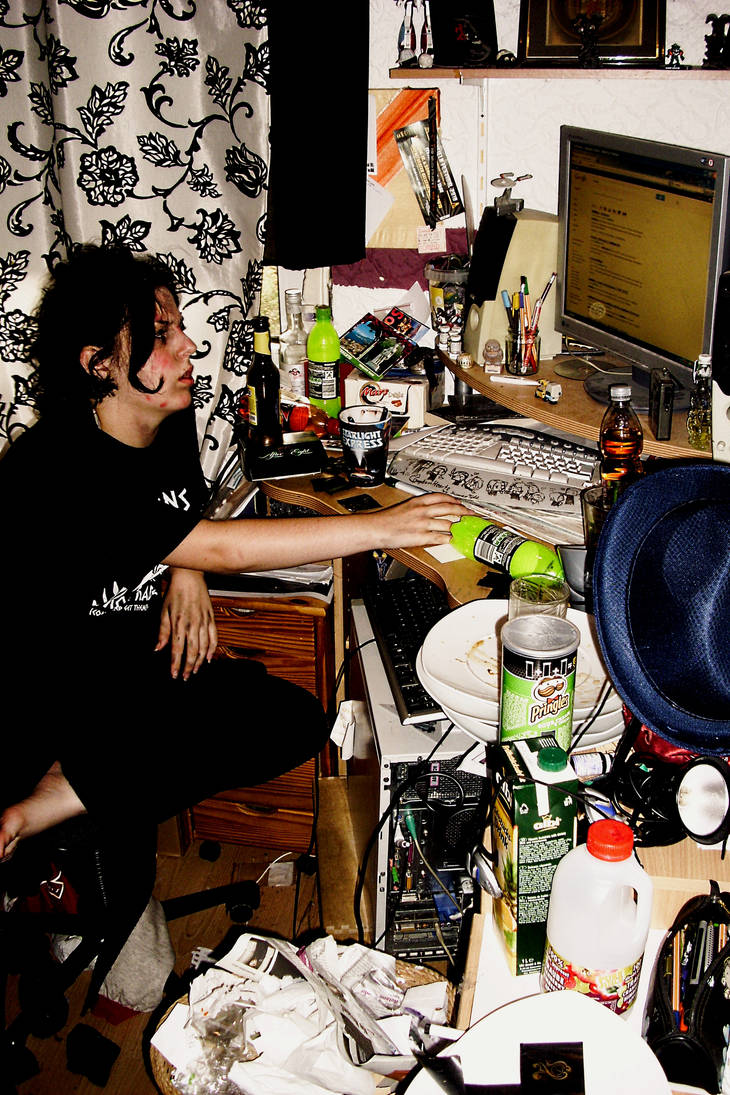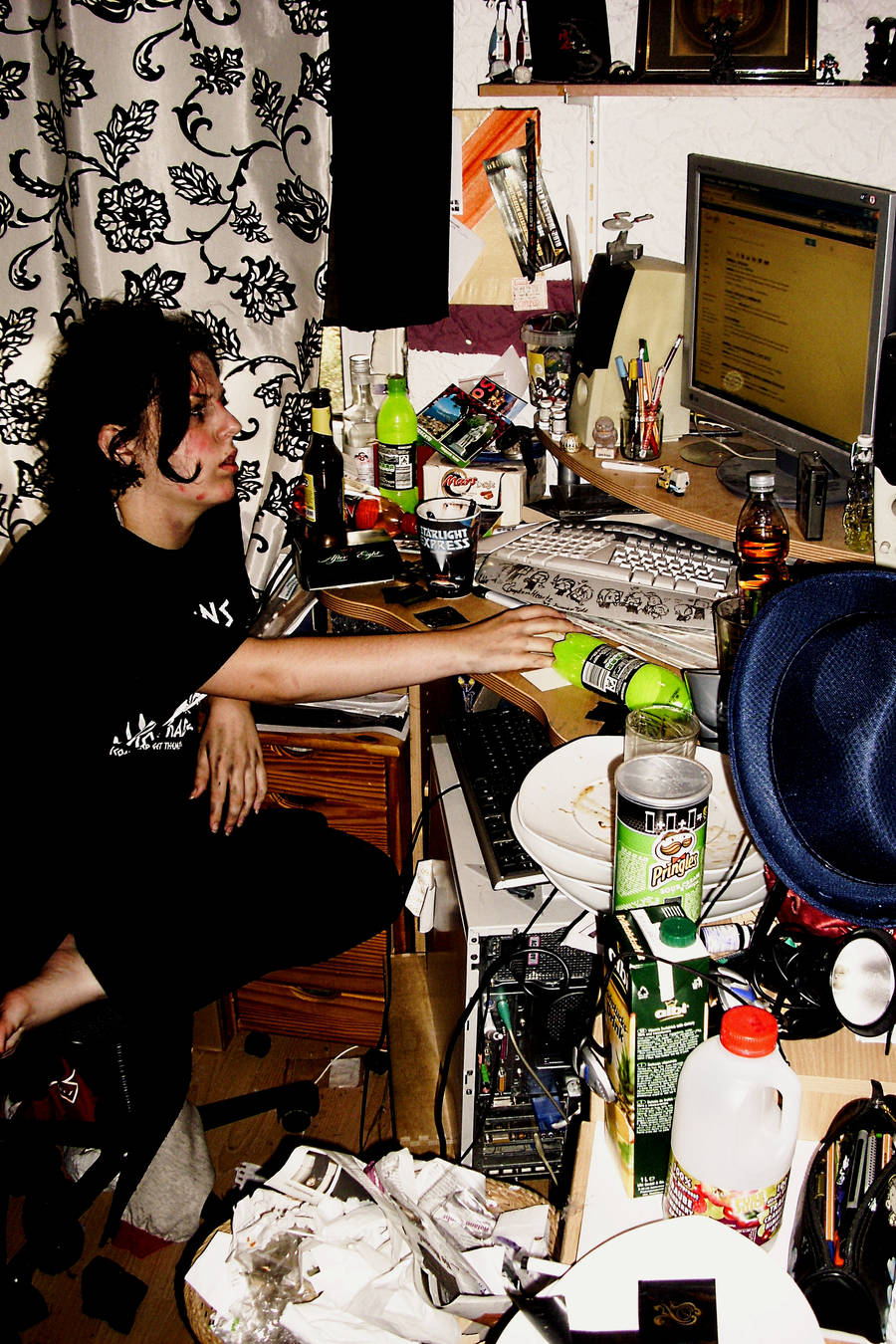 Again for my art class
it shows a negativ attribut which i don't want to have
the internet addiction

photo made by Mariam Matari

it's really dirty and somehow disgusting. shows the negative side very well!

ich mag den Mülleimer, der so schön überladen ist. fehlt nur noch 'ne vollgemachte Pampers drin... dann ist der Ekelfaktor 1+!
du selbst siehst noch ein bisschen zu übertrieben aus (vor allem im Geischt) und 'ne hängende Sitzposition hätt ich persönlich, glaub ich, noch ein wenig authentischer gefunden.
Aber es ist schon verdammt gut in Szene gesetzt!
Reply