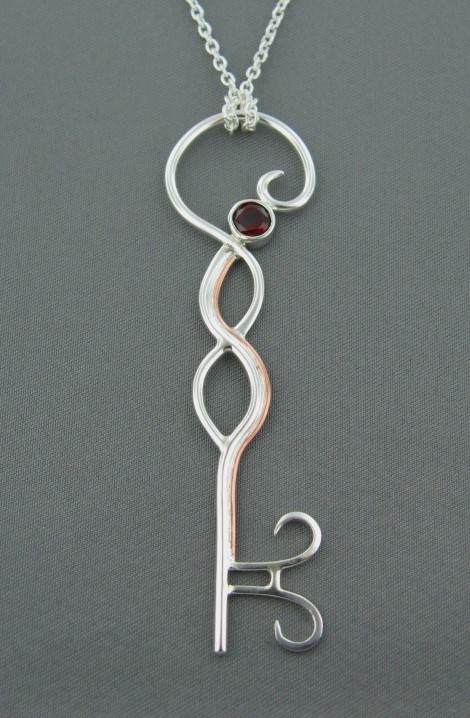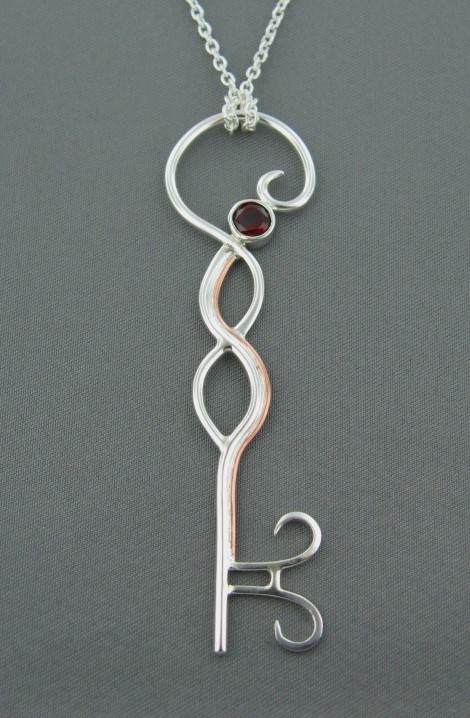 Watch
****SOLD****

Went and saw "How to Train Your Dragon" the other day. But that has nothing to do with this project or it's title XD Just wanted to mention that.

Anyway, another fun key project I made for stock. Two-toned sterling silver and copper wire and a genuine garnet gemstone.

Also I found the problem that was making my photo quality crappy and fixed it.