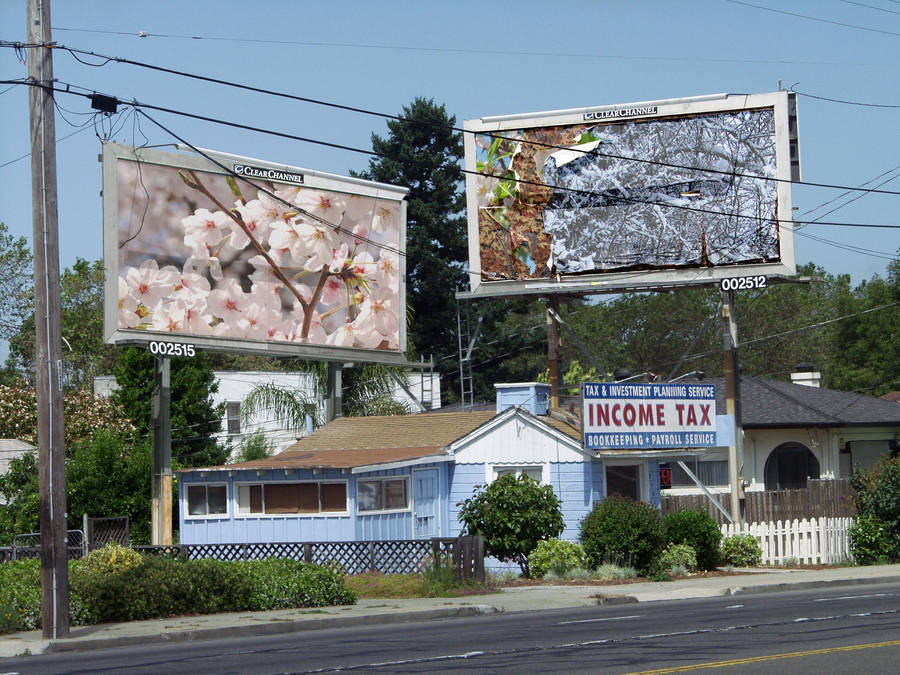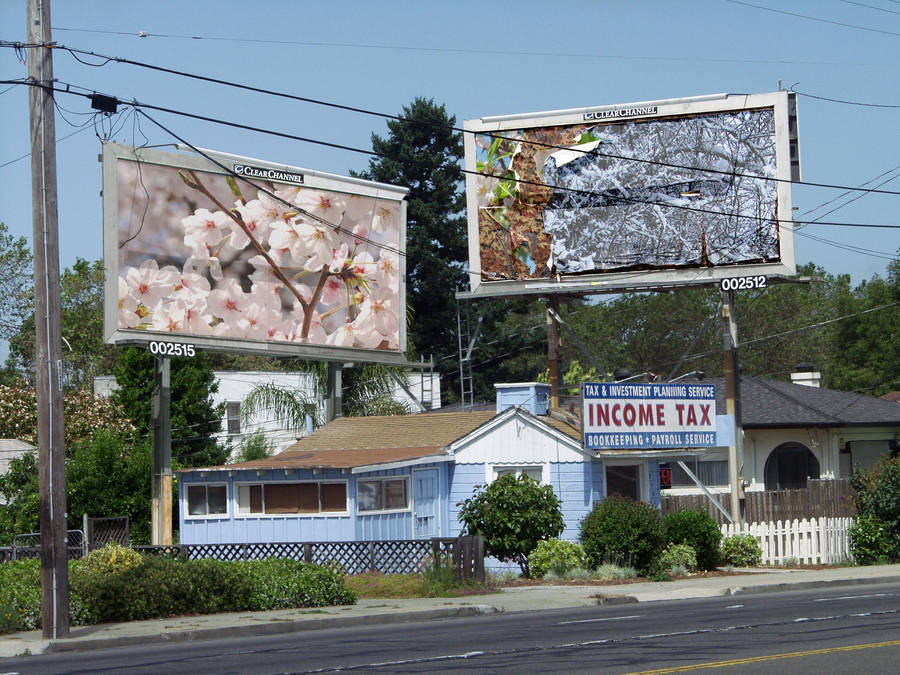 Watch
Life and Death get into an media war. The use of billboards is a new advertising strategy.
I have been posting a lot of cosplay photos lately, so I figured I'd get some more art up here. This was a recent project in my Photoshop class. The idea was that we had to take a scene with a billboard, put in another billboard from another photo, and then on the billboards one had to be 'Life' and the other 'Death'.
I chose one with this really awesome faded, peeling tide billboard to use for 'Death' and put in the other one for 'Life'. 'Life' is just a simple, lovely photo of cherry blossoms in spring. For 'Death' I used the tears in the original billboard to show peeling layers of the other seasons...building up from summer to fall to winter, all with trees (tried to stick to cherry trees, but didn't quite make it with fall).
Stock:
Base photo and left billboard: Karen Keister, mah teacher
Life/Spring:

's
[link]
Death/Summer:

's
[link]
Death/Fall:

's
[link]
Death/Winter:

's
[link]

Thanks for making use of my stock

Reply

Cool, nice topic! 8D Wow, summer is also death?
Thanks for using my stock!

Reply

Well, there were three layers on that billboard...and it was more about the cycle...the fade from spring to summer to fall to winter, and comparing that to the cycle of life and death.

And your stock came in handy! Thanks for faving the result!
Reply

I see.

Cool! 8D
No prob, it's what my stock is for! And I always fave deviations that used my stock~

Reply


this looks really neat!
Reply