dAmn / Forum
If you want to communicate with other deviants, dAmn(deviantART message network) would be the right place for you. It is divided into the chatrooms and the forum.
While the chatrooms can be used to talk in real-time with other deviants, the forum make it possible to interact with others about a specific topic for a longer time and with breaks.
At the
forum
page you get a list of all the different forum sections that are available to you. There are also forum sections that are only meant for certain deviants like seniors or Premium Members. Even though they are visible to you, you don't have access for them if you don't belong to this group of deviants.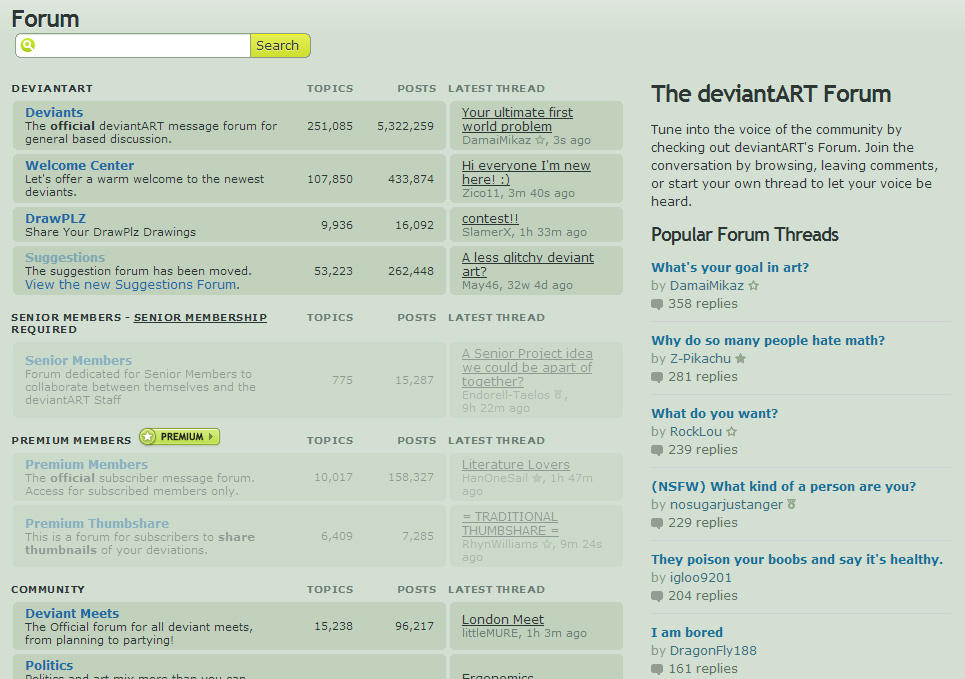 It's divided into nine sections with sub-forums, that should help you to find the right place to interact with the right audience faster.
Each of those comes with a little explanation, that helps you to understand what they are about. Within the sub-forums you also find additional sticky threads with rules and other important information.
At the top of the
forum
page you can make use of the search feature, to look for a specific topic.
Additionally you get an overview of the most popular threads at the right side. Maybe there is something interesting for you to contribute to as well.
The Threads
Once you click on a thread you will be able to see the entire conversation. At the top you have what the original poster(OP) did write and below you can see all the replies for that specific topic.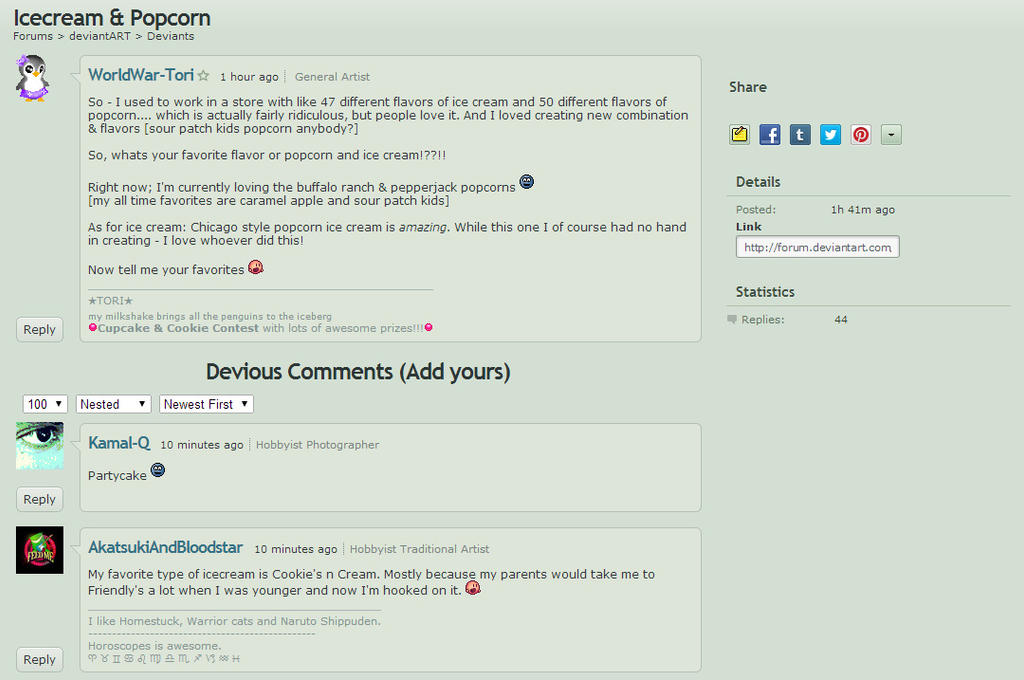 At the right you have the usual sidebar with options to share this thread, but also can see how many replies there are in total so far or when the conversation was started. This information can also be found at the overview page.
Starting a Conversation
If you want to start your own conversation, go to the right sub-forum and scroll to the bottom. There you will have a form to fill out with what you want to talk about.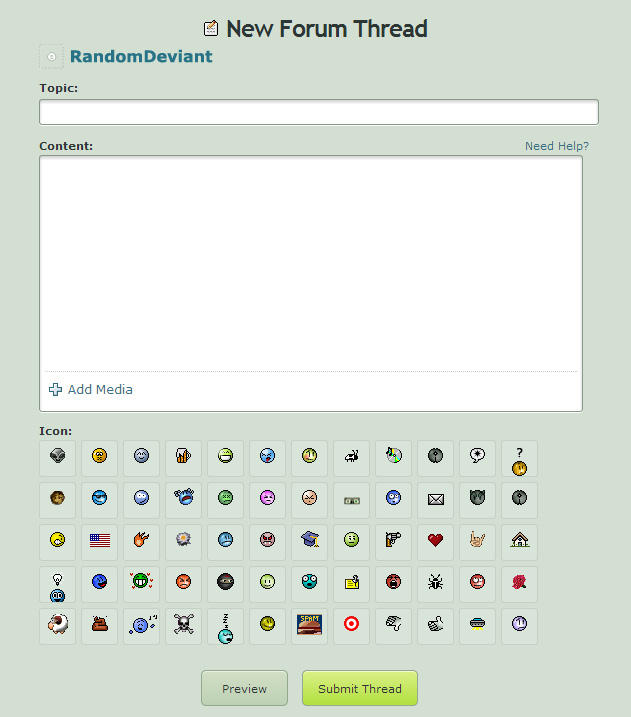 Some Chat related FAQs
FAQ #801:
Are there any rules for the Forums?
FAQ #709:
Can I close or delete my forum thread?
FAQ #51:
Why do my threads keep getting closed?
FAQ #50:
Why do I receive "posting restricted errors" when replying to a forum thread?
FAQ #511:
How do I post thumbnails of my art on the Chat Network or Forums?
---
Want to learn more?
Suggest a Topic
As we write this article series for you, the community, we would like to know: What aspects of the website do you want to learn more about? Or what can you teach other deviants about? If we decide to use your suggestion we will be sure to credit you.
Thank you for your input in advance!
Let us know your ideas through our
feedback page

Previous Articles
You can find every article we've ever done right
here
.