dAmn / Chat
If you want to communicate with other deviants, dAmn(deviantART message network) would be the right place for you. It is divided into the chatrooms and the forum.
Beside a few official chatrooms there are a lot more - some of them private - where you can hang out and talk.
When you go to
chat
you will get a general overview over the chatrooms.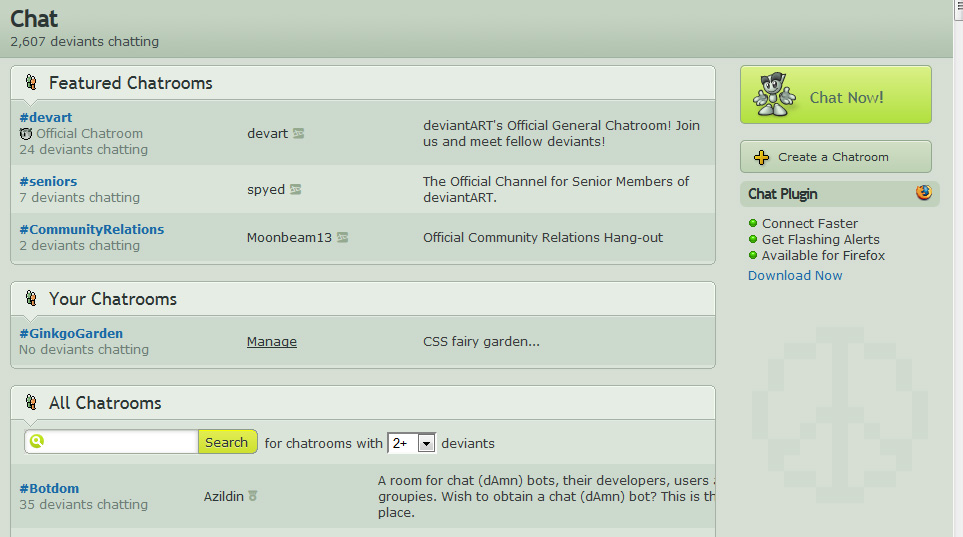 At the top you have the featured chatrooms, followed by those that you have created on your own and then you will get a list of chatrooms created by other deviants.
By default only chatrooms with more than 2 chatters will be listed. The search on that page can be used to look for specific chatrooms or to change the amount of active watchers.
On the
chat
page you will also get to see the name of the founder of a chatroom, as well as a short description. This will help you to find the right place to chat.
At the sidebar you will have the option to create your own chatroom. For more information about that, go to
this older DYK article
. From there you can also download a chat plugin for better performance.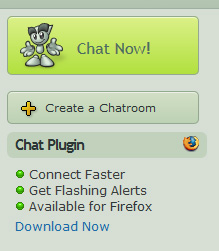 To join a chatroom and start talking just click on the name of the one you want to enter. If you click on the green "Chat Now!" button you will be directed to the devART chatroom - the one you can also find at the top of the chatroom page.
The Chatroom
When you joined a chatroom your will get something like this: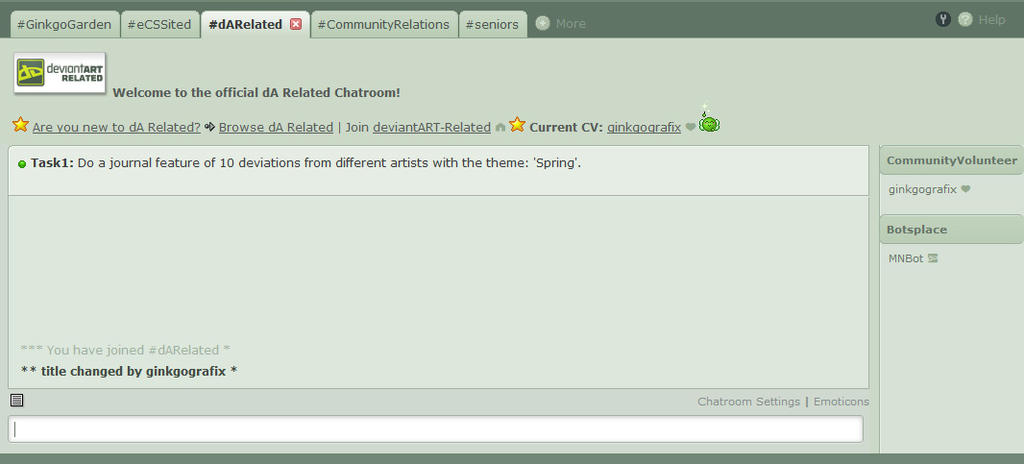 At the top you have the topic and title (if added), at the right you have a list of people who also joined this room and at the bottom you have the area where you can write down what you want to share with others. Simply hit enter to send your message.
Above the writing area you can read what others and you have said before, to follow the conversations that are going on.
Depending on the settings of a chatroom, deviants can have different privileges according to the categories they have been added to.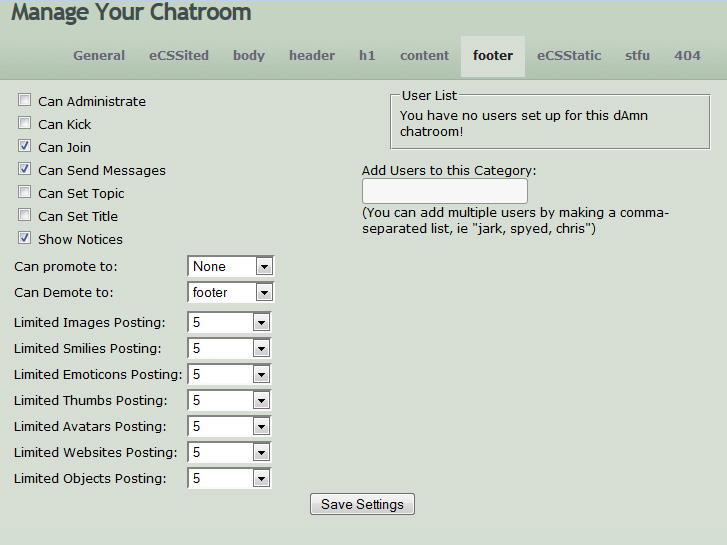 Some Chat related FAQs
FAQ #294:
What is dAmn?
FAQ #17:
I just created my chatroom and I'm confused. Are there any tutorials?
FAQ #287:
What rules apply to the Chat Network?
FAQ #289:
How do I create or delete a chatroom?
FAQ #292:
What are the commands that I can use on the chat network?
FAQ #795:
Am I allowed to own a bot on the chat network?
---
Want to learn more?
Suggest a Topic
As we write this article series for you, the community, we would like to know: What aspects of the website do you want to learn more about? Or what can you teach other deviants about? If we decide to use your suggestion we will be sure to credit you.
Thank you for your input in advance!
Let us know your ideas through our
feedback page

Previous Articles
You can find every article we've ever done right
here
.