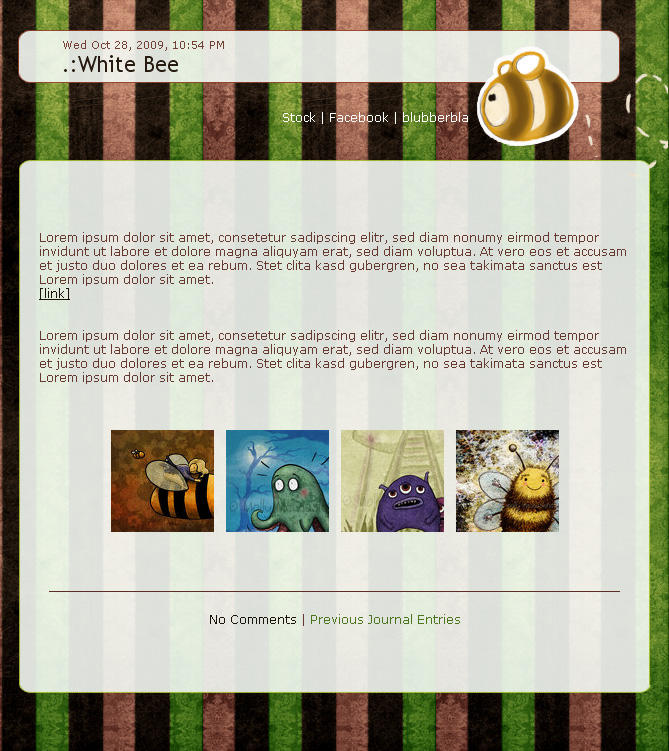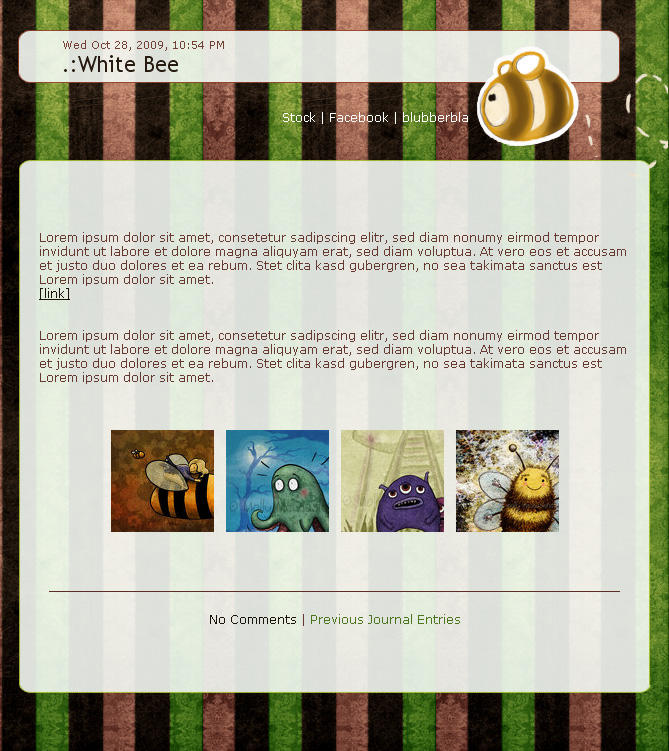 Watch
Another gift, this time for `
Mollinda

Can be seen live at her page soon.
Making that transparent rounded corner box, was a pain in the ***, especially as there is a background texture as well.
---
Background pattern
[link]
by ~
AsunderStock
Dashed line brushes
[link]
by ~
circle--of--fire
Bee brush
[link]
by ~
fartoolate
Works for FF and IE, but IE has no rounded corners and the background seems to be buggy.

If you have any questions read the
F.A.Q.
or ask me.