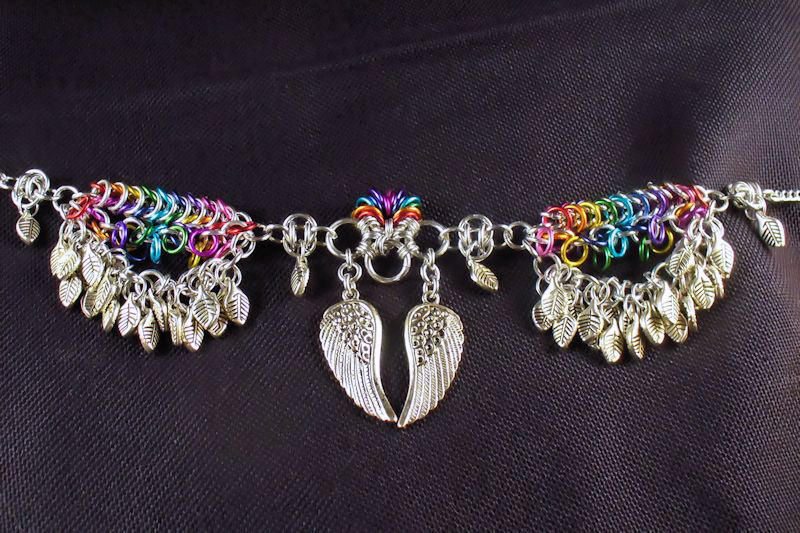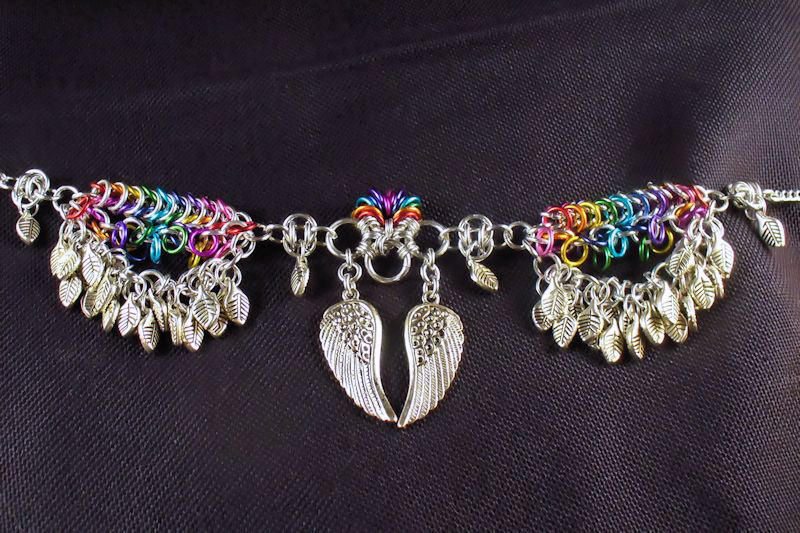 Watch
Entry piece for Blue Buddha Boutique's Product of the Month Contest. The product this month was colored rings and could be in anodized aluminum, enameled copper, or anodized niobium.
Made from eleven colors of anodized aluminim 18 rings, bright aluminum 18g and 20g rings, two large wing charms, and 48 small feather charms.
Total work time: 4 hours.
EDIT: Voting is currently up for this and other pieces on Blue Buddha Boutique's website!
[link]

Nice work. My only suggestion would be to double up on those rings joining the sections of barrel weave (or rhinos snorting draino, depending on which tutorial you look at). I find it's always best to avoid single ring joining whenever possible for structural reasons.
Reply

Yeah, I have to agree with you, there. Ideas to keep in mind for future iterations. I've already come up with about fifteen things I want to do differently when I can afford more supplies (lengthening the rainbow shaggy loops drape as well as the feathered drape, trading 20g for 18g in a few places like the center unit).
At the time I was having enough issues getting the single rings through the joins on the barrel weave (as I was going off of it) and I was being cautious yet adventurous at the same time.

Thanks for the tip, though, I always appreciate those from other maillers.

It's how I improve!
Reply

Reply

Reply