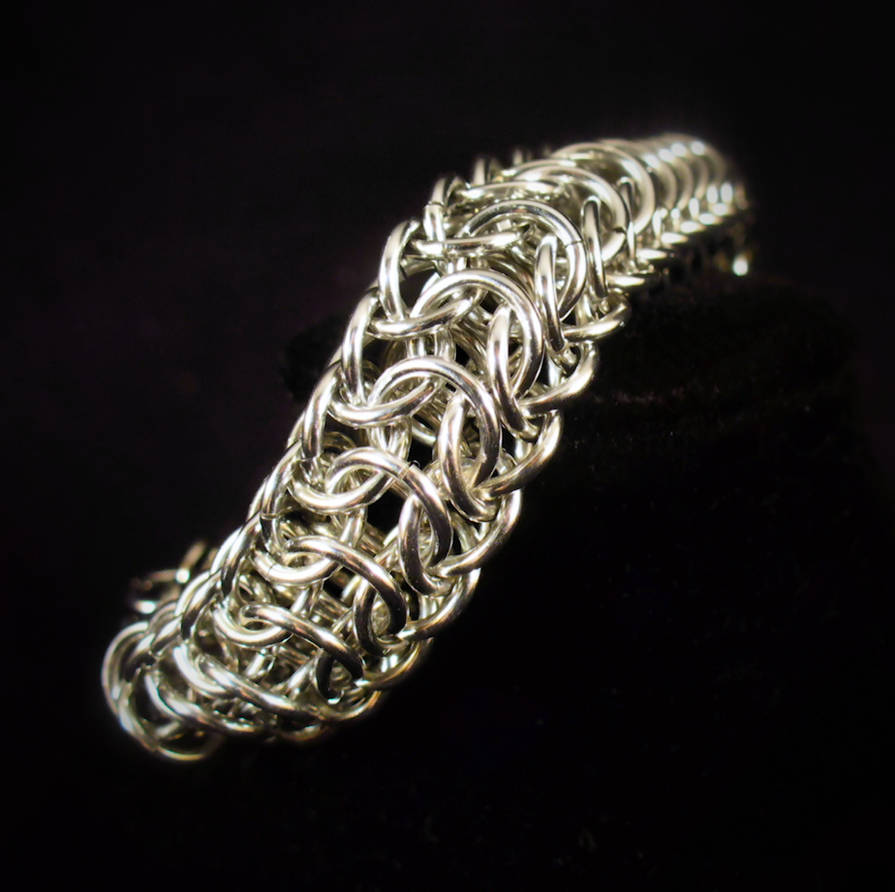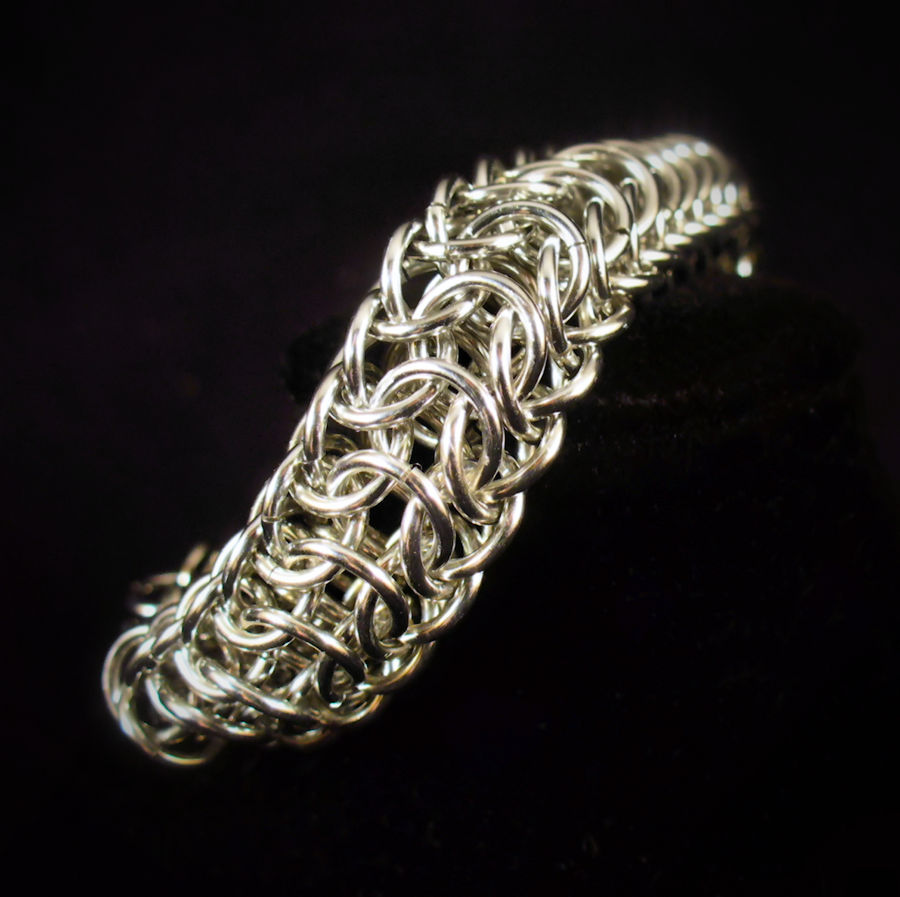 Watch
This bracelet was my challenge piece in terms of weaves for the month. I'd done European 4-in-1, I'd done Half-Persian 3-in-1. This is Persian Dragonscale/Dragonback, a combination of the two.
Bracelet is approximately 6 inches long, made from bright aluminum with a base metal clasp.
Currently availble on my Etsy store (
[link]
) for $70.