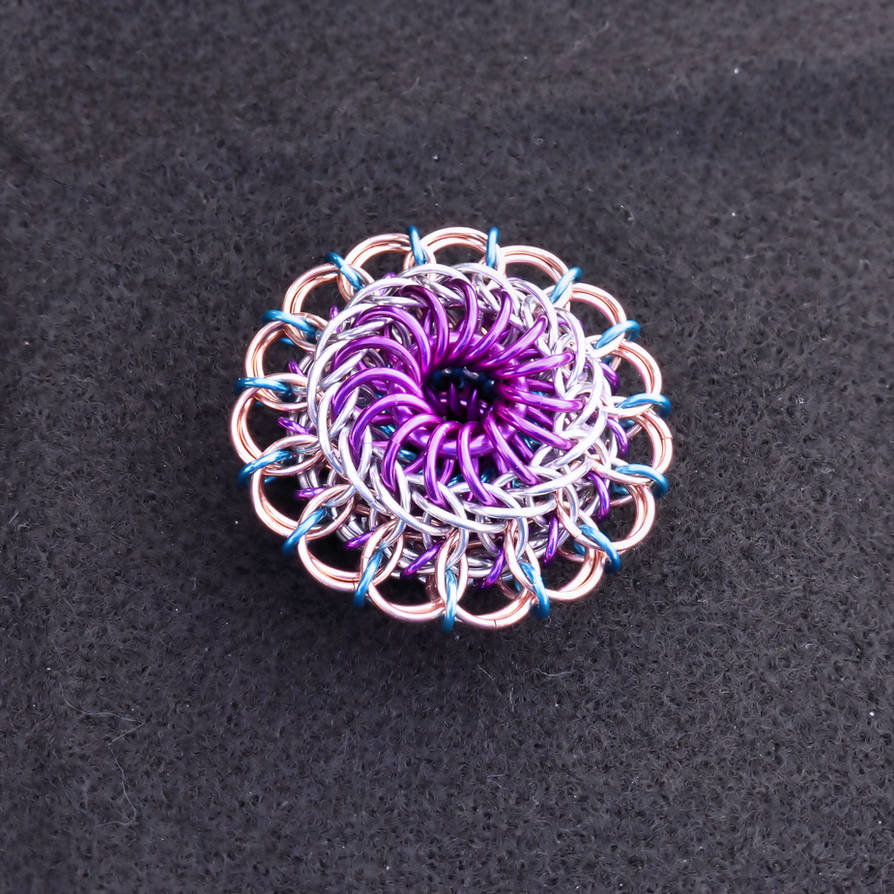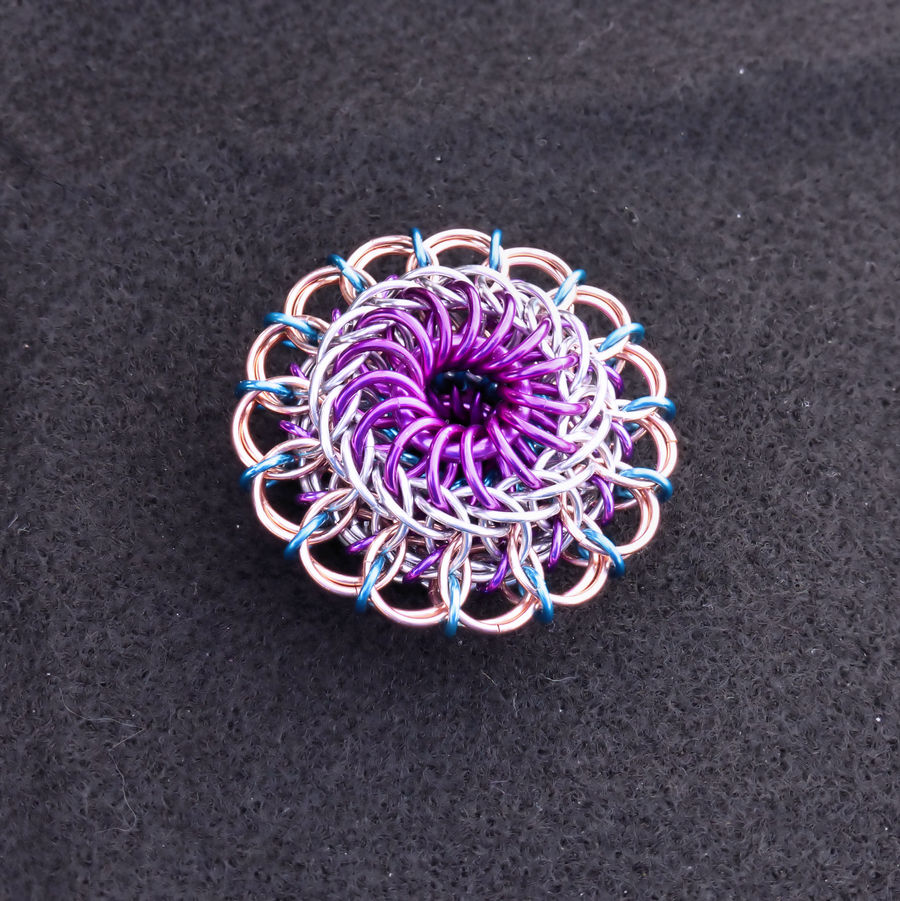 Watch
Dragon's Eye Pendant
Mixed metals - Copper, bright aluminum, and anodized aluminum.
Approximately 2.5 inches across and nearly 1 inch from front of pendant to back.
Has a very good weight to it and would be ideal for either a pendant or a keychain. Most metals in this pendant can be changed out for different metals or colors upon request.