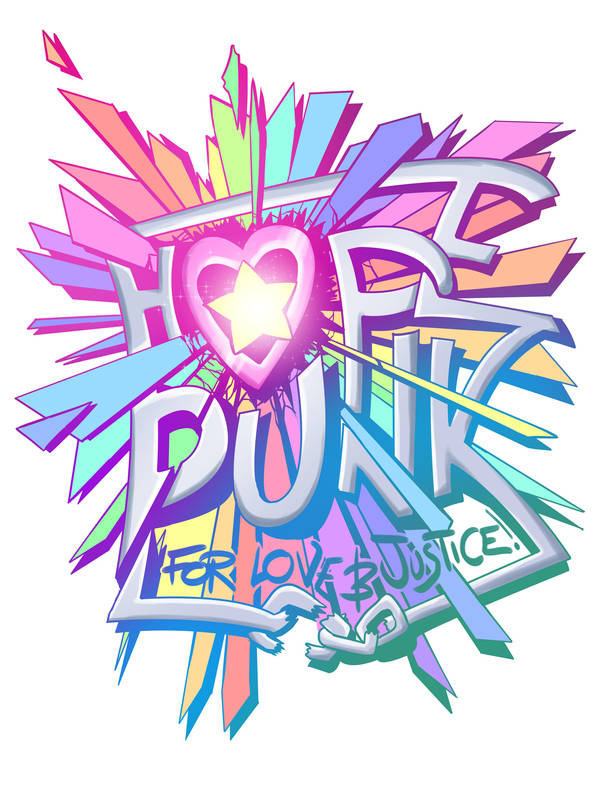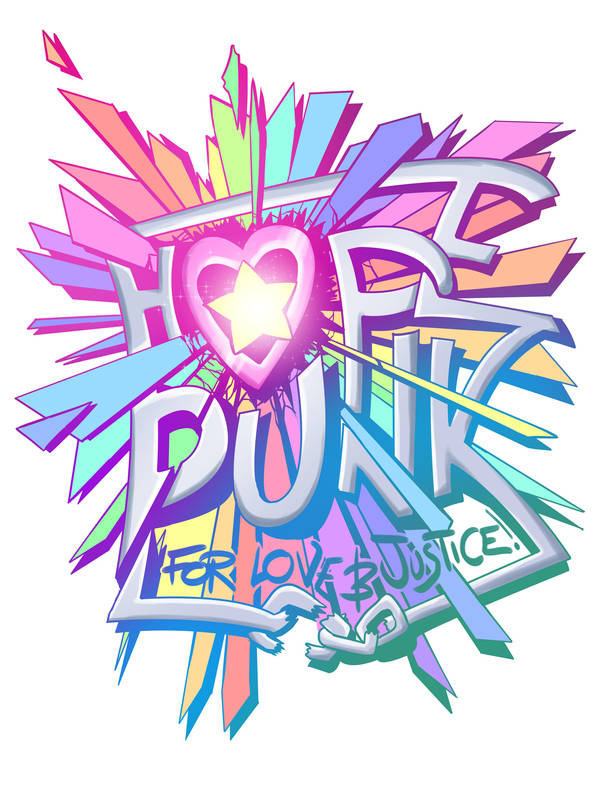 Watch
I made this as fanart of a sort for the writer Ariaste on tumblr after her piece ariaste.tumblr.com/post/163697… The writing really struck a chord with me about the need for positive stories about imperfect people doing their best and why the world needs them right now. I couldn't get the words, and then the image out of my head, so I had to make something that captured the vibe.
Then- she liked it so much she wanted to license it to put on a shirt!
www.redbubble.com/people/arias…

I just found this design on Redbubble after searching around to see if anyone had made hopepunk "merch" and I needed to track down the artist because THIS IS SO RAD!!! It kinda gives me magical girl anime vibes but with more grit, which I think is very fitting. The hopepunk post resonated a lot with me, too. :') I'm definitely gonna order a couple things with this design, I just wanna show it off everywhere!

Edit: I wish I could get this as a patch, too. x) It'd make a wicked backpatch.
Reply

Hey! thanks so much for tracking me down! you can find me at www.footloosecomic.com or
emilygingerbreadbrady.tumblr.c…
and I'm guessing you saw ariaste's original piece of writing about it? It was her inspirational words that got me drawing this, and then when I sent it to her as fanart, she liked it so much we decided to collaborate on merch for the Redbubble page! Gritty magical girls is entirrrrrrely my thing so I'm glad it gave you that kind of vibe

I'm not sure if redbubble takes suggestions on new merch, but if *someone* suggested they added big patches to their lineup we wouldn't be complaining! In the meantime I guess you could always get a tee and cut it up?
Reply

Dang, I absolutely love the colours in this. Awesome, exciting energy to it, too.

Reply