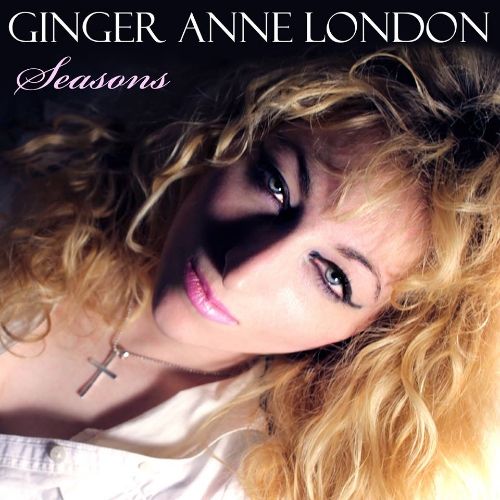 MY MUSIC ALBUM (SEASONS) IS FINALLY UP!! You guys can listen
to it on Spotify, Xbox music...etc! Purchase the album on Amazon and iTunes!!
Here is the Amazon link.

Seasons on Amazon by Ginger Anne London


So some of you may know that I'm an artist and writer, but I'm also a composer!! I love to write music. It's classical instrumental piano / New Age. I hope you all will enjoy it. Enjoy my music with coffee or tea on a rainy day, or at night with a glass of wine and just relax and let the music enchant you.

My composed pieces are not just to listen to, they will ease stress and clear your mind as well as heal your soul. I love all of you! I hope my work can make you happy in some way or inspire you to unleash your own beautiful talents and unlock dreams you never knew you had.

You can catch my album at these stores below.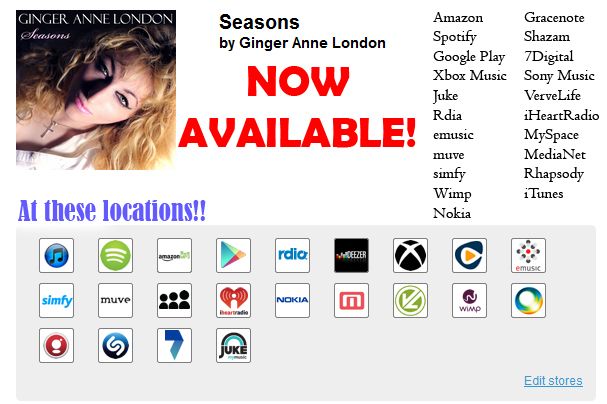 I hope you all will help support my work so that I may share it further with you all. <3 This music has helped me get through most of my toughest and most stressful times in my life. I play these pieces to ease my stress and it has worked for years. I hope it will help you too.

Michela, my fiancee :iconicequeenserenty: , adds her lovely voice to a few of my pieces that I have composed. Let her voice enchant you and my music carry you away.

Enjoy, Seasons
By: Ginger Anne London</a>