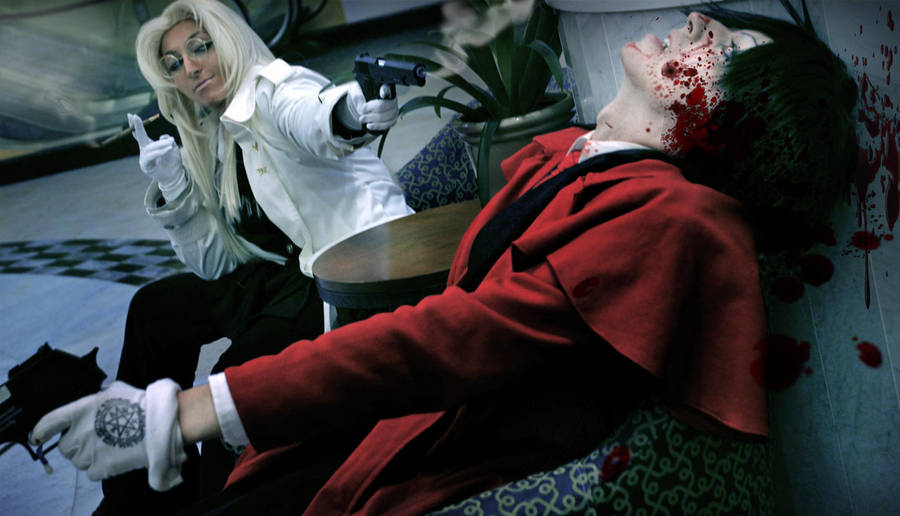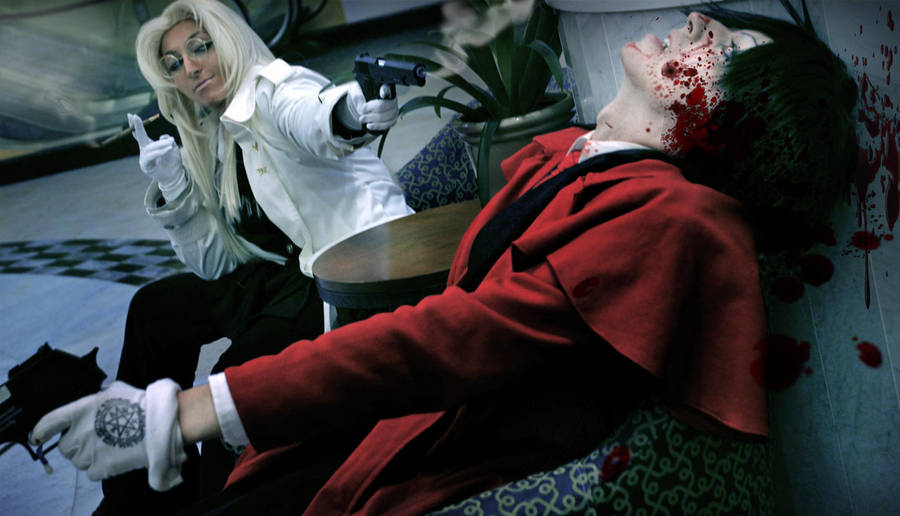 Watch
Alucard: "So Master.....you sure you don't want to drink my blood and live forever?"
Integra: *shoots*
Alucard: "I take it that's a no." *Laughs devilishly*
Integra: "Just reminding you who's BOSS." *smiles*
Alucard cosplayer

Integra Cosplayer:

*me*
Photographer

Also, feel free to check out our Live Action Hellsing series called Hellsing HQ. A new episode each week. I't's a sketch comedy based off mostly Sir Integra and Seras Victoria with other characters as guests. So if you need a laugh and you're a hellsing fan, check it out.
Episode one can be seen here
[link]