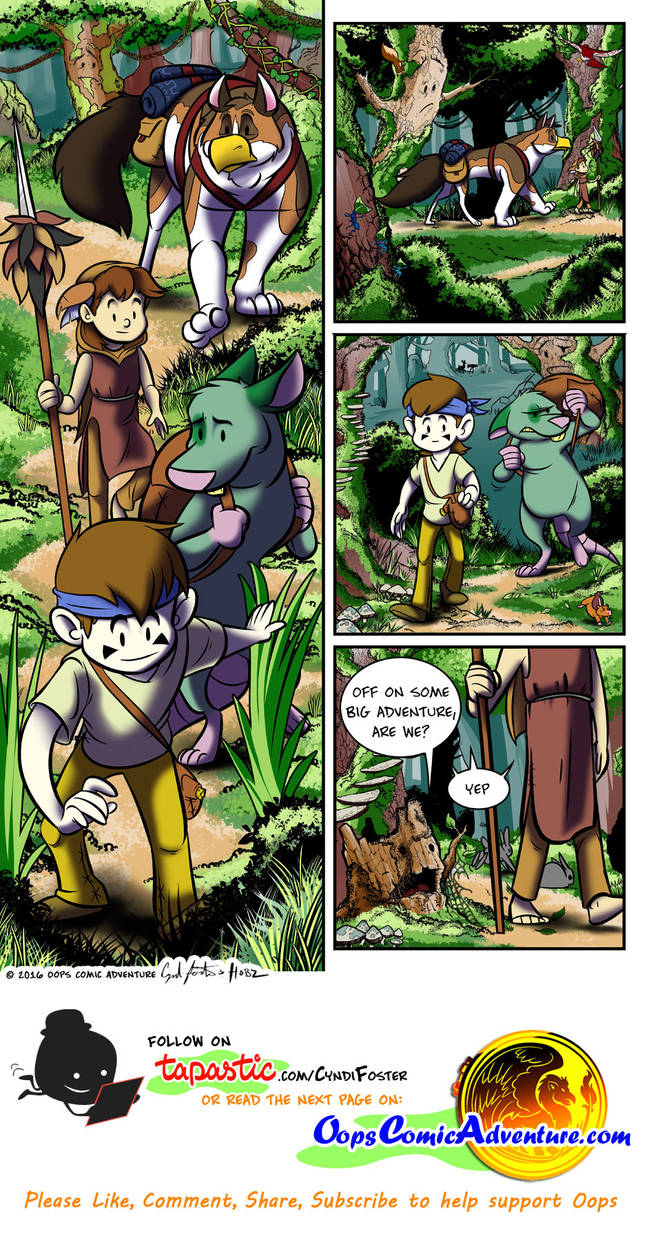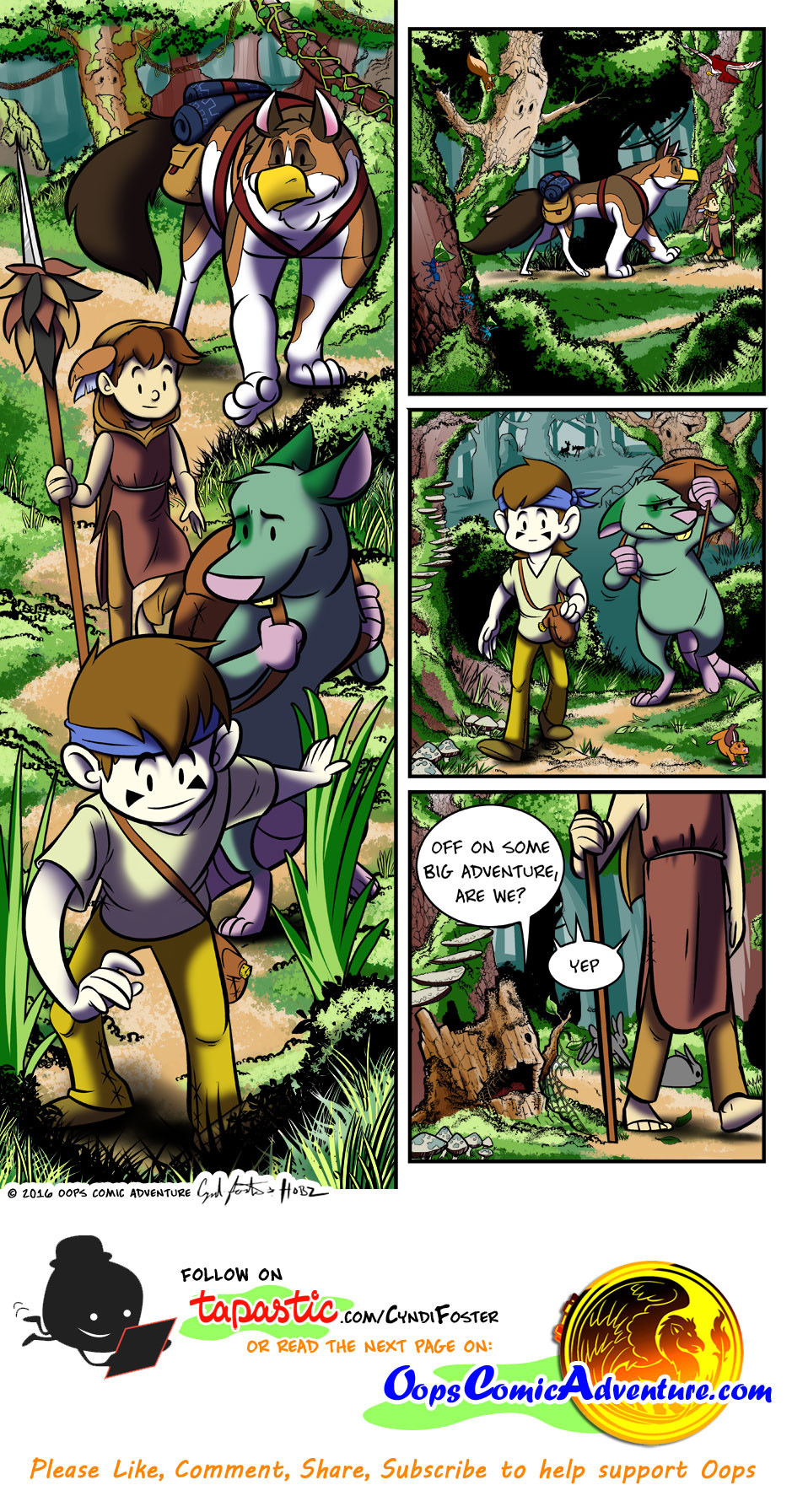 Oops Comic Adventure, now is stunting color. \( ´∀`)/
Check out more pages at the webcomic site:
www.OopsComicAdventure.com
Oops is now on Patreon!
For early access to new releases and insider behind the scenes look at the comic check out our Patreon page to learn more.
Previous
-
Next
Start Issue #1
-
Start Issue #2
-
Start Issue #3
-
Start Issue #4
-
Start Issue #5
-
Start Issue #6
Printed issues of Oops #1, #2, #3, and #4 are now available for purchase at Comixology!

Great to see you work on this some more. Looks like they ventured to one of those forests with talking trees. I bet that detures loggers.
Reply

Yus! The Forest Guardian does a good job scaring people away XD
Reply

But would you really want to be chopping something down as it screams in agony like a human? That be messed up
Reply

this looks pretty cool. how's tapastic?
Reply

There's a really nice, supportive, and active community on Tapastic. Also there are SO many amazing independent webcomics on the site and there's ad revenue options for creators posting there which adds extra incentive.

Only downside I've encountered there are the few site bugs they've been having since switch servers, but the staff is quickly working on fixing that.
Reply