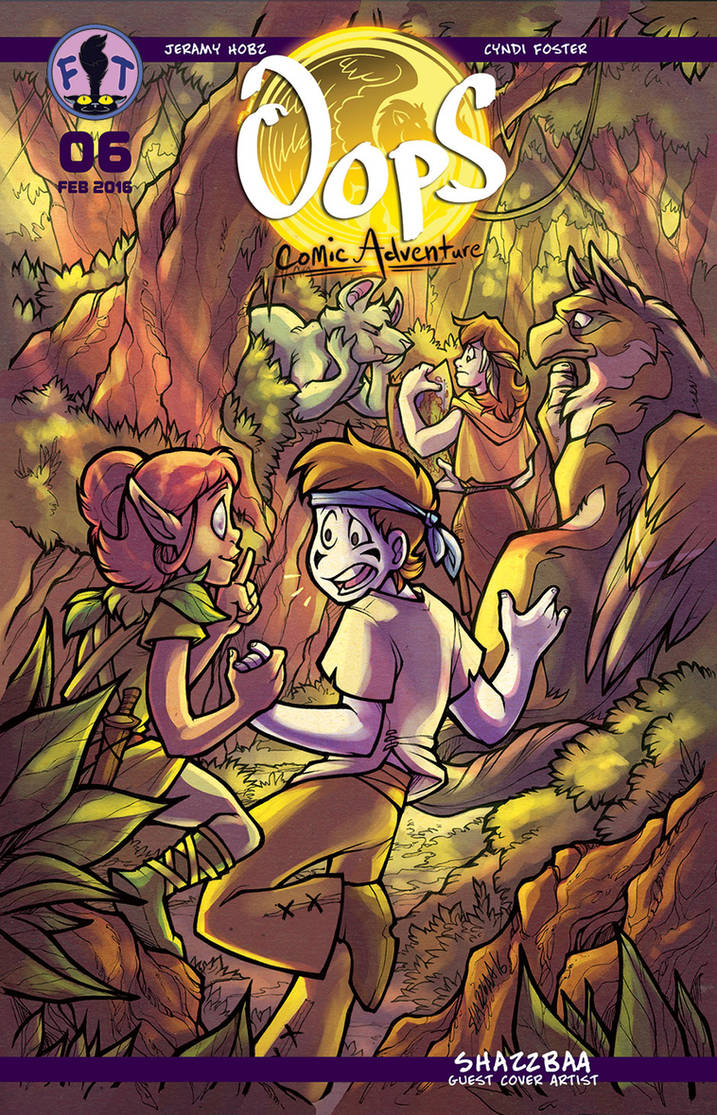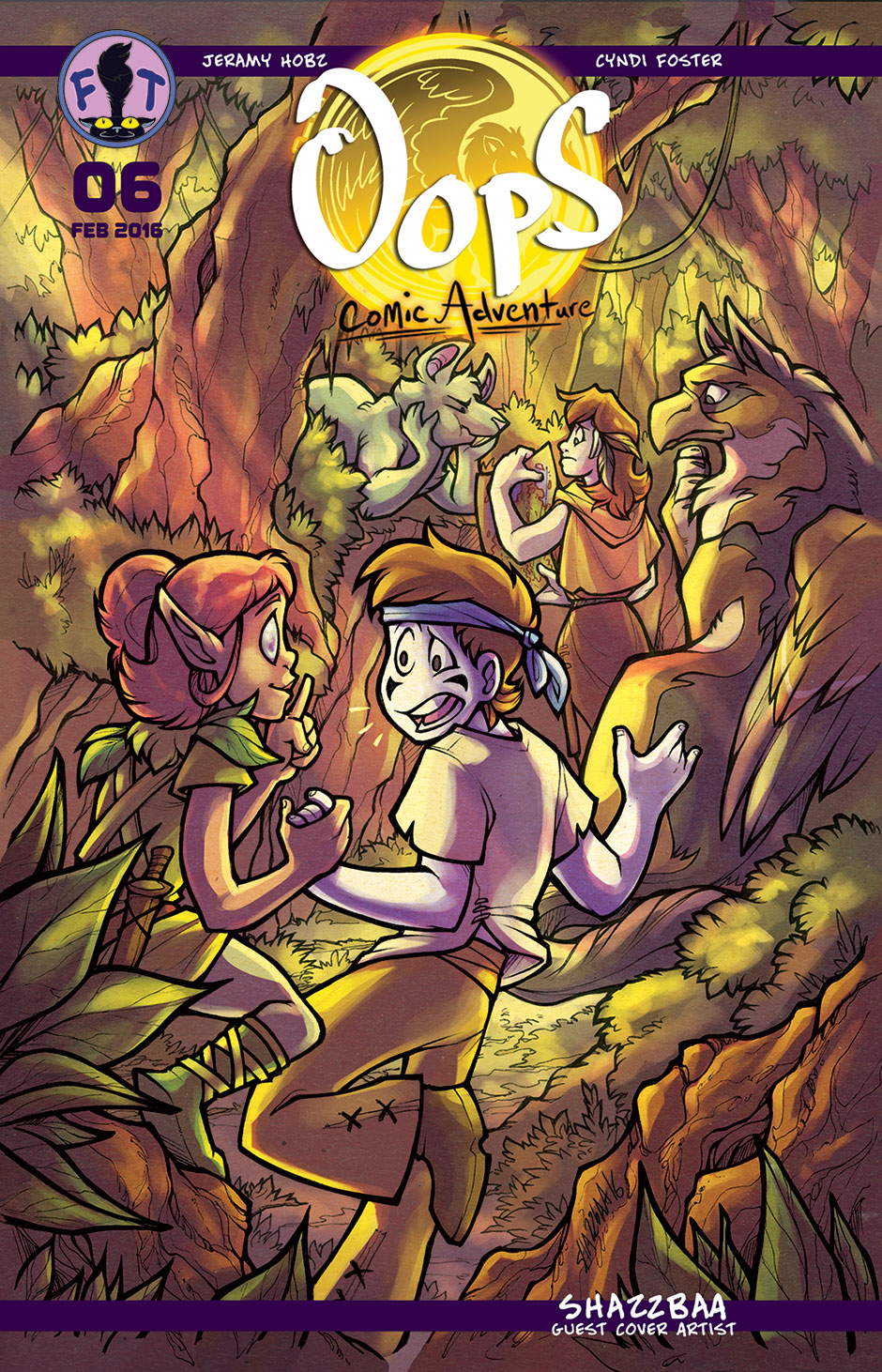 Guest Cover Artist: Shazzbaa!

Follow Shazz's series Runewriters here:
www.Tapastic.com/series/Runewriters
www.Shazzbaa.com
www.Runewriters.com
Issue 6 STARTS! YAY!!!
Oops and the team have the objective of visiting three magic villages so Oops can learn to control his magic and learn about the mysteries attached to his heirloom watch lid.
The team also has had a wardrobe change.
Big thanks to Shazzbaa for contributing the cover to issue 6. If you hadn't heard of Shazzbaa's series Runewriters, I highly recommend it for more fantasy adventure fun!
Check out more pages at the webcomic site:
www.OopsComicAdventure.com
Oops is now on Patreon!
For early access to new releases and insider behind the scenes look at the comic check out our Patreon page to learn more.
Previous
-
Next
Start Issue #1
-
Start Issue #2
-
Start Issue #3
-
Start Issue #4
-
Start Issue #5
- Start Issue #6
Printed issues of Oops #1, #2, #3, and #4 are now available for purchase at Comixology!