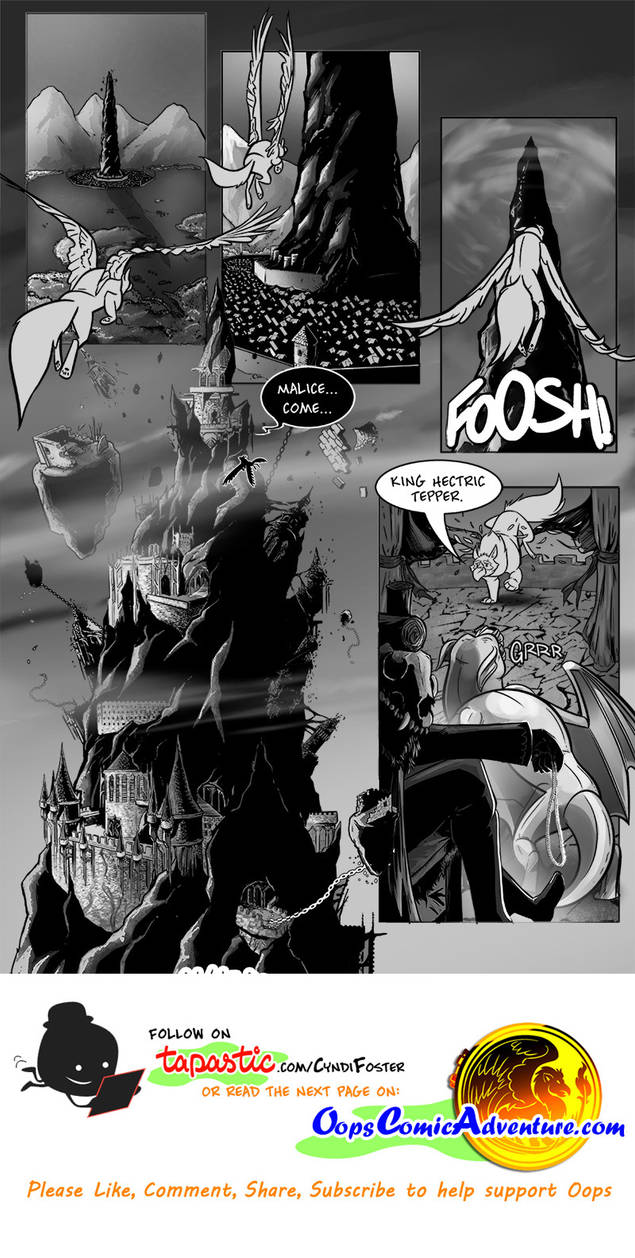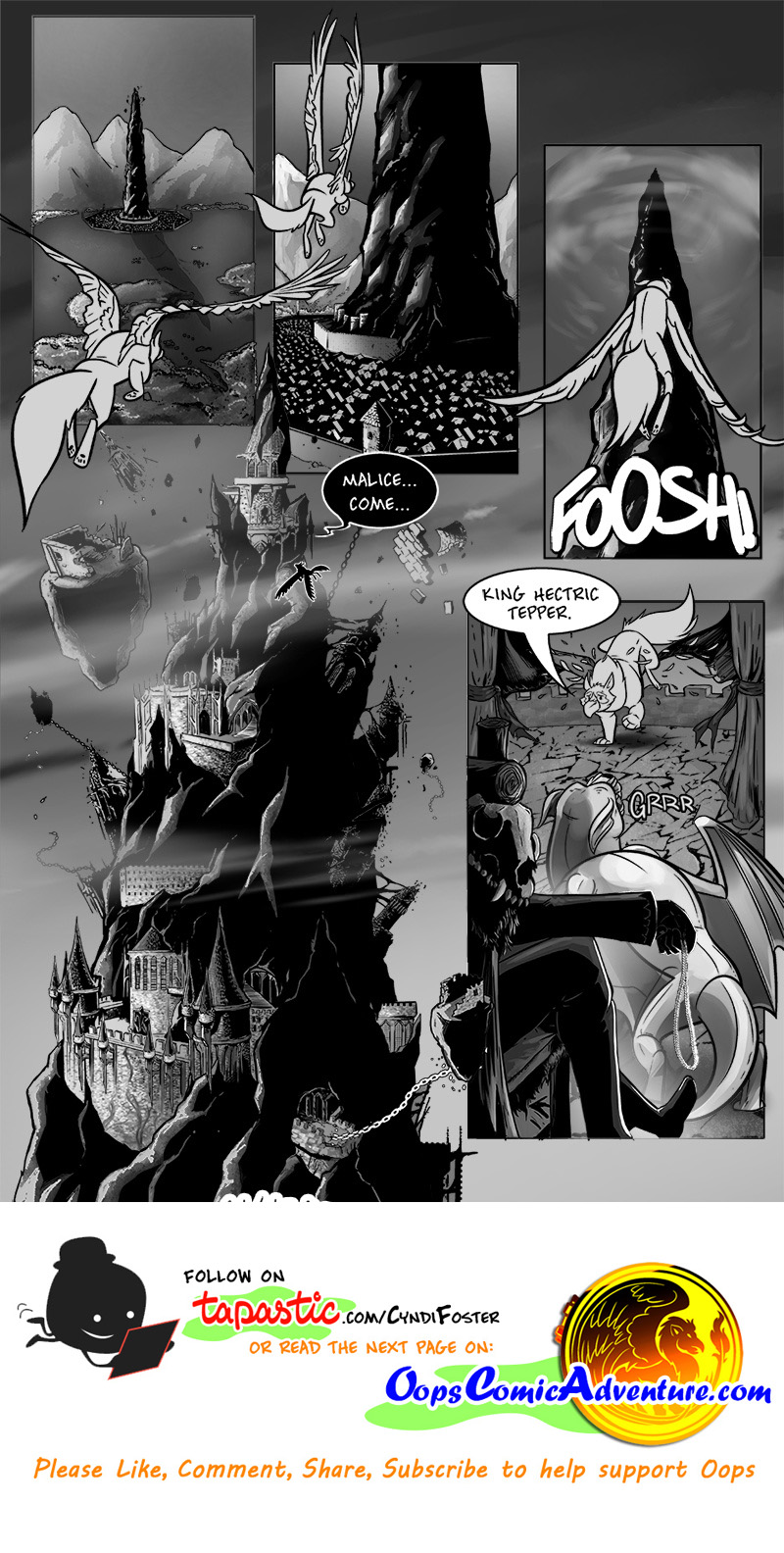 So to recap some, Malice, Cass' sister/Elder Zorro's daughter, has sneaked away from the Rapio Clan to pay King Hectric Tepper the Dark a visit. What is she up to? She wouldn't do anything to harm her family, would she?
Oh Malice! OnO
Check out more pages at the webcomic site:
www.OopsComicAdventure.com
Oops is now on Patreon!
For early access to new releases and insider behind the scenes look at the comic check out our Patreon page to learn more.
Previous
-
Next
Start Issue #1
-
Start Issue #2
-
Start Issue #3
-
Start Issue #4
-
Start Issue #5
-
Start Issue #6
Printed issues of Oops #1, #2, and #3 are now available for purchase at Comixology!