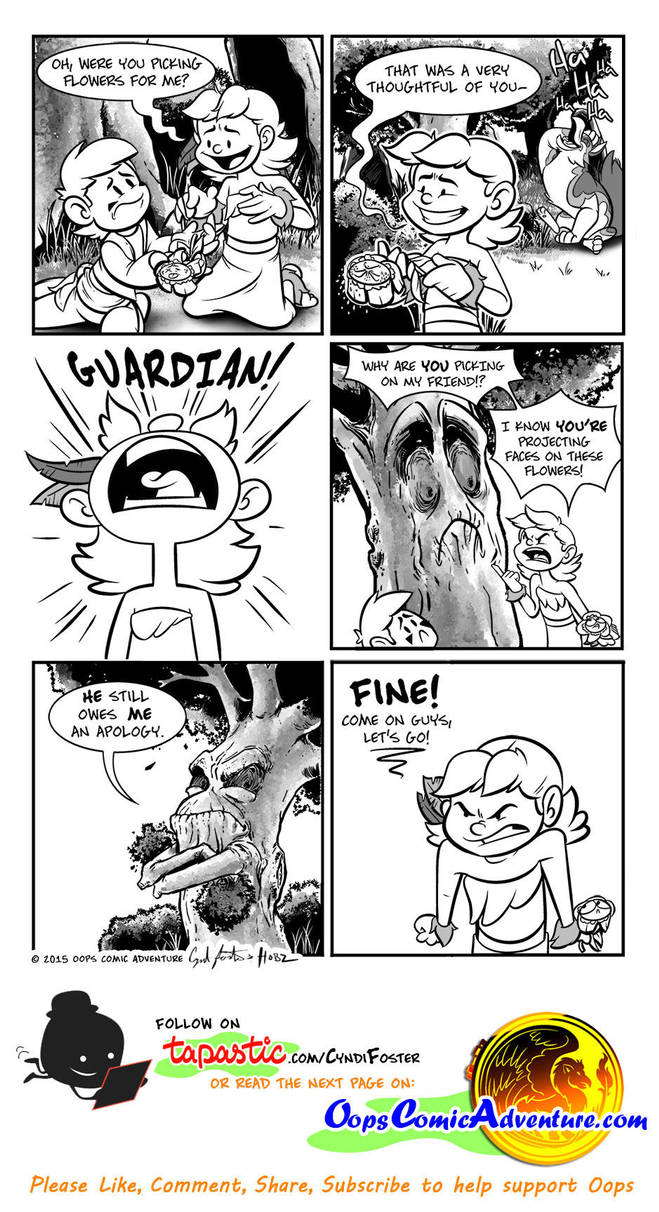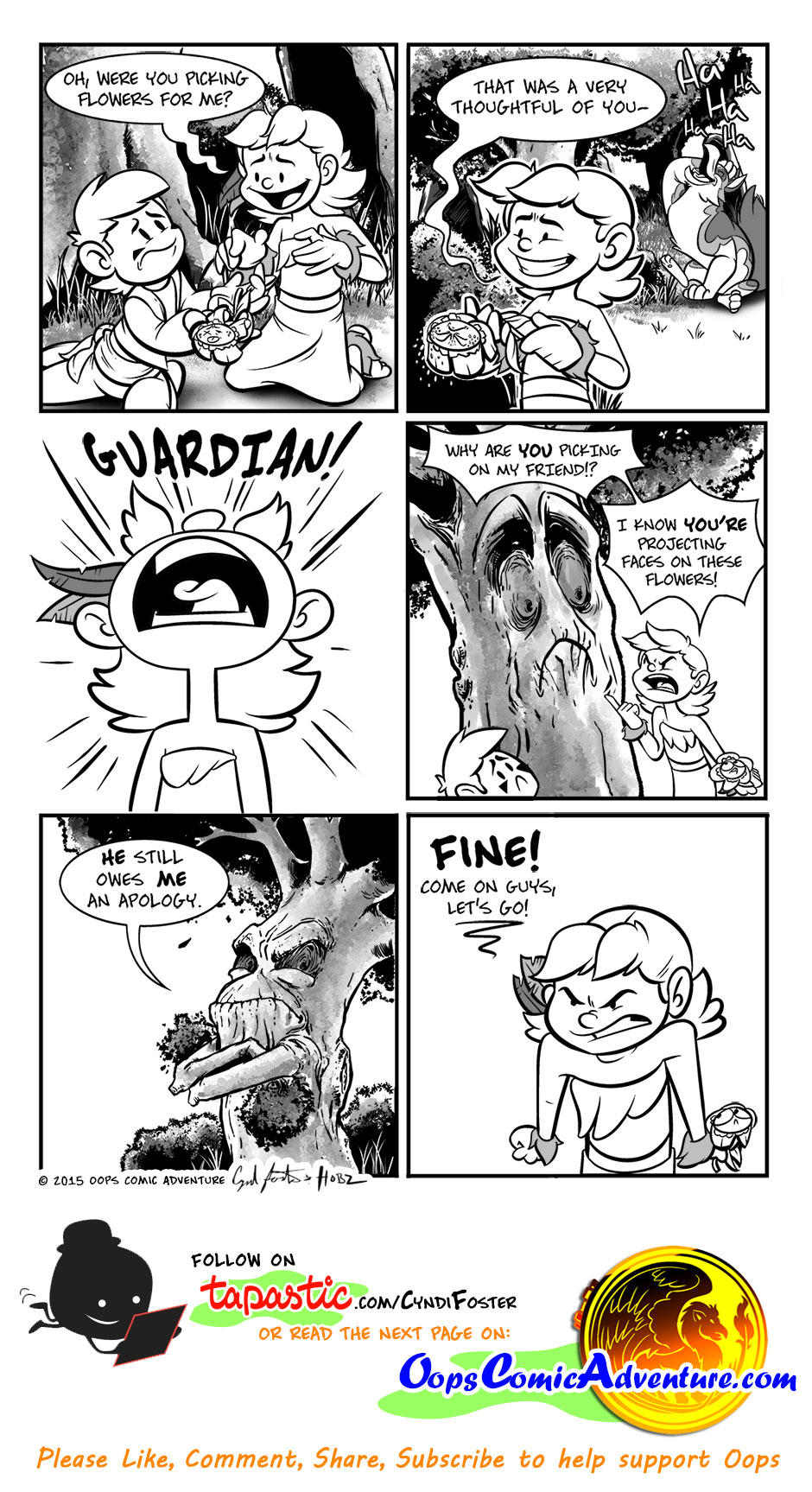 Talon is not going to take any sassy!
I'm sure Oops must be relieved to know he's not a flower murder. The Forest Guardian is just a mean troll. lol
Check out more pages at the webcomic site:
www.OopsComicAdventure.com
Oops is now on Patreon!
For early access to new releases and insider behind the scenes look at the comic check out our Patreon page to learn more.
Previous
-
Next
Start Issue #1
-
Start Issue #2
-
Start Issue #3
-
Start Issue #4
-
Start Issue #5
-
Start Issue #6
Printed issues of Oops #1, #2, and #3 are now available for purchase at Comixology!