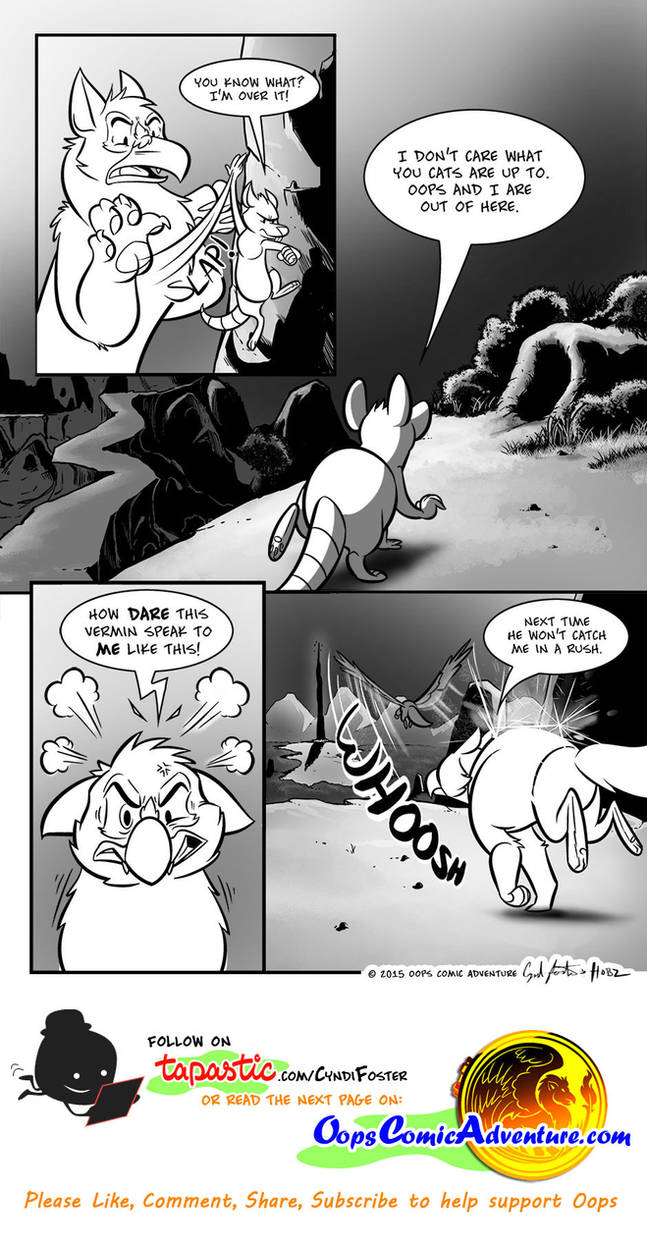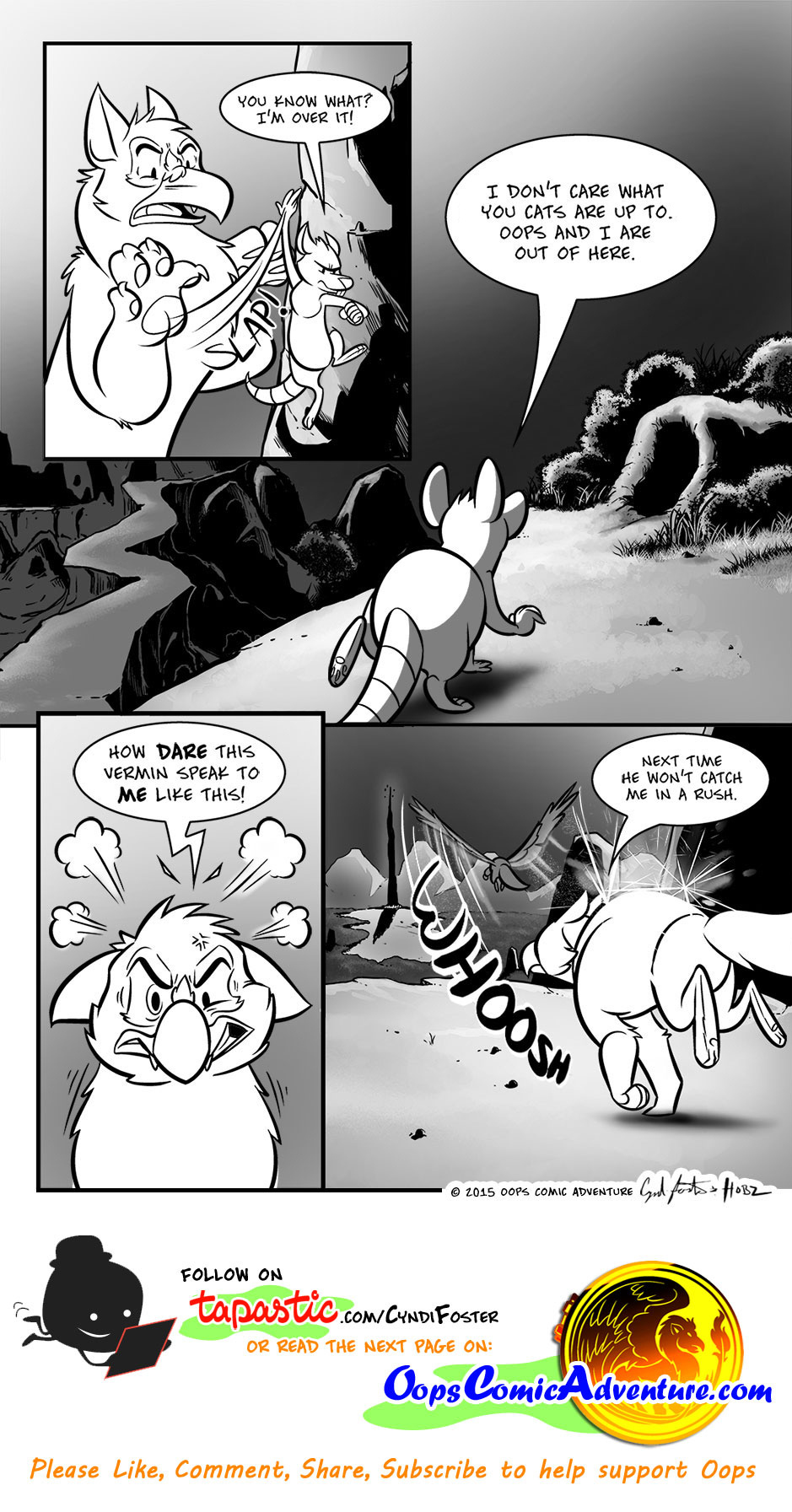 Check out more pages at the webcomic site:
www.OopsComicAdventure.com
Oops is now on Patreon!
For early access to new releases and insider behind the scenes look at the comic check out our Patreon page to learn more.
Previous
-
Next
Start Issue #1
-
Start Issue #2
-
Start Issue #3
-
Start Issue #4
-
Start Issue #5
-
Start Issue #6
Printed issues of Oops #1, #2, and #3 are now available for purchase at Comixology!

Tut, tut! Anger makes one foolish! Of course, being bested by a rat never has a positive slant.
Love the comic! Thank you for sharing with us.
Reply

man ist been a wile that i read this Comic. i hope this wating is worth it
Reply


Maybe

I don't post consistently on Deviant Art. The main Oops website or Tapastic are the best places to get weekly updates.
Reply