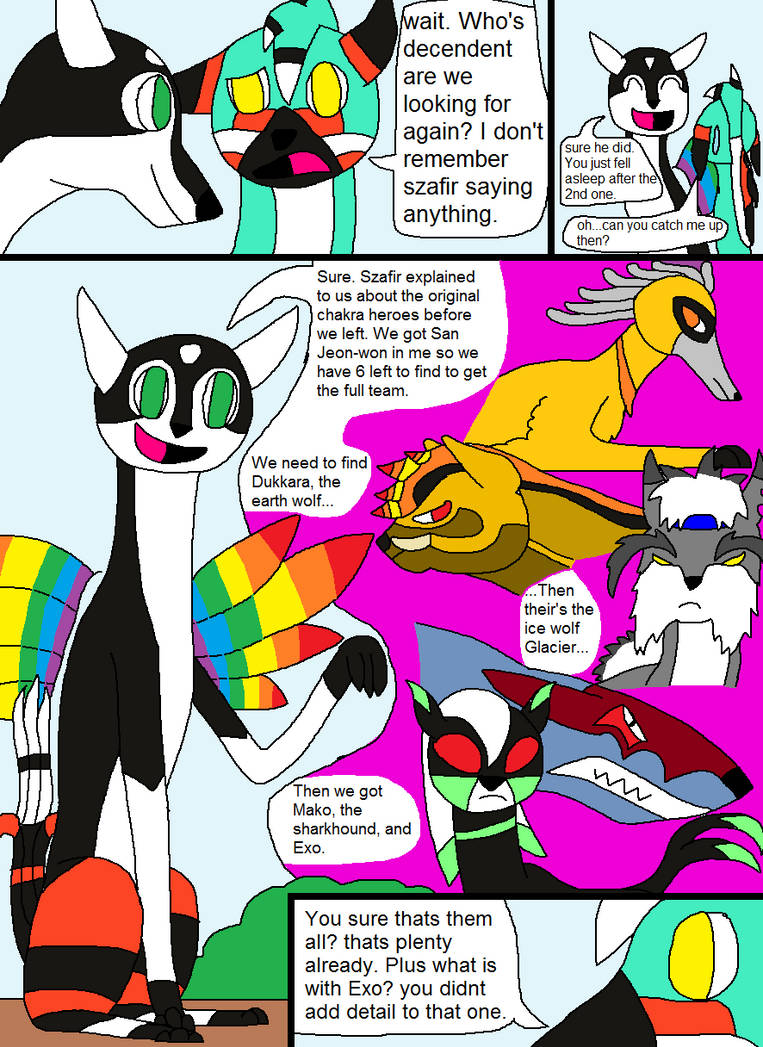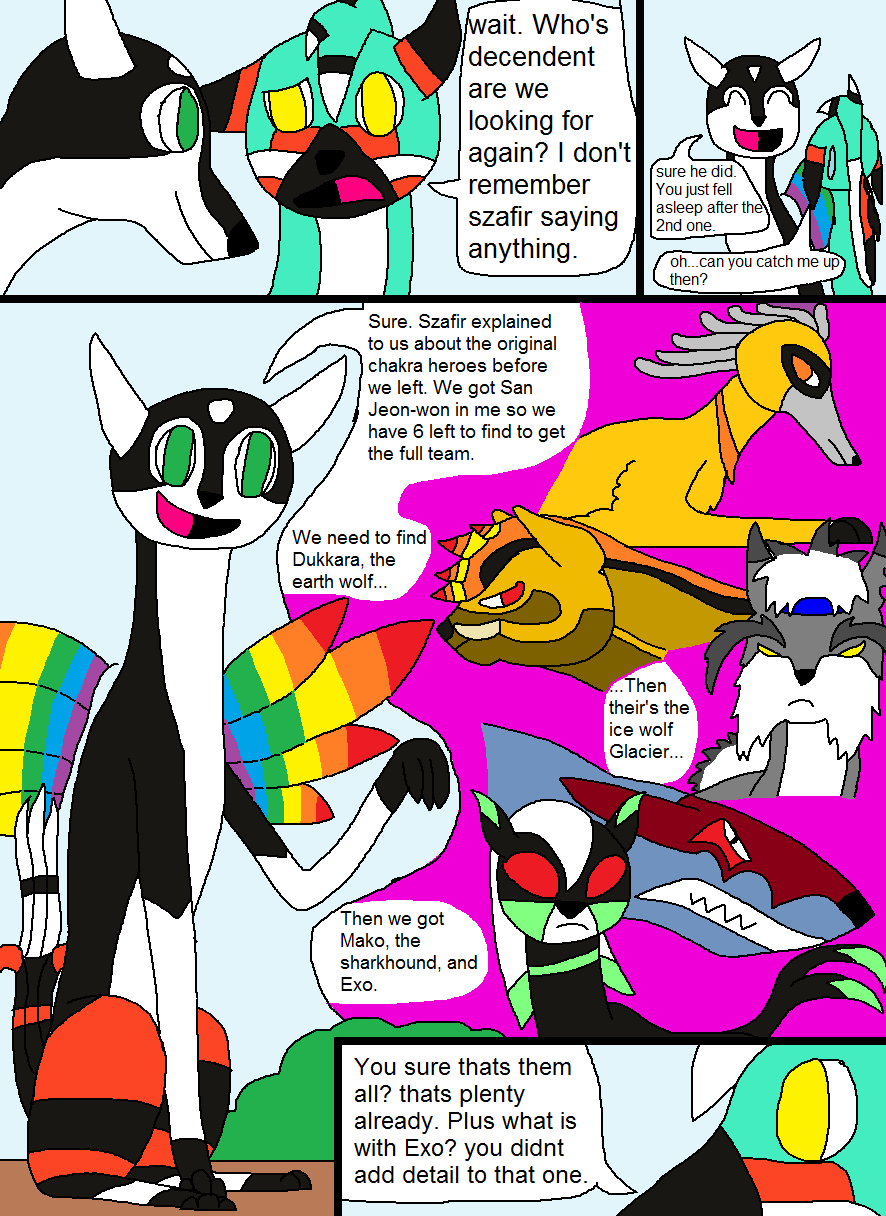 Watch
Next:
gingacreator.deviantart.com/ar…
Previous:
gingacreator.deviantart.com/ar…
Hooray for immediate plotline! adding more character silhouettes, information on said characters, and showing how lacking led is in paying attention XD. I'll try to get a ref out for them (at least for Exo <3).
Original + Glacier =

art =


how do u put people's avatars in ur description?
Reply

simple: what you need to do is put :Icon (inset name of devtant here): K? Make sure not to put a space between the name and the word "Icon"

Reply

Out of the two I like the teal green dog.
Reply

yeah me too, but a pain to draw XD
Reply

Ohooho my, I LOVE this page! The new characters look fantastic, I love Mako especially! Awesome name too! 8D

Anmd it's awesome that you added Glacier among them, he really does look like Hielo's ancestor!
Ohoho my, I can barely wait for a new page x3
Reply

I think this is my best page so far <D though I think I like Exo outta all of them the most

Glad you like it

Reply

Those wolfs look really colorful.
Reply

Reply