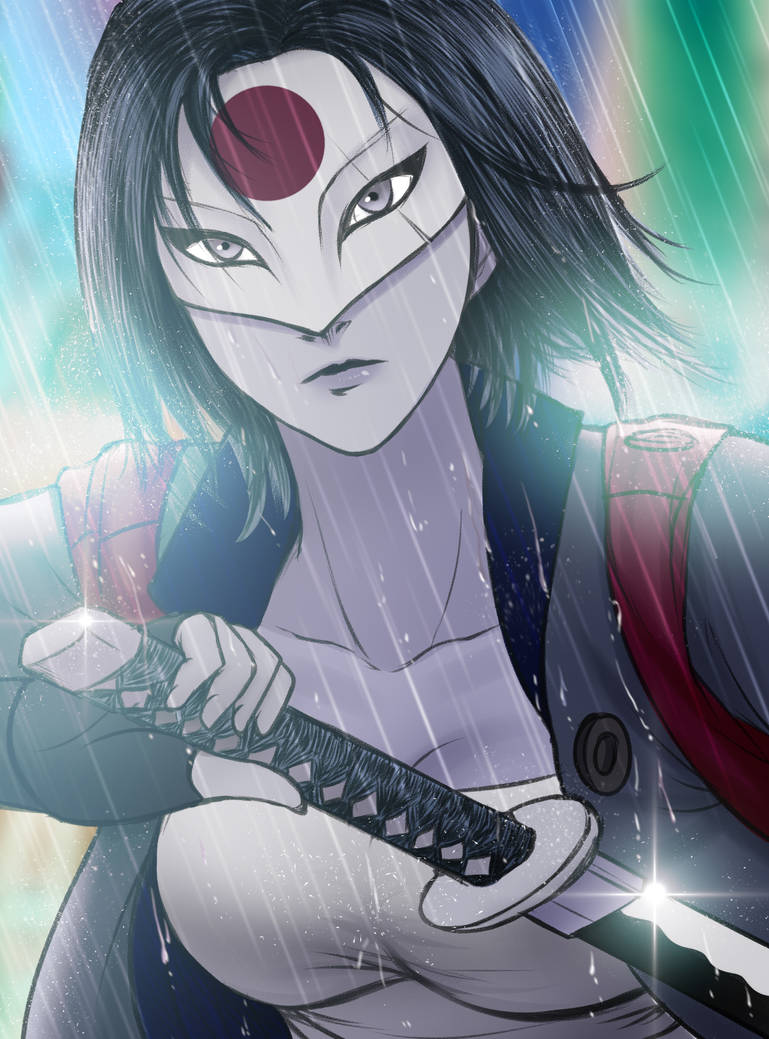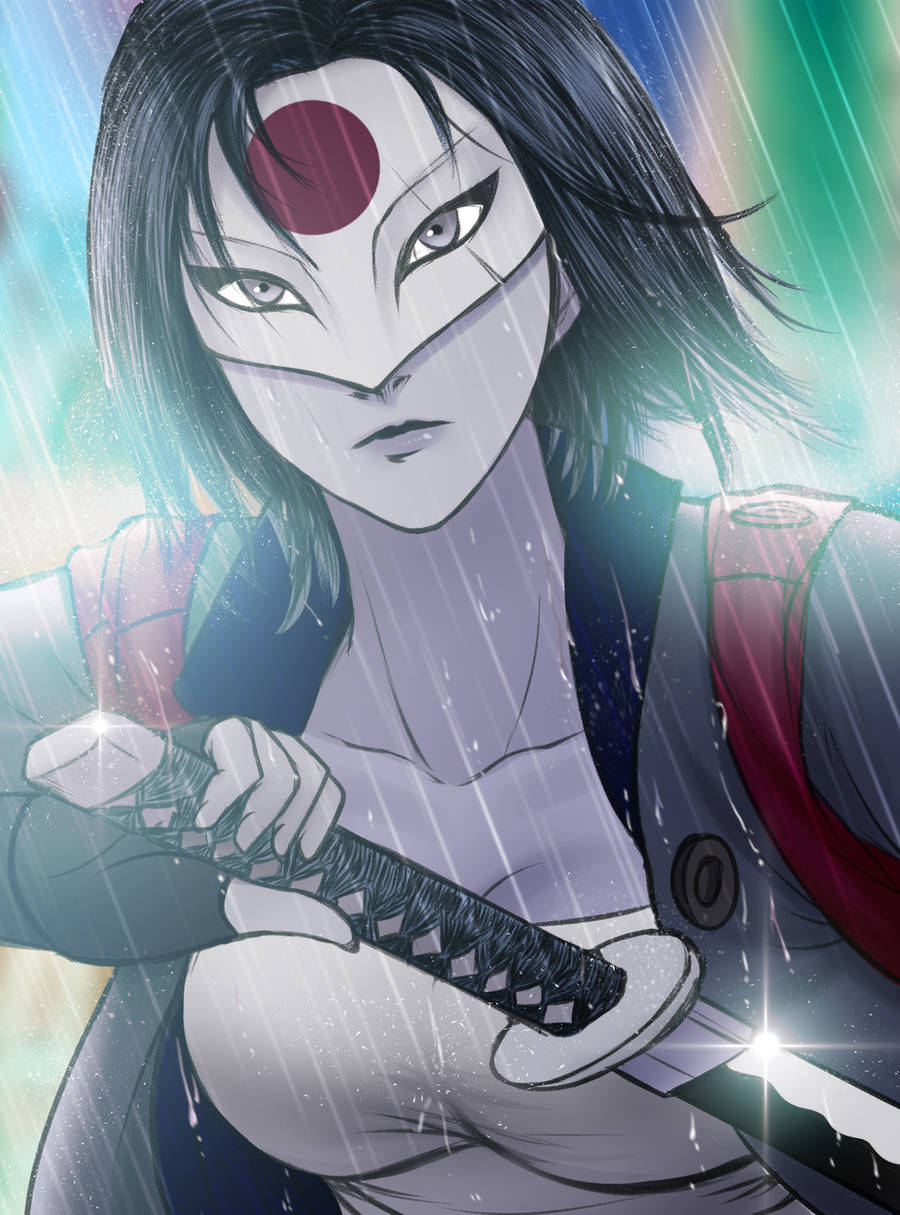 katana from suicide squad, quick color sketch after watching the movie, katana is one of the characters i love

Pro: the work is great! I instantly recognized her, your lines are fluid and the colors fit really well. You filled a drawing that could be something really simple in a way that it became a impacting piece!
Cons: light and values. There's too much brightness but almost no contrast, the shadows are too soft and the tone variation is really low.
I'm pretty sure that you can fix with those "mistakes" if you pay more attention in the clothing folds and materials next time.

If I had to give you some advice, I'd say to continue working on your piece after you think it's finished, you'll see that there's always things to do and make it better.
The Artist thought this was FAIR
4 out of 4 deviants thought this was fair.
After watching suicide squad this art piece is just beautiful. It shows the beauty of an assassin and her deadly emotions. Thought suicide squad didn't show her personality well enough while you have shown her personality perfectly though just one amazing skilled piece of art work. Maybe just add the spirits inside the weapon, but I wish I could draw like you and that hair is just perfectly done and shading and light of the image gives you the mood of the character and creates this beautiful scary yet comfortable feeling while looking at this image that tells you the story of this character.
The Artist thought this was FAIR
5 out of 6 deviants thought this was fair.