All the
CSS-Babes
articles to date.  Here, we'll catalog our journals, organized by article and date.  There will be two archives, 
The Tip Jar
 and
The Archive
.  The Tip Jar will have links directly to each CSS Tip, whereas, here, we'll gather all articles without reference to tips.  This article will be updated periodically.  The articles will be ordered from the most recent articles to oldest.
Babe of the Month
Babe of the Month: SilverPixiGirl
CSS Challenge - Mondays

Challenge - Week 11Challenge : River Rocks
:icongillianivy: suggested by

gillianivyart



Design a journal skin or dA CSS based off of the theme of river rocks. I find the image so soothing and the color palette rather pleasing. I could close my ears and hear the river trickling through. A skin doesn't need to have images of rocks in order to be inspired, the colors and textures of rocks and water or the peaceful feeling you have from it might be more what inspires you. Remember to tag your design with #CSSChallenge
Inspiration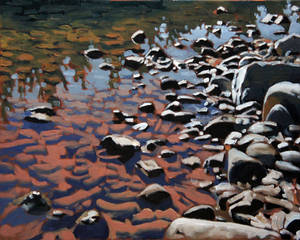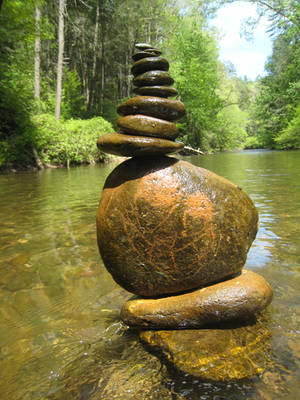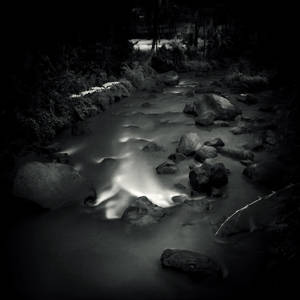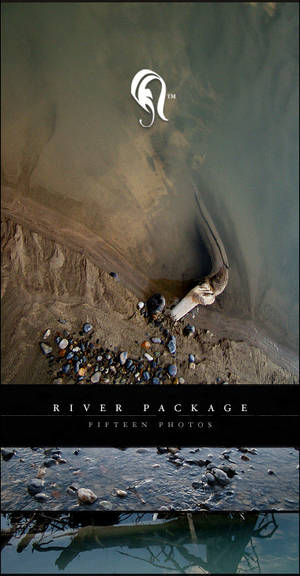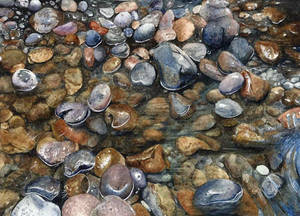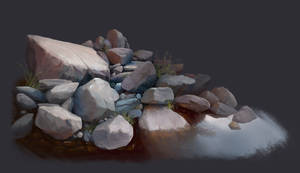 This article is cross posted to

CSS-Babes

&

journalcss


:icongillianivy:
 - River Rocks
CSS Challenge - Week 10
 - Sunflowers & Birthday Celebrations
CSS Challenge - Week 9
 - Water Lilies & Friendship Day
CSS Challenge - Week 8
 - Midsummer & Tour de France
Challenge - Week 7
 - Island Paradise & Not Distracting
Challenge - Week 6
 - Fantasy Stock
Challenge - Week 5
 - E.T. & UFO Day
Challenge - Week 4
 - Freedom/Liberty & 4th of July
Challenge - Week 3
 - Rural Nights & CSS Animation
Challenge - Week 2
 - Portfolio
Challenge - Week 1
- Galaxies
Thumbshare - 
2nd & 4th Tuesdays

Twosday ThumbsI'm doing a two skin feature this week. Share two in the comments (by yourself or a fave is fine). Alternately, write your own journal and do a double CSS feature using the tag #CSSThumbshare and encourage your watchers to do the same. If you want to tag people and force them to do it and make them answer questions as well... Have fun, it's your journal!
Hero Journal Skin by

danlev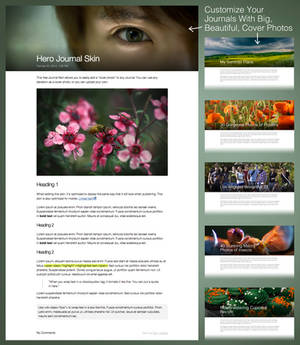 Senior Selections by

SimplySilent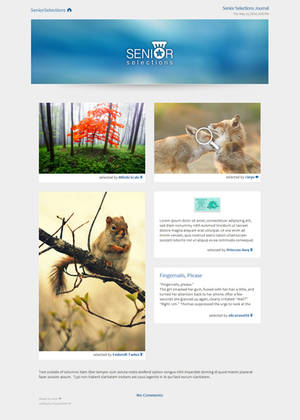 CSS Tip
:iconcelvas: by

Celvas


Pseudo-elements/classes - : vs. ::
Well, I'll be - where did that double-colon come from? It didn't come over the sea and it wasn't in search of India. No, it came with CSS3 and it is not, as some people believe
Throwback Thumbshare
Tuesday Thumbs Up
Tuesday Thumbshare
Show n' Thumbshare
Ask a Babe - 1st & 3rd Fridays

Ask a Babe - Code Cycling EtiquetteOver the years, I have heard arguments on both sides on how to handle 'code cycling'. Every skinner, like any artist will have different permissions and views on this subject. I can only speak for my own, but I prefer to err on the side of caution. I am a firm believer that it is better to ask than to get your derivative work removed for terms violations.
Some will say that it is just code and there are limited ways that you can write it. But, at the same time, the coders who figure things out through countless hours of trial and error, only to have the next person come along and copy paste... The idea I want to convey is learn to code. Learn how and why it works and take the work of those who pioneered it before you as advice and showing you the path. Credit where it's due is always good.
How to stop overzealous use of Ctrl+C?
It's okay to peek. In Google Chrome, you can right-click to "Inspect Element" and
Ask a Babe - CSS Tuts and Resources
This Week in CSS - Thursdays

This Week in CSSTo all those who have started a new year of school, happy back to school day! I'm starting our homeschool year on Monday. A little later than the local schools, but I really wasn't ready to clean up the mess from last year! I spent today reorganizing my art table, which is right beside the school desk, tomorrow shall be tackling that! I was also late ordering our books, so they might not arrive until Monday. I'm a slacker. So yes, if I'm late on these articles, keep in mind I'm late on everything and am a notorious procrastinator. Just ask my Mom. lolols.
Complete CSS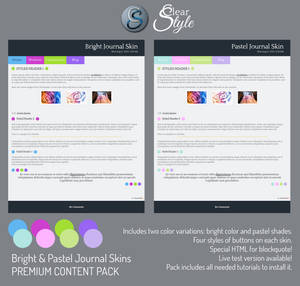 Installable Journals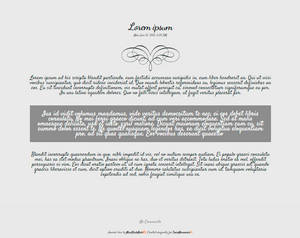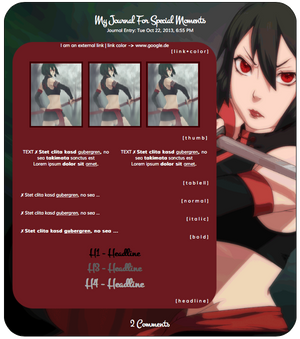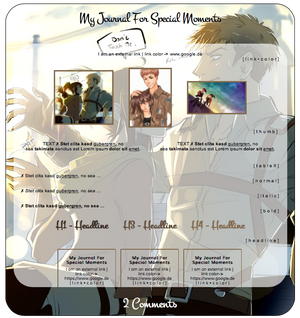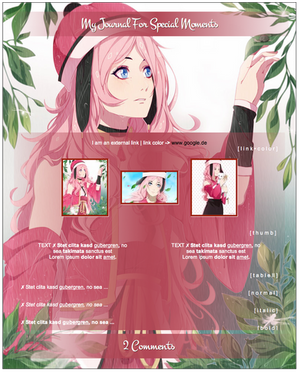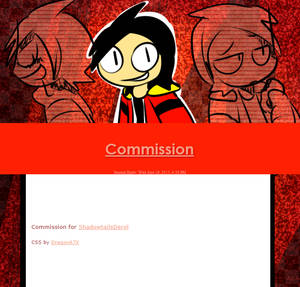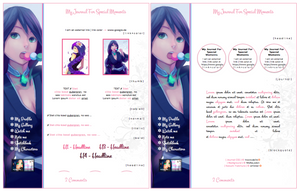 Designs
[PC] Journal Skin by

Subject-No13
 - August 20th 
This Week in CSS + Announcement
 - August 14th
This Week in CSS
 - August 8th
This Week in CSS
 - July 30th
This Week in CSS - Calling All Babes
 - July 23rd
This Week in CSS
- July 16th
This Week in CSS
 - July 9th
This Week in CSS
 - July 2nd
This Week in CSS
 - June 25th
This Week in CSS
 - June 18th
This Week in CSS
 - June 11th
This Week in CSS
 - June 4th
Thanks for watching our group.  You are welcomed to share your tips, tricks, suggestions and ideas for articles.  Ask us a question, we'll answer in
#askababe
.  Feedback is welcomed on our articles.  
Which article is the most/least interesting? Why?

How is the frequency of our posts, should we cut back or would you like to see more?