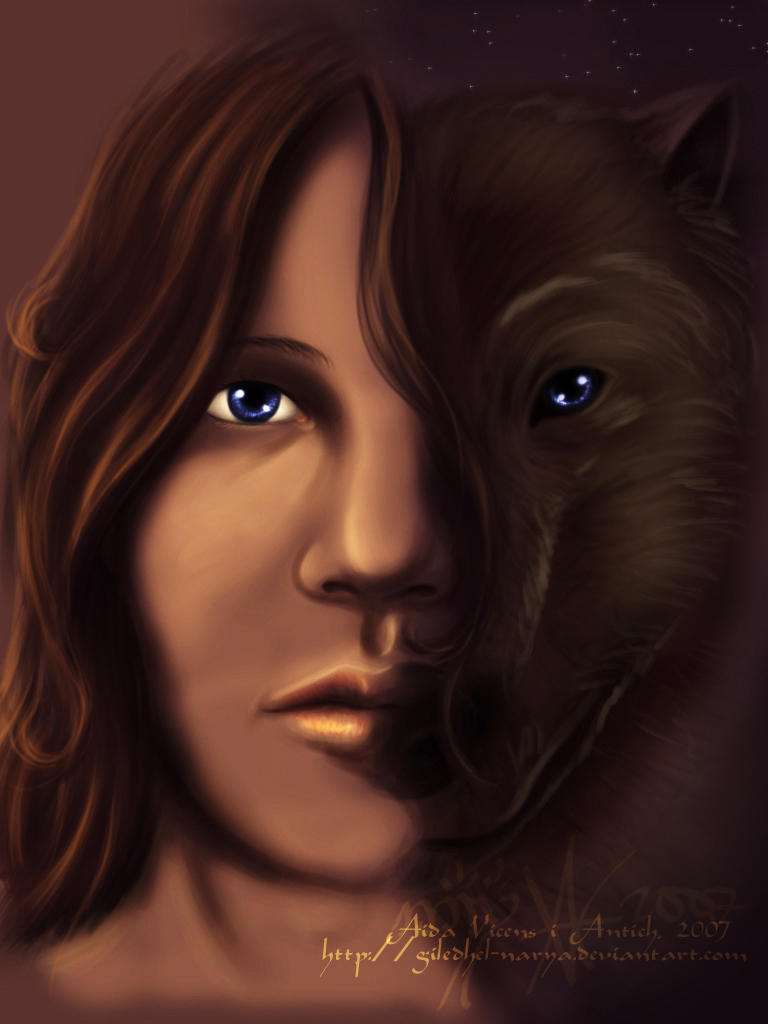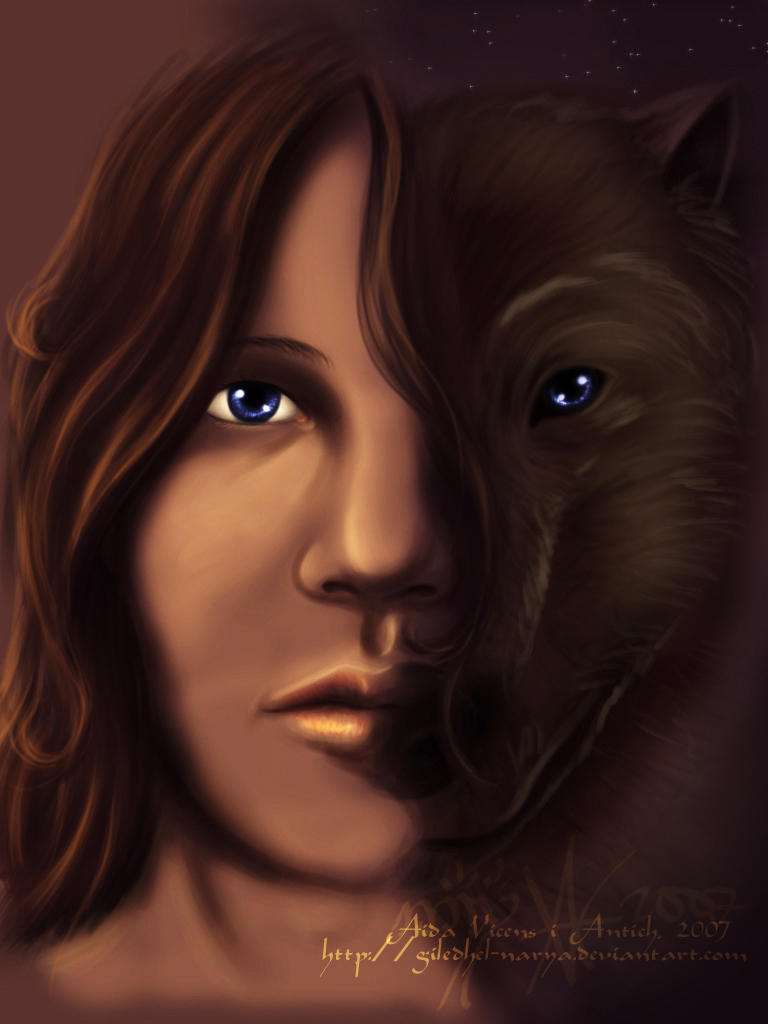 Watch
Pic done for Adele's
NAKWG contest.
It's the first time I try to draw a wolf, so I don't know how many mistakes I've done (if I've done any). Don't be too harsh critizicing (sp?) it.
Any constructive criticism and suggerences to improve it (even if I possibly won't redo it) are welcome.
Kristoff is İKelly Kilbourn
EDIT: Changed a bit the picture, as the wolf side was too dark. Better now? The old one is here
[link]

Reply

Very neat idea, I love the lighting and the stars behind the wolf. The eyes are gorgeous, too! But the wolf is too dark...I can't see the wolf at all, actually, just the shine on the eye. If you could lighten that side of the painting a little, I think it would be perfect.

Thank you so much for entering, and I wish you the best of luck!
Reply