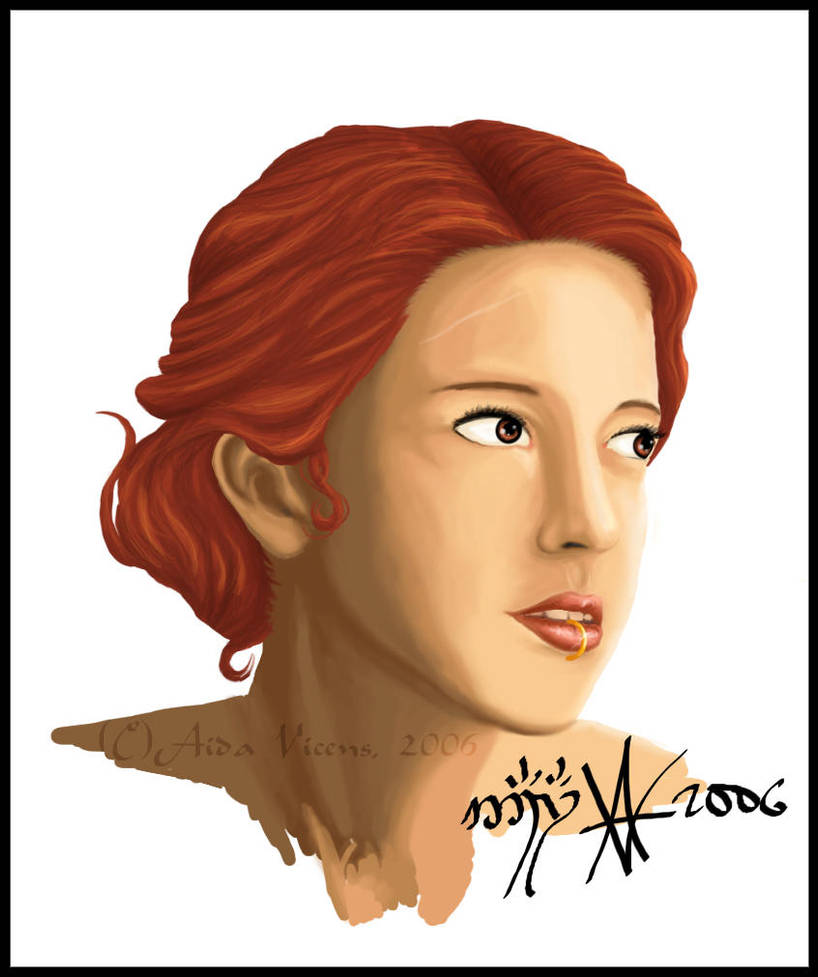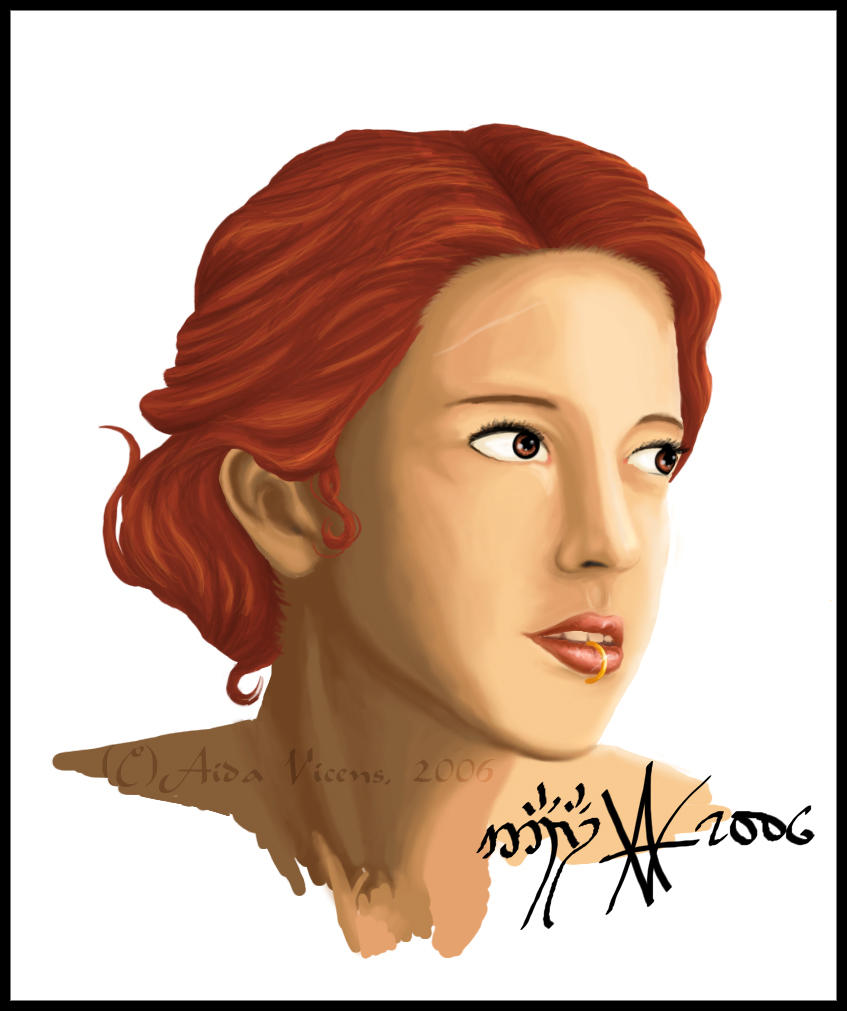 Watch
I wanted to try my hand at another way to do realism, and that's what came out.
I feel there something strange on the left (our right) part of her face, but I just love it. I feel proud of myself

I'm improving quickly!
Thanks to the wonderful model,
-
Quería mirar a ver que tal se me daba una nueva técnica para conseguir una imagen realista, y este es el resultado.
Tengo la sensación de que tiene algo extraño en la parte izquiera (dcha en la pantalla) de la cara, pero me da igual. Me encanta. Me molo a mi misma

Gracias a la modelo,

The lighting is done wonderfully, skin tones have always caused me a bit of trouble-but you did very well on this

Reply

Lo "raro" es que (creo) q deberia verse algo mas de "blanco del ojo" en la parte derecha, es decir, en el ojo izq, pq si no parece q esta biroja (no se si es con B o con V :S)
Reply

Ummmmmmmm.... pos puede ser

Ya miraré a ver si añadiendo blanco por ahí deja de verse rara.
Merci por el comentario!

Reply