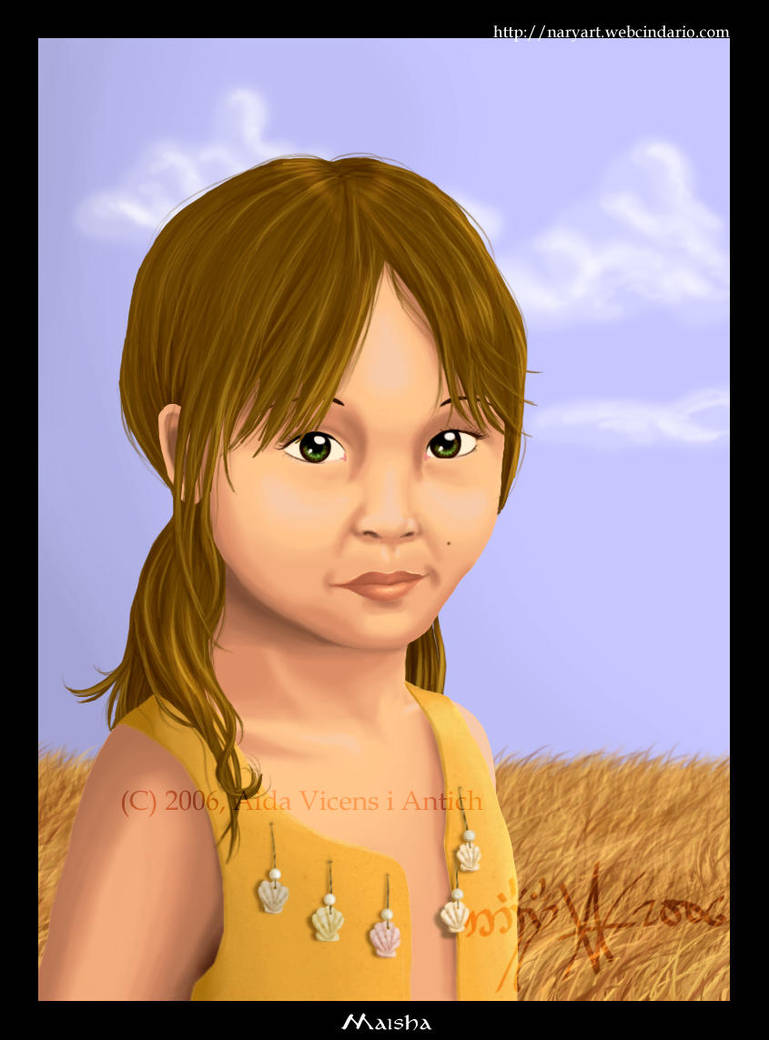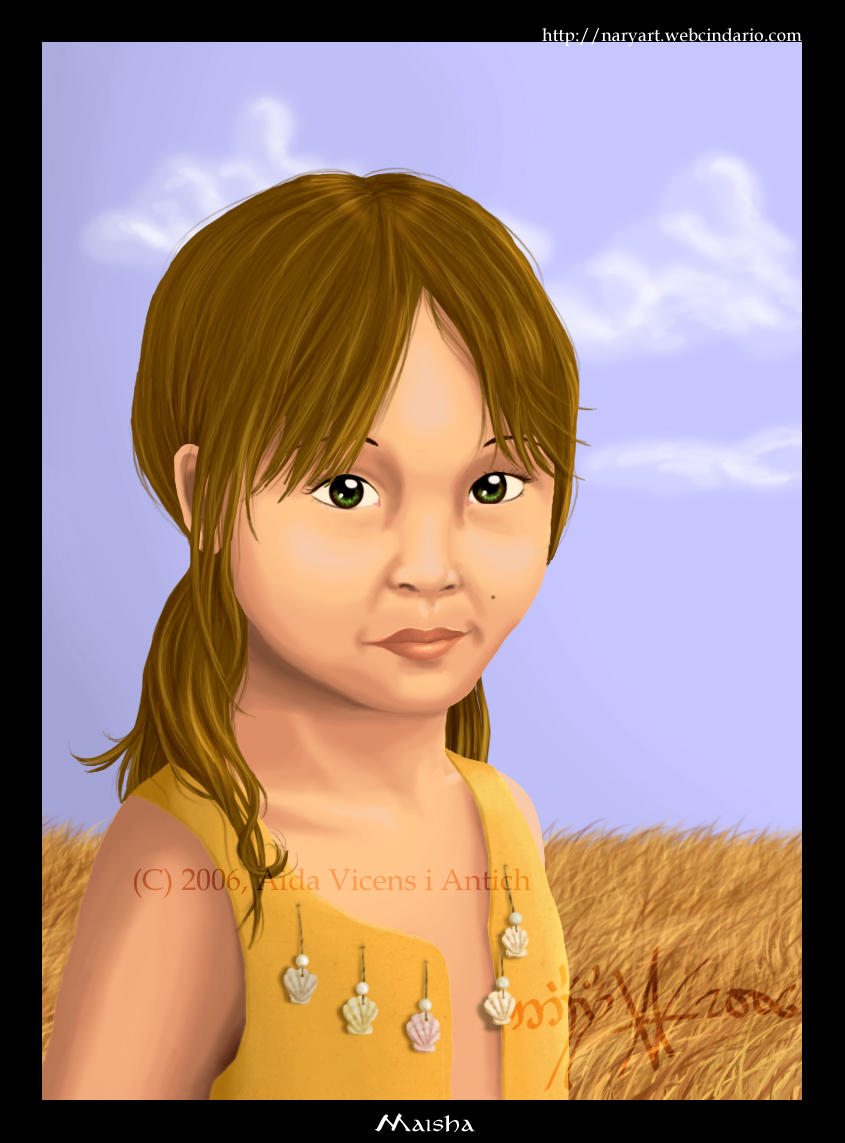 Watch
Maisha, a young human who lives in a not so young world. You can recognize her for her everlasting smile, and the happy glance on her eyes, even when everything can't go worse.

I just can't help but love her.

-------
Maisha, una jovencísima humana que vive en un mundo ya no tan joven. Se la puede reconocer por su sempiterna sonrisa, y el brillo alegre de sus ojos, incluso cuando las cosas no pueden ir peor.

No puedo evitar quererla.

Love the detail espsecially the eyes.
Reply

Aww ... she is really cute, and I love her outfit! The warm shades of gold and yellow in this picture are beautiful, and I like how they stand out against the blue sky.
Reply

Thank you!
I've been thinking of making an outfit like hers for me, but it probably won't work

Thanks for the comment.
Reply