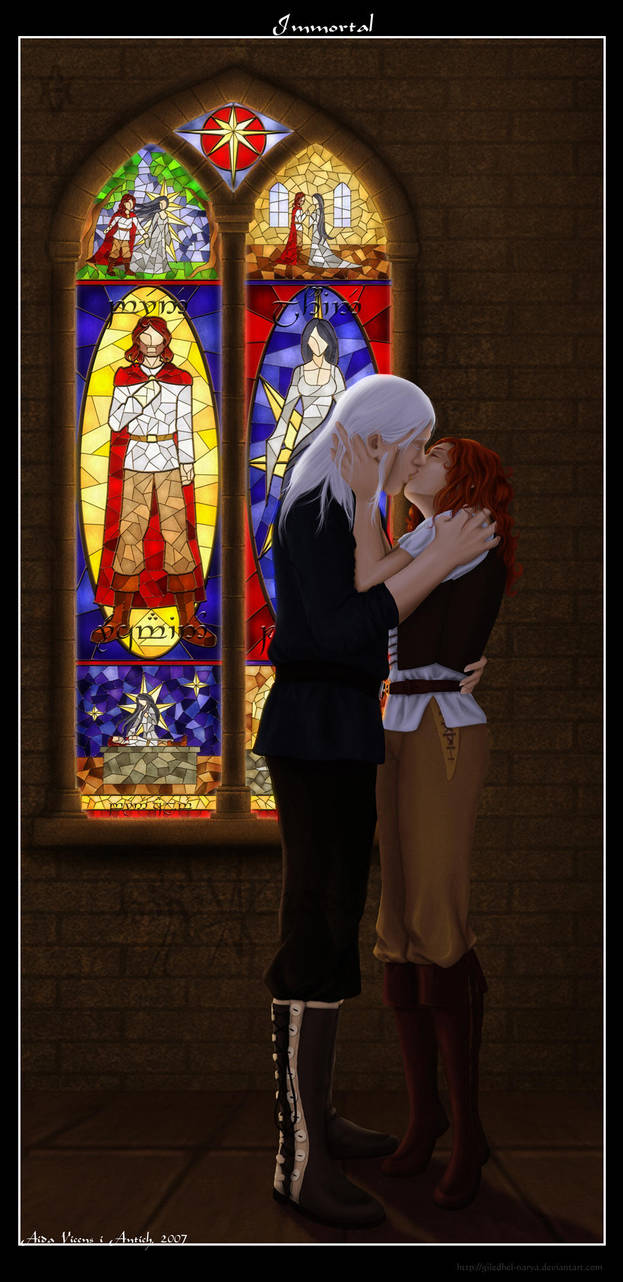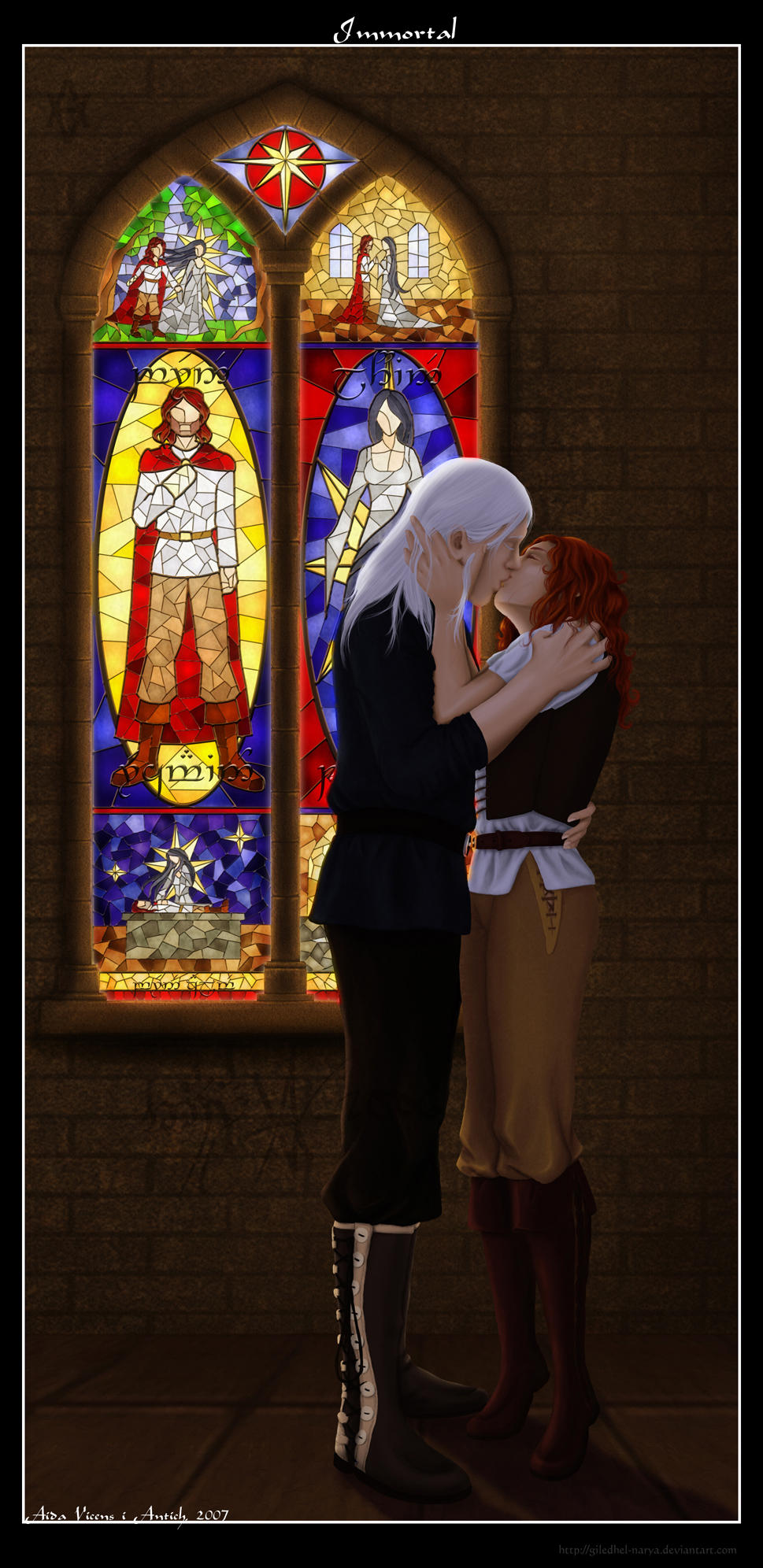 Finally done. This
[link]
and this
[link]
all together, and coloured, how I meant it to be.
Two elf-human love stories in the same pic, so different one from another, but at the same time so similar. Will they end the same way?
Comments and constructive criticism are welcome!
_________________
Al fin. "Love story" y "When no one's looking" juntitos y a color, como tenía que ser.
Dos historias de amor entre elfos y humanos en el mismo dibujo, tan diferentes y tan parecidas. ¿Acabarán igual?
Espero comentarios, criticas (aunque eso sí, no os paséis de duros), y demás.
Reference used:
[link]
by
EDIT: some minor changes done