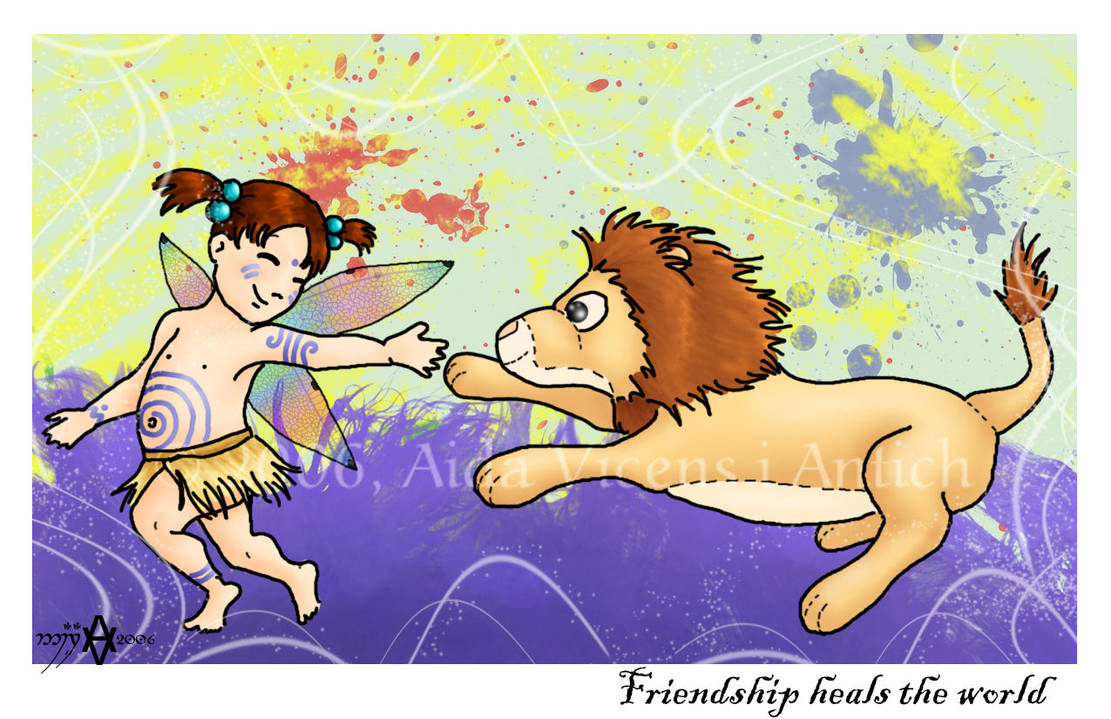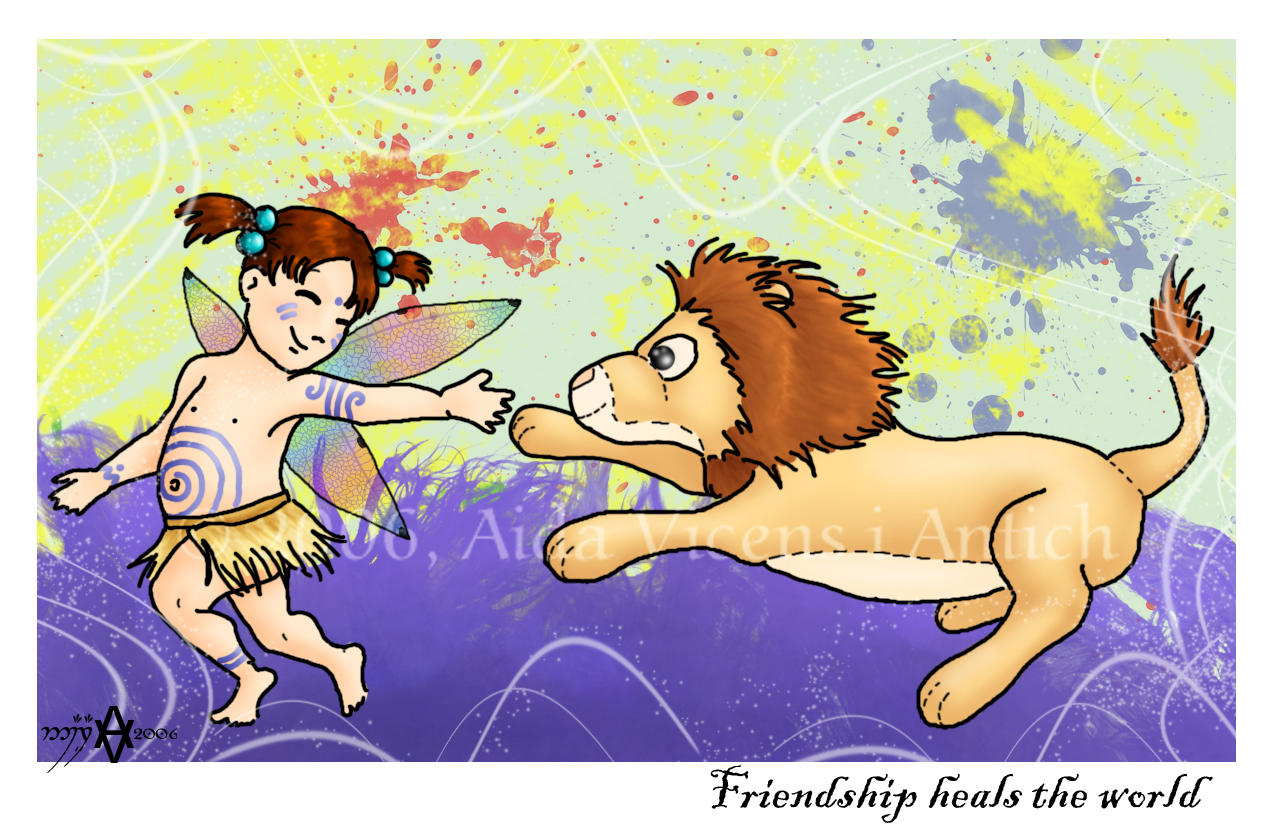 Watch

Puzzles, mousepads and more can be found here
[link]
(in € and basically for Europe) or here
[link]
(in $, but there are more items)

"In a land where the grass is blue and the sky is red, and green, and blue, and yellow... plushie lions and winged girls dance with the music of friendship healing the world..."
I've fallen in love with a plushie lion my boyfriend gave to me the other day. That, and the fact that I miss SO much my sister, that her birthday is this month, and that I wanted to do some card for
contest... all that made me start this. It ended quite different in comparison with what I had in mind when I started, but I really love it.
________________________________________ _
"En un lugar donde la hierba es azul y el cielo rojo, y verde, y azul, y amarillo... leones de peluche y niñas aladas bailan al son de la amistad curando al mundo..."
Me he enamorado de un león de peluche que mi chico me regaló el otro día. Eso, y el hecho de echo MUCHÍSIMO de menos a mi hermana, que su cumpleaños es este mes, y que quería hacer una targeta para el concurso de
... todo eso hizo que empezara este dibujo. Acabó muy distinto de como planeaba en un principio, pero me encanta.
*****
Brushes used/Pinceles usados:
Sky "stains"/Manchas del cielo:
[link]
by
Grass/Hierba:
[link]
by
Curvy frame/Curvas del borde:
[link]
by

Que bonito!

Me gusta mucho con todo ese colorido, el texto "explicativo" refuerza el contenido emotivo... que de no haberlo dicho, pues no nos habriamos dado cuenta... está MUY bien, suerte en el concurso

Reply

Merci

!! Solo pensar en que algun niño enfermo de aquél hospital va a sonreír (espero) cuando reciba la tarjeta, me basta como premio... pero oye, si llega algo más... no le diremos que no!!

Me alegro que el texto ayude en algo, no sabía si meterlo o si no. Me alegro q te guste!
Reply

Aaaaaaaaaah que chuloooo XDDDDDDDDDDDDD
Reply