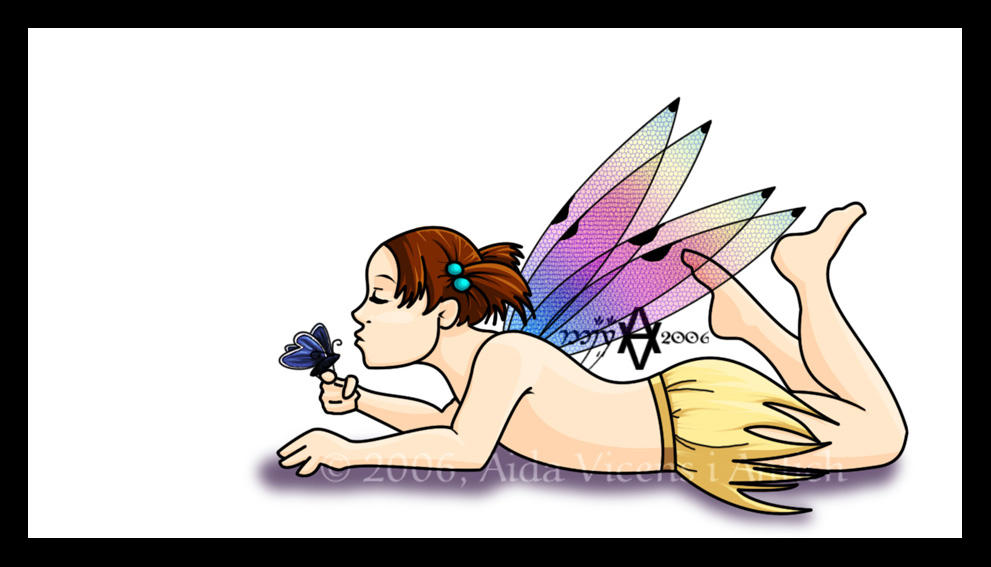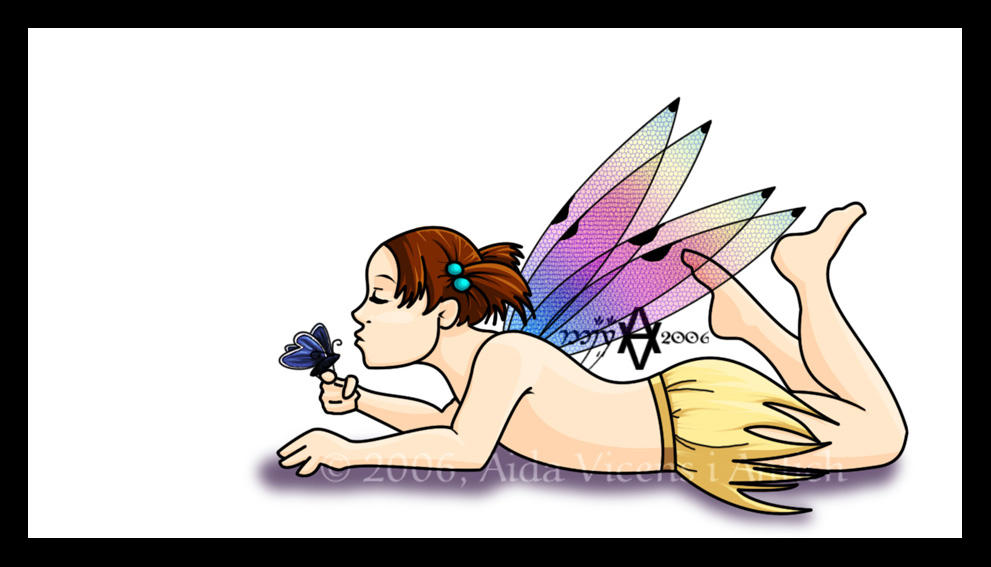 Watch
So here's the "tale version" of my sister, a little playful girl with dragonfly wings. Curiously, she does have a name (not like the lion): Tança.
This is the second pic I manage to "ink" with the path tool, and to colour it with it, too (the No-Named Lion
[link]
was the first, just forgot to tell). What do you think? Any suggestions, tips, anything?
________________________________________ _______
Aquí está la "versión de cuento" de mi hermana, una pequeña niña juguetona con alas de libélula. Curiosamente, ella sí tiene nombre (no como el león): Tança.
Esta es el segundo dibujo que consigo delinear con la herramienta trazado, y colorearlo con esta misma (The No-Named Lion
[link]
fue el primero, pero me olvidé de decirlo). ¿Qué os parece? ¿Ideas, trucos, lo que sea?

I really like the transparent wings; it's a great effect.

Reply

Ta chulisimo!! me encantan las alas... ¿como usas la herramienta esta de trazado? esa la tengo yo atascada

Reply

Hasta hace unos días la tenía muuuuuy atascada yo también... y para explicarlo así en fácil. Digamos que es ir haciendo curva por curva, luego con una de las sub-herramientas (la de abajo del todo del menú ese de trazados), modificar los ángulos de las curvas para que quede como quieres... y luego darle a contornear trazado, y luego eliminarlo e ir a por otra curva...

Creo que me he explicado muuuuy poco. A ver si consigo algo para que quede más claro...
Reply

Se llama Tanga?

Me encanta el color d las alas... ¿y todo con Trazado? Vaya curro...

Reply

Ummm... Digamos que "Tança" se pronuncia "Tansa", no "Tanga"

Es como siempre he llamado a mi hermana. Y sep, casi todo con trazado, algún degradado (las alas

) y la herramienta dedo en la falda y la mariposa... pero vamos, no tiene mucha historia.
Merci por el comment!
Reply