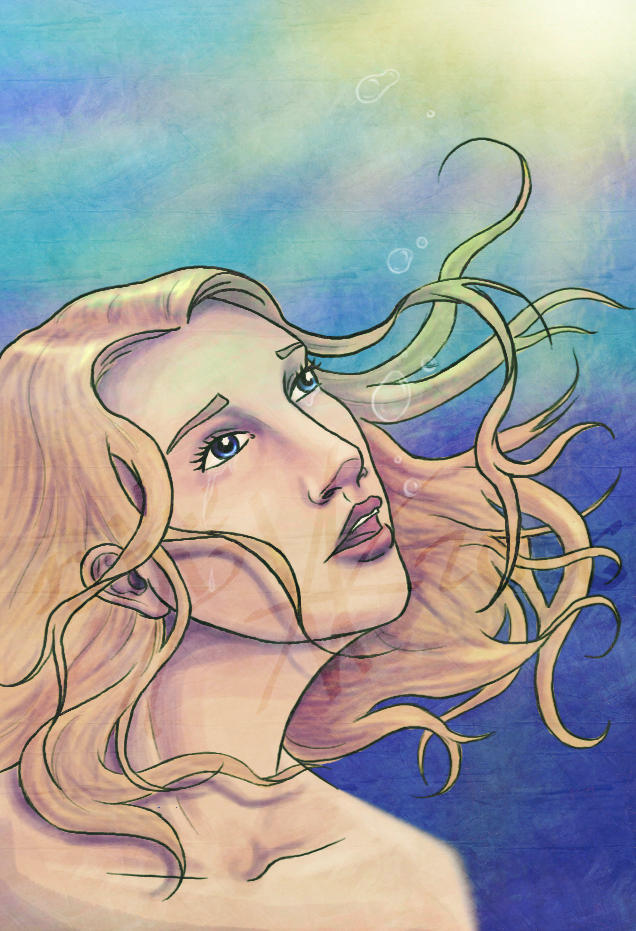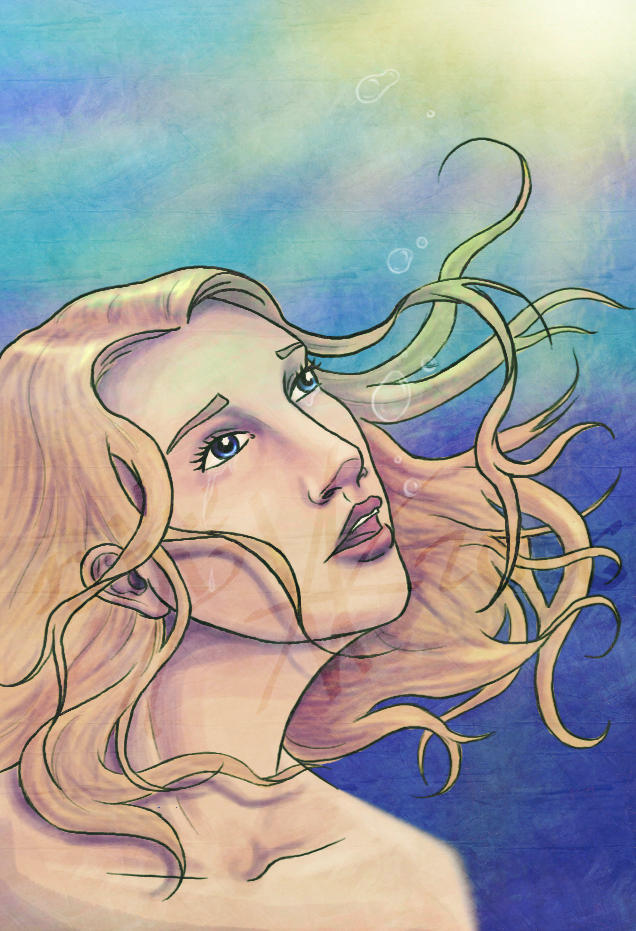 Watch
Rolled a dice and...
..91...
...Drowning
¿Have you ever seen the light up there, so far to reach, so desired not to try? ¿Have you ever been drowning?
5/100
[link]

nice job. it's realy good.
Reply

beautiful piece.

I really like the colouring and the expression she has on her face.
Reply

Beautiful!

I love the soft colours and the lighting effects. The mood here is almost peaceful, as if the drowning girl has accepted her fate and decided not to struggle .... A sorrowful and lovely interpretation of the theme. Great work!

Reply

Thank you! I wasn't sure which meaning I wanted to show in this pic, but your interpretation is great. Probably she has given up... or maybe she's doing it for a greater cause.

Thanks for passing by and commenting! I always apreciate your opinions about my pics.
Reply

Reply

Me ha recordado por un momento a auriel...por aquello de ojos azules y pelo rubio

Muy bonito

Pero....te he dicho ya tu obsesión por la textura de piedra ?

Vale...ya no me meto más contigo

Reply

Ya sabes... tengo parte de troll en mi, y ya que no me queda otra, por lo menos tengo texturas... XD
Y sep, a mi tb me ha recordado bastante a Auriel mientras la dibujaba, así que cuidado con el agua...

Reply