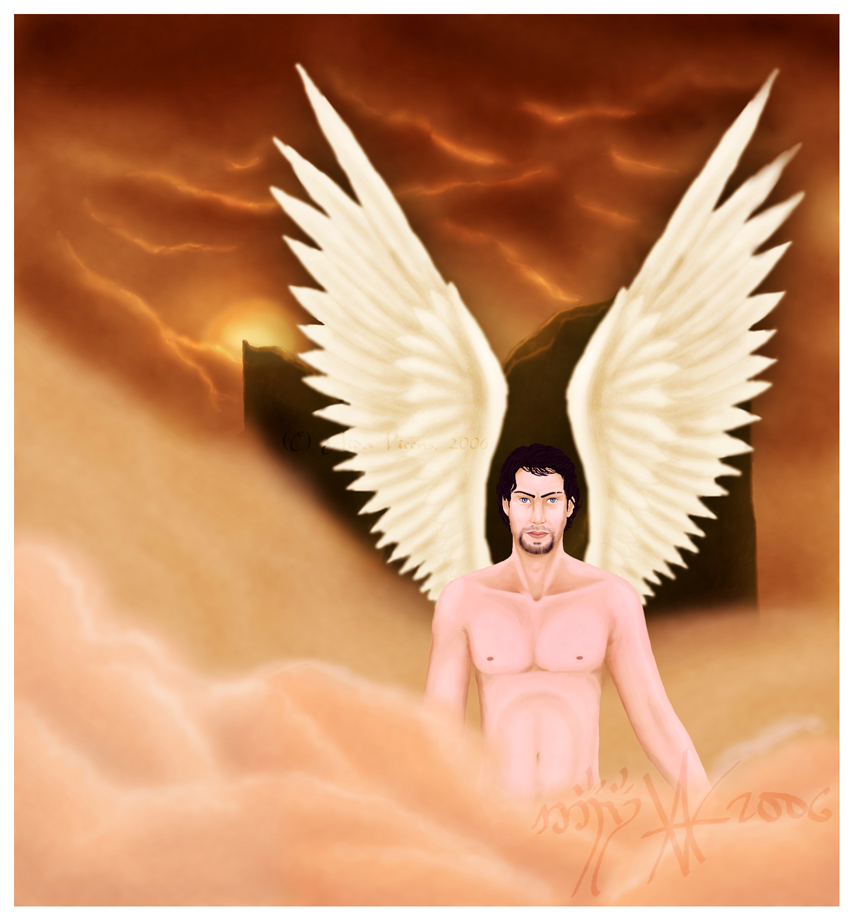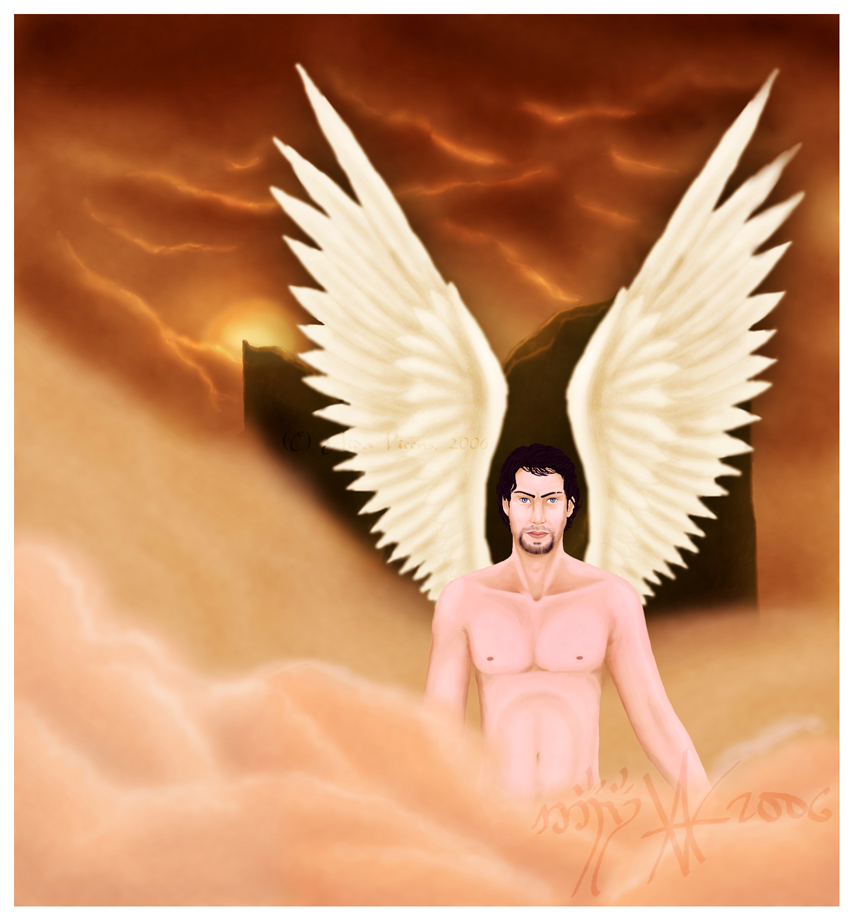 Watch
Pos eso, el dibujo que me pidió
como "regalito" por ser la visita nº1000.
Tengo la sensación de que no es exactamente lo que me pidió, pero espero que al menos valga un poquito como pago. Con los exámenes y viajes encima no he podido hacer mucho más. Pero vamos, si no queda contento "le devolvemos su dinero".
De veras, espero que te guste
(si quieres una versión más grande, tengo 2, una el doble, y la otra de tamaño en el q he trabajo (léase, 4 veces esta), o algo, solo tienes q pedirlo)
-
So, thats it, the pic that
asked me to draw for him for being who got the 1000th pageview.
Used a little help for the wings, from ~
c4ligo
brushes... I just had not the time to do it all myself.
And yes, I know some people believe Angels have no sex. But the thing is that I don't think so, so in my pics there are female angels and male angels as this one.

ala ala ¡un sem alado!

que caña... el fondo me apasiona (vale sí, que yo no le cojo el gusto a eso de hacer fondos y me fijo mucho ahora en los de los demas

)
Reply

Woaa, q chulo! Hasta me has dejado cierto aire a Keanu Reeves

Me gusta mucho la interpretación que has dado a lo que te pedi, el fondo te ha quedado muy acertado, muy "apocaliptico"

Muchas gracias ninia, es todo un detalle

Reply