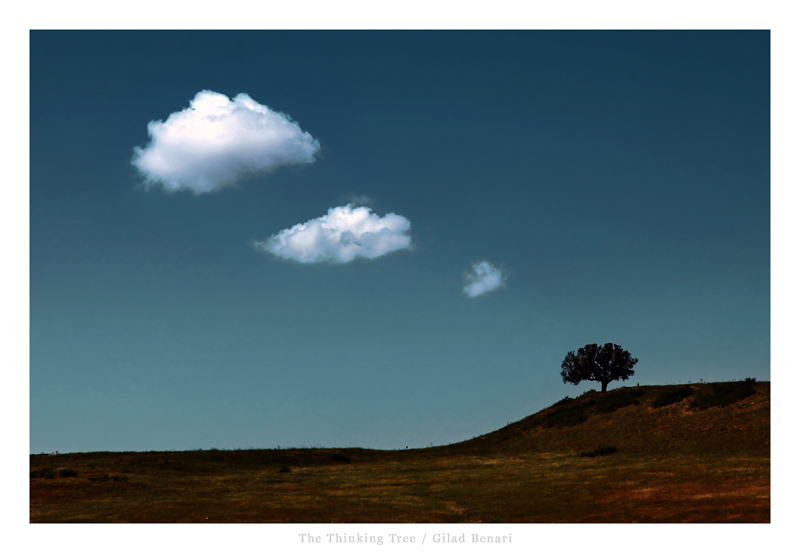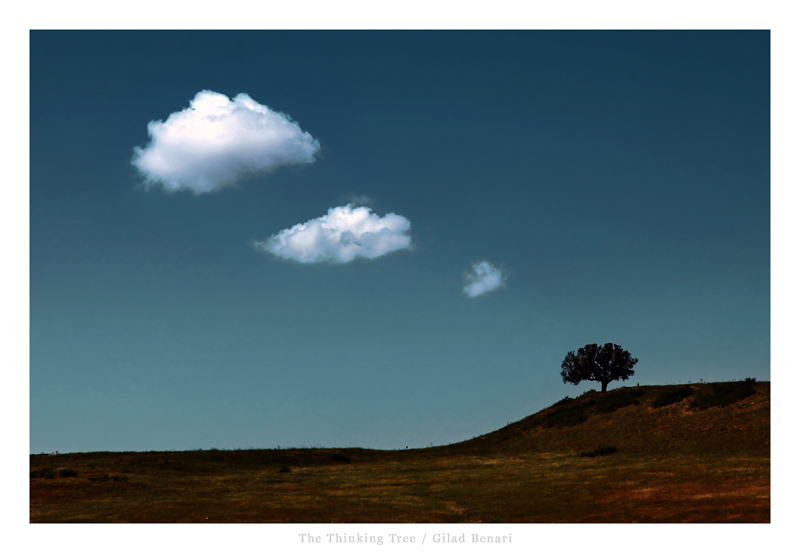 What is life? Is life happens just when somebody else know about it? I mean, if nobody knows you're there, you might as well not be there, or even be dead. Am I right?
People search for the perfect life all around the world, but I know better. I was just thinking that there is an old Chinese saying that tells that if you stand long enough in one place, the whole world will pass you by. I know he said it because he said that while standing in my shade. I remember I thought it would be great if it was true. I could really "see the world". A few hundred years later I can tell you that if all I've seen is what this world has to offer, the world must be a sad place. Seasons change, Rain and then sun and again. Night becomes day and day becomes night again. Birds fly, land, take a crap, fly again. Sometimes a Jeep drives by leaving a cloud of dust. Hundreds of years that I'm here and now I understand that the old Chinese was just trying to be nice, and give me hopes for an interesting future, but sometimes a tree is just a tree. The less thinking I do, the better the time I have. Because, after all, what is time....


****

Original color Version --> [link]
North of the Negev, Israel
Vision : 5*. In a a so fast and big environment, it's always difficult to find such a special moment, when everything is in place. You saw it, and you're not lucky because you see "that" moment so often in your photography that's not luck but talent.

Originality : 5*. The image and the photograph are combined in a very spiritual way. Kind and clever words. Brilliant idea.

Technique : 4*. As I don't think it's technically difficult to get that. Still it's perfectly done.

Impact : 5* Composition, colors, and title makes of this deviation a catch eye, and oustanding piece of art.
The Artist thought this was FAIR
15 out of 20 deviants thought this was fair.
The title is extremely clever, and it brings a whole new perspective to this photograph. It is very easy to imagine the clouds as thought bubbles.

The touch-up from the original photo really brings out the contrast between the ground and the sky. The earth tones towards the bottom-right corner of the photo also add a bit of texture to the ground which works really well against the color of the sky.

For some reason the tree being on a hill brings a certain amount of charm to this piece. It seems that everything came together to make this piece truly fantastic.
The Artist thought this was FAIR
79 out of 89 deviants thought this was fair.