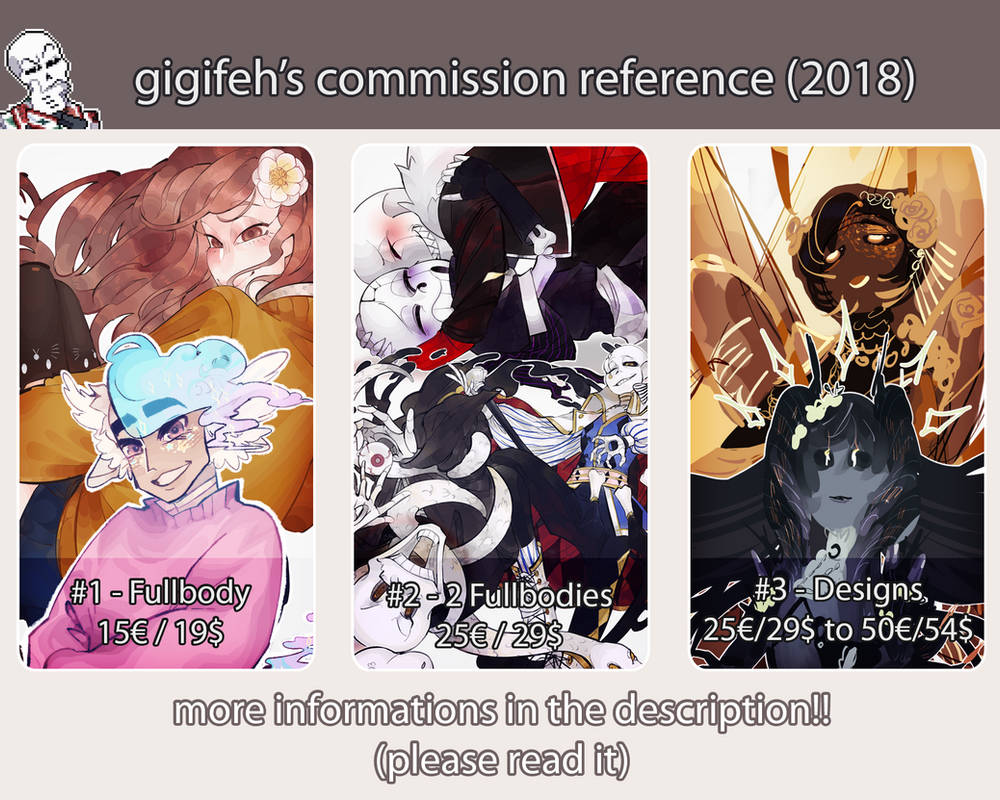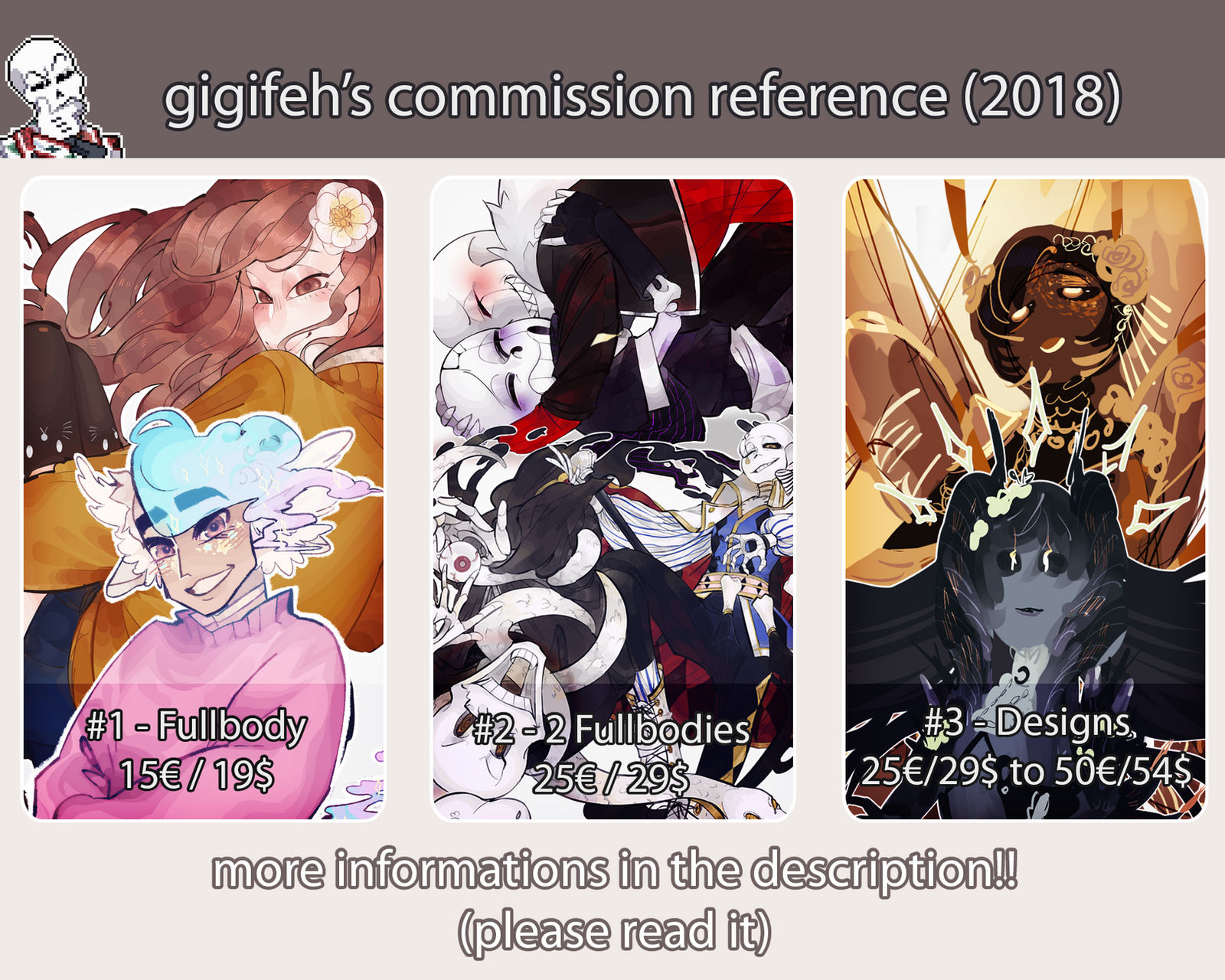 Watch

I added a Wait-List for those who wish to commission me in the future!!


for people on my Wait-List, I'll probably send you a note, sorry for the spam!

Rules:
- Pay me when I finish your commission
- Maximum 2 characters (or maybe more than 2, we gotta talk about it)
- Pardon me if I take a long time to finish your commissions, it maybe because I didn't get inspiration right away, or I am simply doing it! If you'd like to know my processing, you can ask me! I can give you some wips, and if you want a processing video, you can ask me as well, no need to pay more for that! (video editing is kinda funny huhu)
- You can commission me as many times you want but don't throw too much money on me please--
- PLEASE if you're changing your character's design while I'm doing your commission, tell me!! (that will be very annoying...)
- I can draw: Skeletons, monsters, easy mecanics/armors, anthro, girls, boys, nudity, traps, slight sexual stuff, blood, tiny gore, characters from games or shows

- I can't draw: Ferals, porno, too gore

-
REPLY ME IN THE FEATURED COMMENT AND COMPLETE THIS:

____


Please fill out this form, that would be really useful for me!
• References:
(link and please give me a proper and full of your character, not just a head or a bust)
• Number:
(the number of the option you can get: #1 for 1 fullbody, #2 for 2 fullbodies, or #3 for a custom design!)
• Points or Paypal:
(Points is just for deviantART users, but they can as well pay me with Paypal | 1€/$ = 100

)

• Their personnality:
(Tell me if you want me to represent your character with a specific personnality like evil, innocent, etc...)
• Particular pose or feelings?:
(send me a pose/photo, does I have to draw him as simple as I can or a specific pose with feelings like sadness, happiness, softness, violence...)
• Fun facts / Special things you want me to appear:
(ex: shining eyes, sharped teeth, freckles, shape of the body,...)


Custom design form:
(Colors you want me to use, or you can send me an aesthetic)
(female? male? other?)
•
Some details you want me to appear:
(ex: freckles, scar, shape of the body/face, accesoirs and clothes)
(human? anthro? feral? monster? other species?)
• Points or Paypal:
(Points is just for deviantART users, but they can as well pay me with Paypal)


____


here is some credits of arts in order:
icon made by demons-rose ; CHARACTERS: that-cat-person on Tumblr ; star-stickers on dA ; weirdhusk-y on Tumblr ; xircus-void on Tumblr ; Pioy on dA
--
</small>

Heyyyy there!!!
Are them open i really need some art >_<
Reply

heckin bleb'd I'm on your waitlist but do you have spots open tho? ;w; ♥
Reply

yes yes I still do have some slots open!! c: i'm surprised that you want another commission even if I didn't finished yours yet dfnfdnf
Reply

Is #2 two separate fullbodies or two characters in one drawing?
Reply

Reply

what did you use to make the layout
Reply

Reply

Oh snap, is it possible it get on a waitlist?
Reply

i almost got scared that i forgot to submit my form but thank fully i didnt ;v;/
Reply