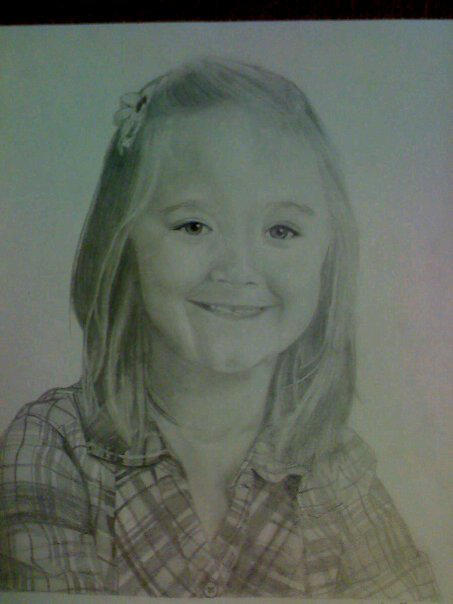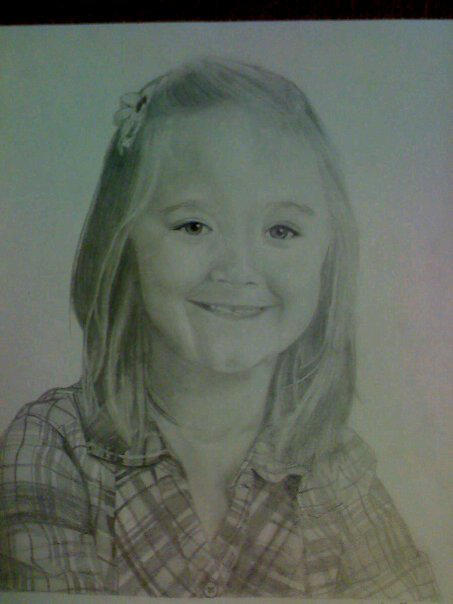 This is very good and much better than I could ever dream of doing but, if I may critique, I do not quite understand why her one eye is so much lighter than her other as the lighting is still not that much drastically lighter on the other. I do love it, though. Nice work!
Reply

lol I know it isn't really lighter the scanner didn't pick up the coloring quite right on some of my portraits and i didn't have time to use a better scanner before it had to be submitted to my client.
Reply

Oh, I see. Maybe a digital re-touch?
Reply

I don't have any editing software that wll fix it or would I almost didn't post it because of theat but I figured I might as well
Reply

It is good, though. You could download GIMP (GNU Image Manipulation Program). It is a free download and is almost identical to Photoshop.
Reply

Reply

Yes it is, I apologize that the shading looks off I didn't get a chance to use a better scanner before i had to send the portrait to my client.
Reply

So thats why the one eye is darker than the rest? I was about to advise you to darken up shadows, but if it's already finished and sent off, or if the coloring isn't correct, perhaps you wouldn't need the suggestion haha.. Very excellent sketch, though. Proportions are perfect (:
Reply

Thanks again and yeah thats why i couldn't send a portrait if it was really off that much
Reply

I didn't think so either.. It would have drove me insane. I recently did a portrait for my English Teacher, and I couldn't imagine doing it.
Reply

lol yeah i did a drwing for an art comp. like last month and had it sprayed with fixative and realized the girls nose was crooked it made me irritated i couldnt even look at the drawing so i just drew over the fixative as best i coul luckily it worked out well.
Reply