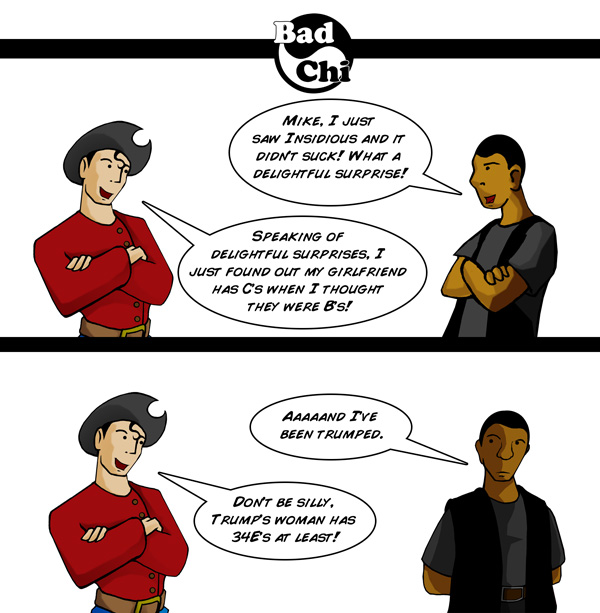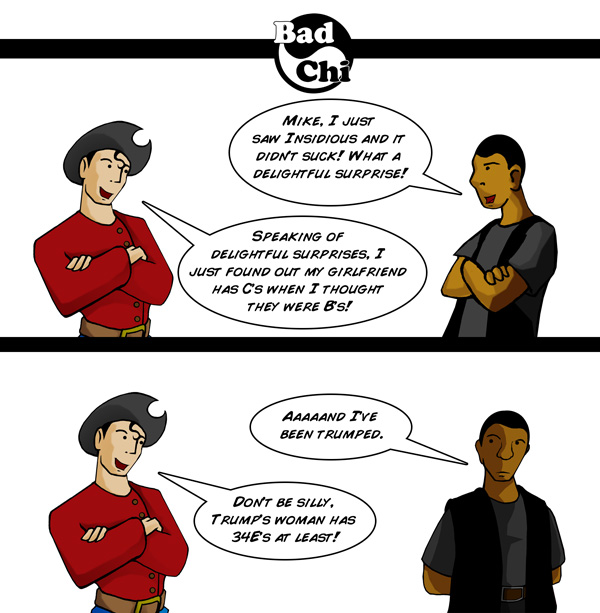 Watch
What can I say, that is the better surprise...

On another note yes, Insidious actually wasn't all that bad! Like everything I watch, I had my share of nitpicks but overall I have to say it was a much more solid horror movie than I thought it was going to be. I had my extra-critical specs on because it was rated PG-13 and yet found myself enjoying the fact that the movie didn't contradict itself, had some genuine creepy moments (not counting the abundance of cat-in-the-box scares) and a spoonful of reality that made me say "Yes! THANK you!"
What it does, it does well, but what nitpicks I have I think were serious pitfalls.
Worth the matinee price.

Rango was great! And I need to go check out Insidious. Heard it was good- maybe something will actually register on the scary meter.

And yay for Trump...can't wait to be able to buy my ladies the best enhancements money can buy!

By the way, is Hope Dworacyzk still on Celebrity Apprentice? Hellooooo Nurse!!
Reply

Have you seen Rango yet? I absolutely loved that movie. I don't see how any other movies can top that, really.
Reply

I did, and it was *much* better than I thought it was going to be. I wouldn't call it the best I've seen, but it was definitely a pleasant surprise. I like how Johnny Depp must have it in his contract that at some point in every film he's in he gets to say "That's interesting..." with wonder.
Reply