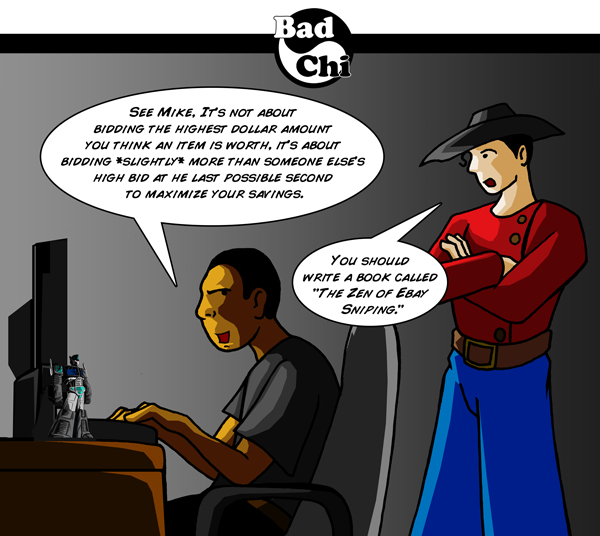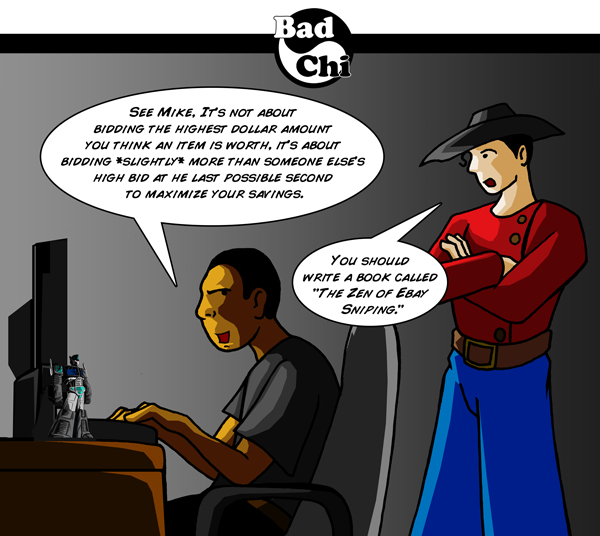 Watch
As a seller, Ebay is the place I turn to in an attempt to take advantage of the uncontrollable gambler mindset of online collectors. However, as a savvy buyer, I try to make it a point of getting as much bang for my buck as possible. Sniping gets me what I want oftentimes at a price I'm waaaay happy with.

Uhn, so eBay is like a game, uhn?
Maybe MonteCarlo and Las Vegas/ Atlantic City cassinos can joy the gamble! XD
Make your bets!

Reply

This is subtle commentary on me, isn't it?

Reply

Just a take on why we have such passionate discussions when it comes to how ebay should be seen. I've always approached it this way, and was really surprised you didn't as well, considering your approach to dealing with dealers at Botcon

Reply

The Zen of Ebay Sniping, now that's epic. XD
Reply

Coming to downloadable PDFs this spring, the catch is, you have to win it off Ebay

Reply

All's fair in love and online auctions, I guess.
Reply

Indeed, I don't know anyone else bidding on something I want, it's mine mine mine!
Reply