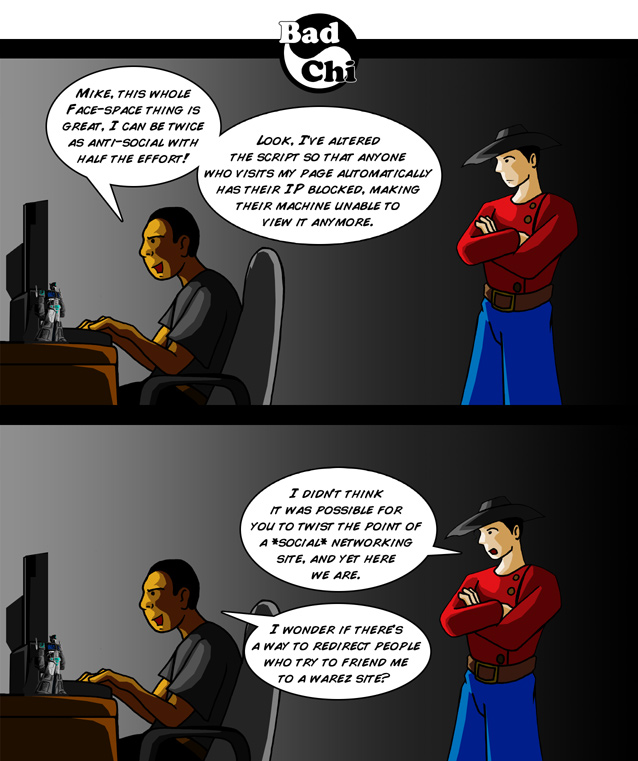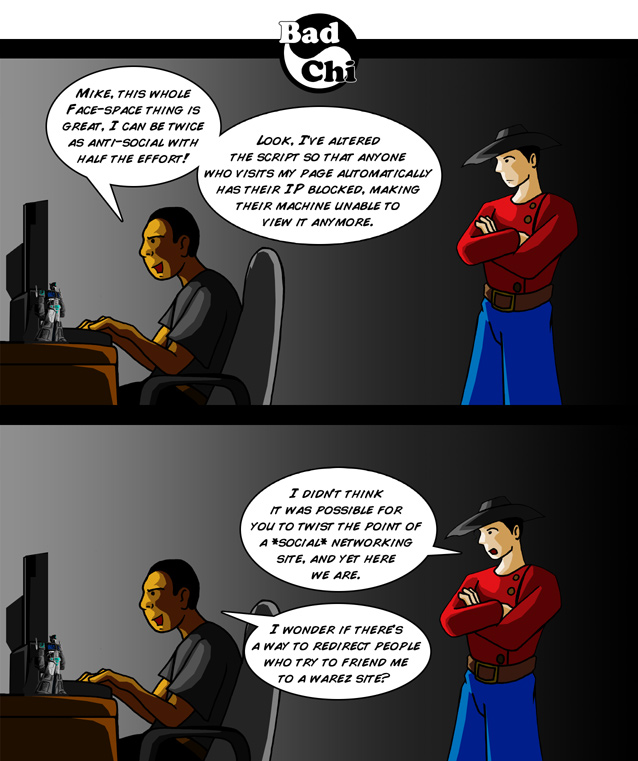 Watch
The next step is adding some obnoxious music so I can fully express my emo


You know what scares me, that kids think social networking is really being SOCIAL.
Reply

Haha, too true! I'm not sure if the kids or the adults are worse, some practically live on there.
Reply

You could always start your own site to rival FB, get everyone to switch over and then just at the peak of poularity completely shut it down, rendering everyone completely distraught and panic stricken. Whatever will they do? Mwah ha ha!!
Reply

How about one that uploads a virus onto the computer of your visitors?
Reply

How stunningly efficient of you

Reply