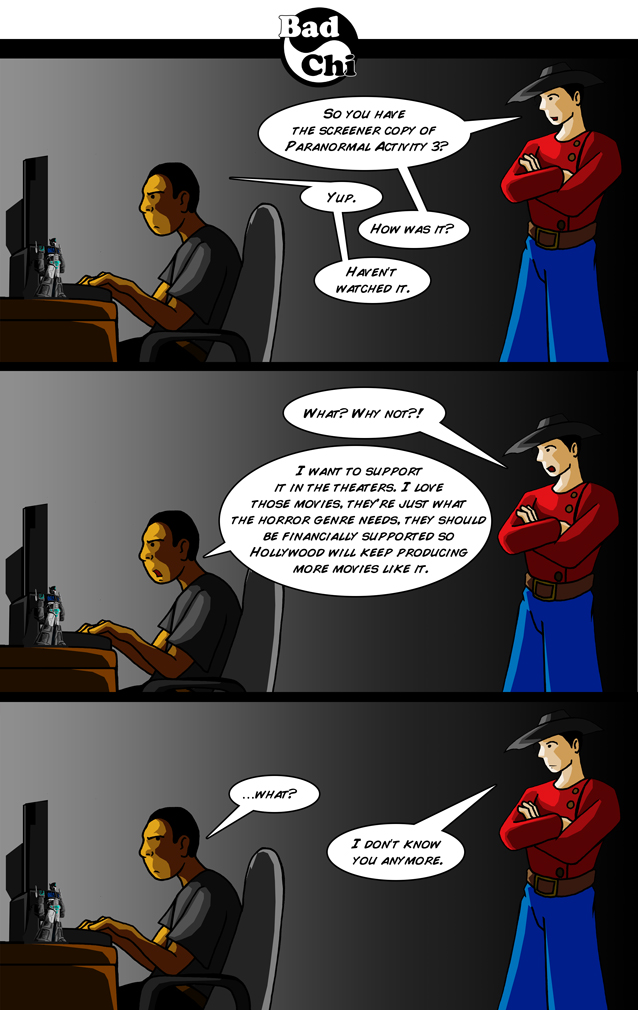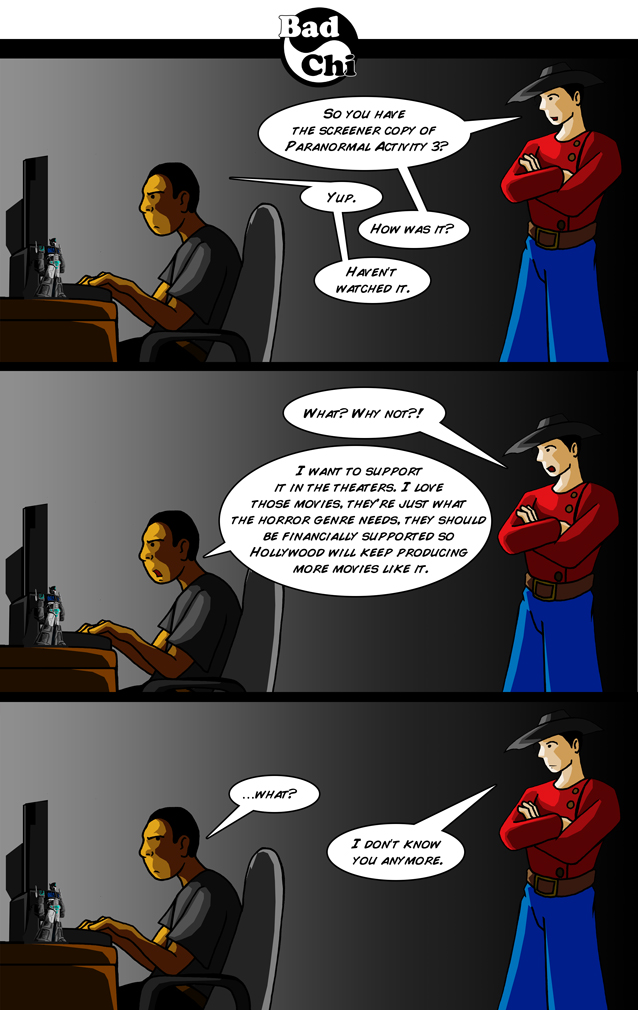 Watch
I know I've said it before, but I stand by it; support the things you like and enjoy. Even if I've seen something for free, I'll still go pay money in the theater if I like it enough.

Paranormal Activity? Seriously? I'm so disappointed in you right now. There are so many adjectives I could use to describe those movies that I would be banned from this site AND offend 90% of it's populace. I tried to watch the first one in theaters and got griped at for falling asleep it was so lame. Oh no! The sheet moved! I bet it was a ghost, and not some guy off camera with a box fan...Scary...Oh help! We'll have to discuss this further at a later date!

Reply

If I wasn't already aware of you being my goodly-evil counterpart I'd be shocked and offended by you trashing one of my favorite franchises! Insidious might be more up your alley since you get to see more, though after awhile it kind of slips into that Poltergeist territory on the not-so-good way.
Reply

I'm with you dude! Same goes for music, pdfs, etc.
Reply

I completely agree! I'll go out of my way to buy a digital copy if I really like a band or toss money at a podcast I love.
Reply

Well, we all have our loyalties!

hehe
Reply

Absolutely! Mine are few and far between, but I stick to them with fierce tenacity.
Reply

He's thinking, "Who are you, and what have you done with my friend!?". XD
Reply

He also thought this back when I got a new kitten, called him and talked his ear off about how adorable she was for an hour

Reply