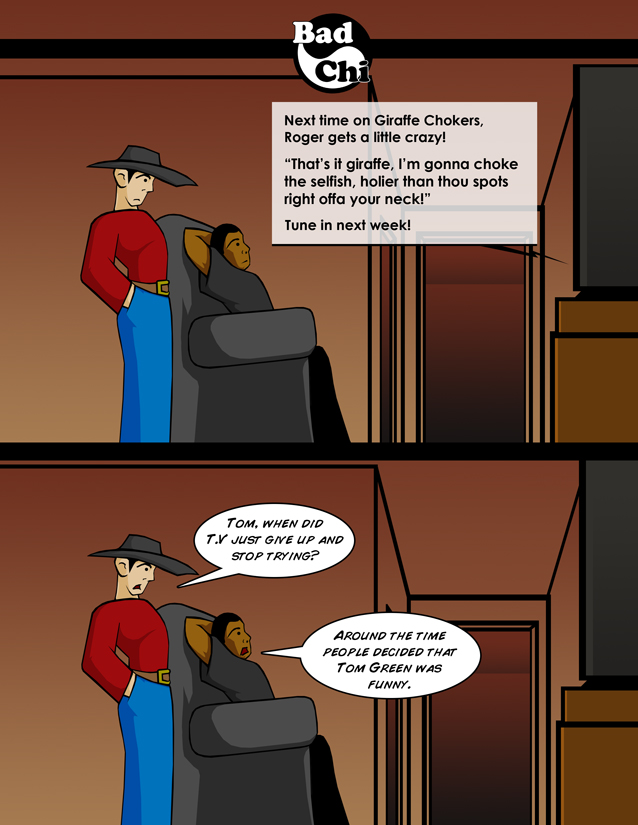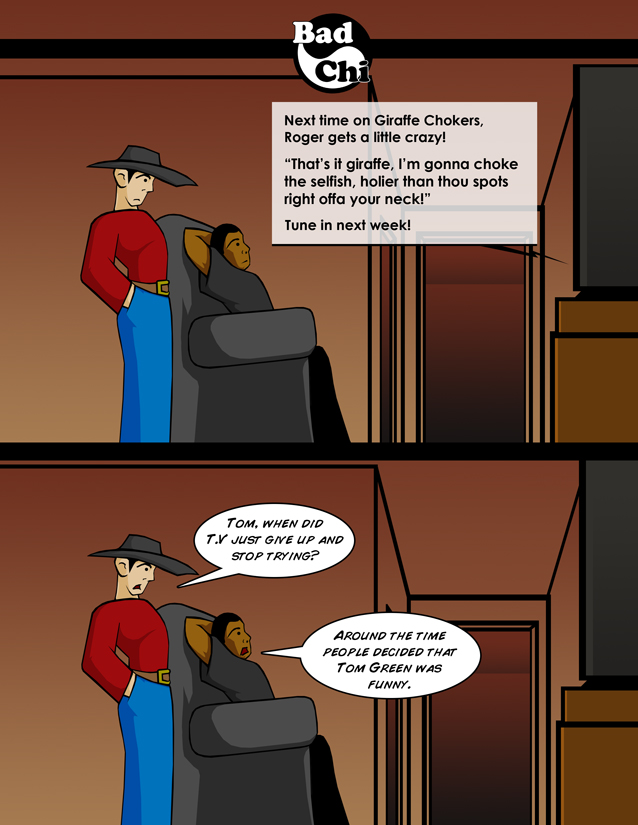 Watch
I was going to comment on the inevitable return of Beavis and Butthead to MTV, but then I remembered that even that pile of crud somehow managed to spawn two of my favorite shows; Daria, and King of the Hill. So as much as I hate it, it at least gave me something to enjoy in a roundabout way. Tom Green though, has only spawned more stupidity.

So what you're saying is, I need to get into a pitch room...
Reply

I saw an ad yesterday on Animal Planet for a new show called "Call of the Wildman" -It portrayed some toothless redneck jumping into swamps and pulling out snapping turtles, and then grabbing raccoons by the tail. I swear, does everyone have their own show but us?! I miss the days when the only toothless back woods hicks on TV were on the Jerry Springer show. Or a commercial about tourism in West Virgina...

Reply

I've seen that commercial and can't understand what the execs use to gauge whether or not a show should be made. Clearly it's none, I think the big deciding factor behind whether or not you wind up on t.v. is your ability to actually get into the pitch room, then no matter what you say it's smooth sailing for at least 10 episodes.
Reply

TV stopped trying ages ago, but this is witty. XD
Reply

Thanks! Yeah, it's been a long time since I've cared about t.v in general, but it still makes me a little sad if I think about it for too long.
Reply