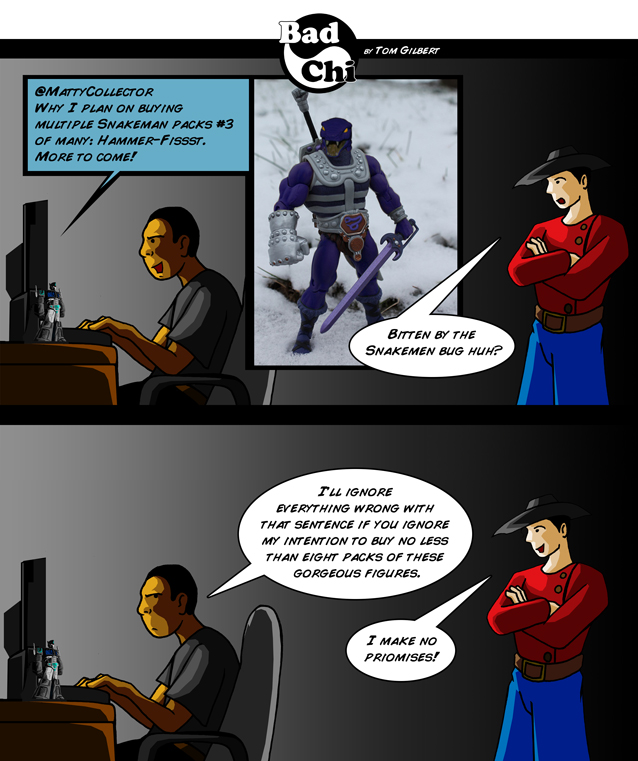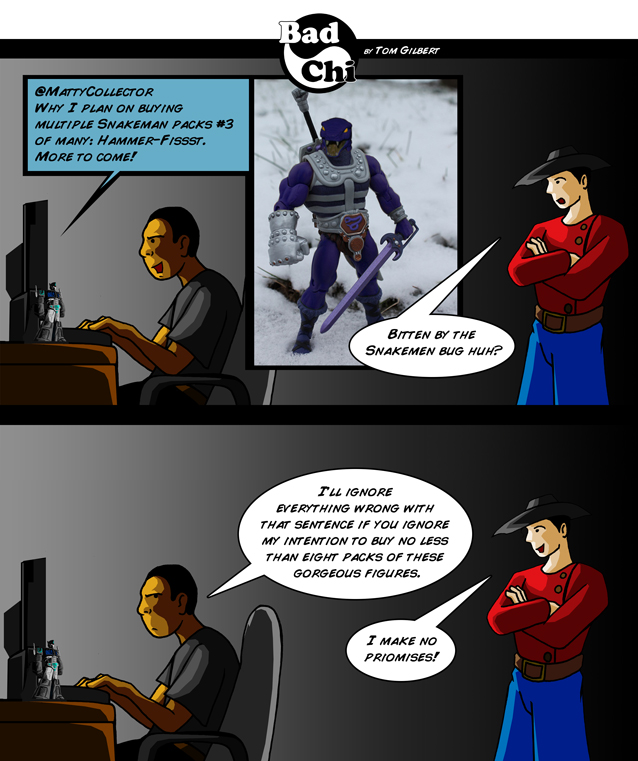 Watch
The funny thing is, I totally plan on doing this. I've managed to avoid getting hooked on the MOTUC line save for a few figures, but now I'm not going to be able to help myself.
BTW, alternate
Ssskin-Less can be seen here
and
on my twitter feed
! More Snakemen digibashes are on the way.

Oh, so you also like make massive orders or purchases, uhn? XDDDDDD I did it several times, not at the web, but at the store, with megaman figures XD
And I do not regret: those figures , after I buy them, disappeared from the market

at least I kept my share

Reply

That does make him a whole lot better! I mean, neither of them can hold a candle to Scooby Doo, as awesome animated sidekicks!

Reply

He's still way better than Snarf!
Reply

I dunno, I wanted them both to meet an equally gruesome death... I have to admit though, Snarf in the current Thundercats show is hilarious, adorable, funny, and best of all-doesn't talk!
Reply

Let me know when you start collecting your Orko figures! That way Teela, Evil Lynn and I can all tease you! Mwah ha ha!
Reply

Arg, only if I want to use them for target practice! Stupid Orko... he's got nothin' on Lookee!
Reply

What's wrong with that sentence? XD
Reply

You just can't wait to wrap your hands around a big snake, can you?
Reply

I blame the constant innuendo from the 200X show. They had King Hsss looking for a "serpent's ring", we saw Snakemen "eating kities", they choked a few lizards, and in the end found out their biggest challenge was a guy named "Fisto."
Reply

Reply