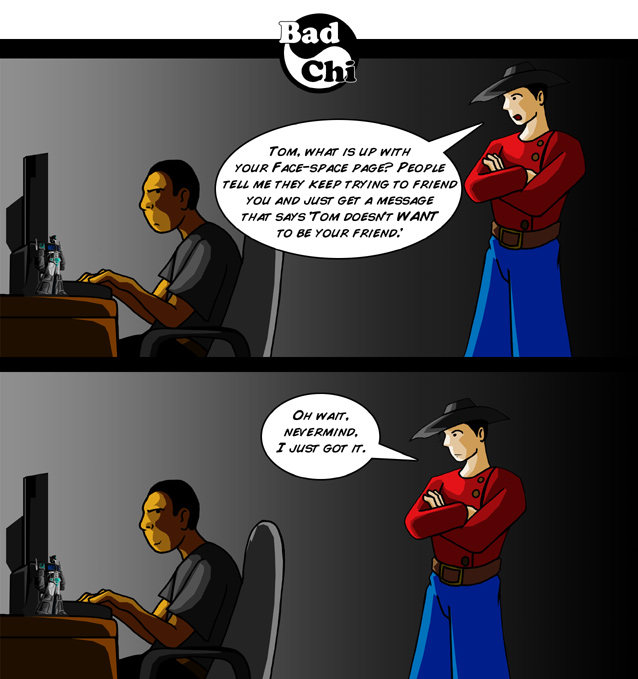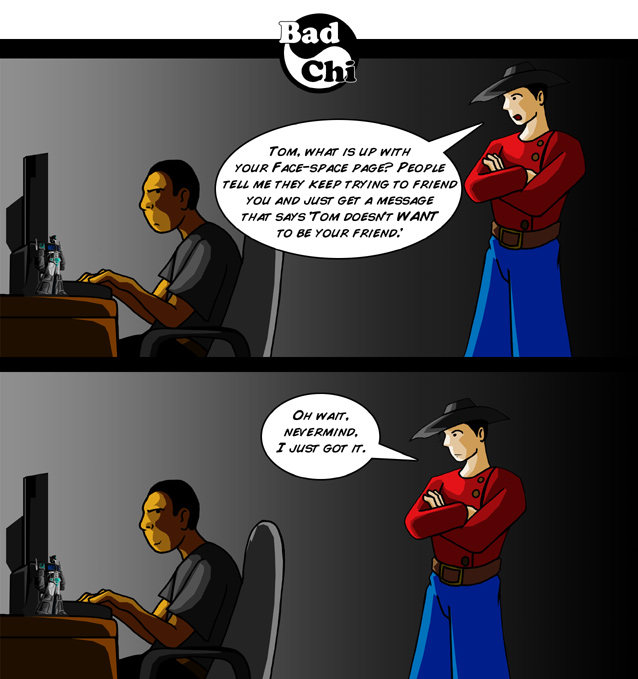 Watch
Never really was a fan of myspace and facebook, if I did something cool I usually just called up whoever I wanted to know and told them. I just can't get over the idea of people I don't really know being interested in my life outside of the entertainment I purposely produce.

man, I get many invitations for facebook and co. I barely have time for THIS DA account, letīs say take care of a Facebook!

And I still have to work!!!!
Reply

Best you don't get sucked into those sites anyway. I joined Facebook to keep in touch with a cosplay club of mine and it's become an addiction.
Reply