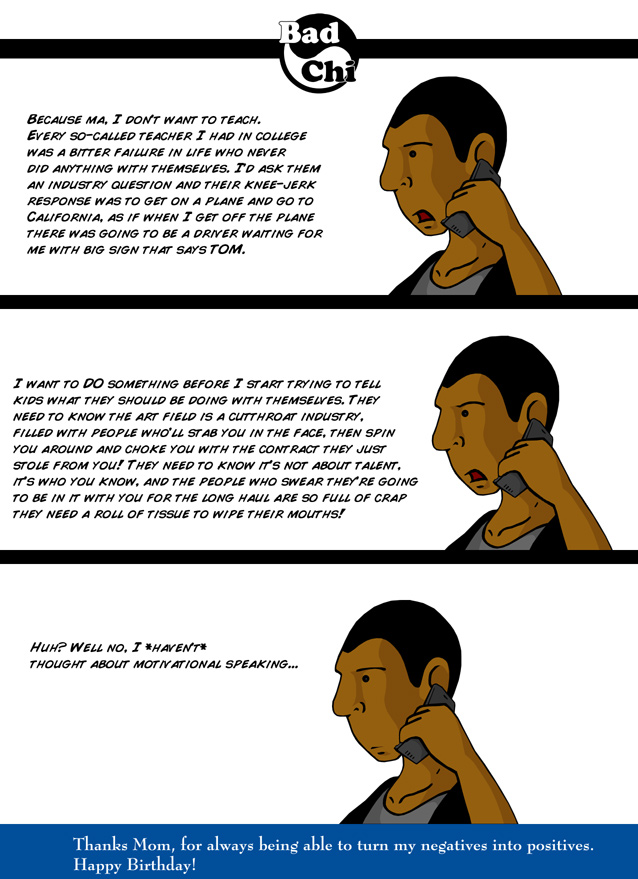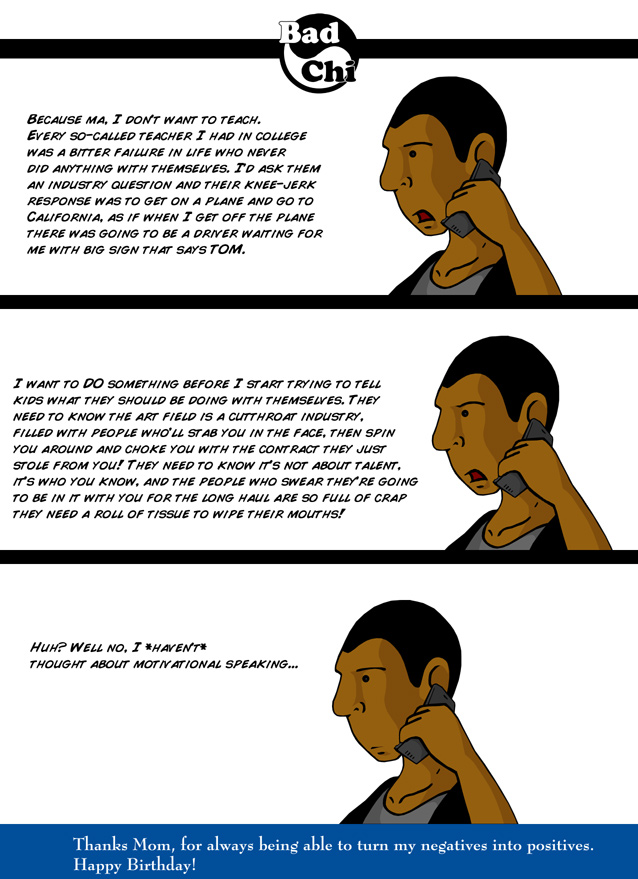 Watch
I didn't notice until I wrote this out that my Dad used to call my Grandma 'Ma', and I've been doing the same thing with my own 'Ma' for an unknown length of time. Next thing you know I'll develop a sarcastic sense of humor...

I think we need him to talk about work rights for people! Quite motivacional

well, at least you had motivation from your mom!

Reply

Reply

That was my message to the highschoolers I had to talk to when I was on break from college and came home. Though I made sure to add that they
can
do it, provided they understand that nobody is going to give a flying crap about them and they needed to be ready to fight claw and stab for themselves. A lot of disturbed and droopy faces after my speech, I can't imagine why my old teacher stopped asking me to talk to the kiddies

Reply

Sarcastic, you? Naaaaaah XD
Reply