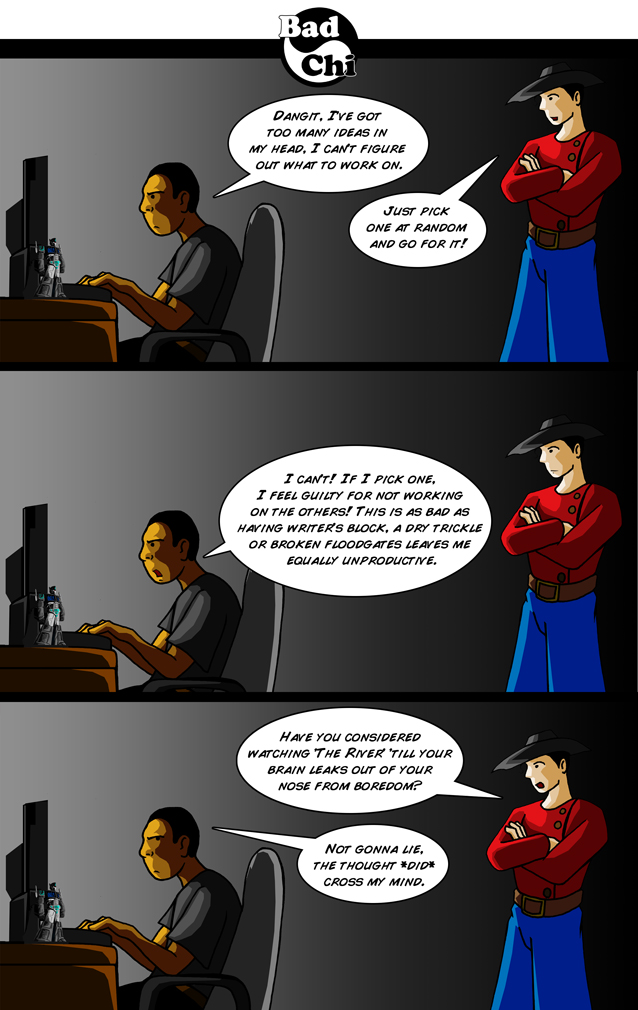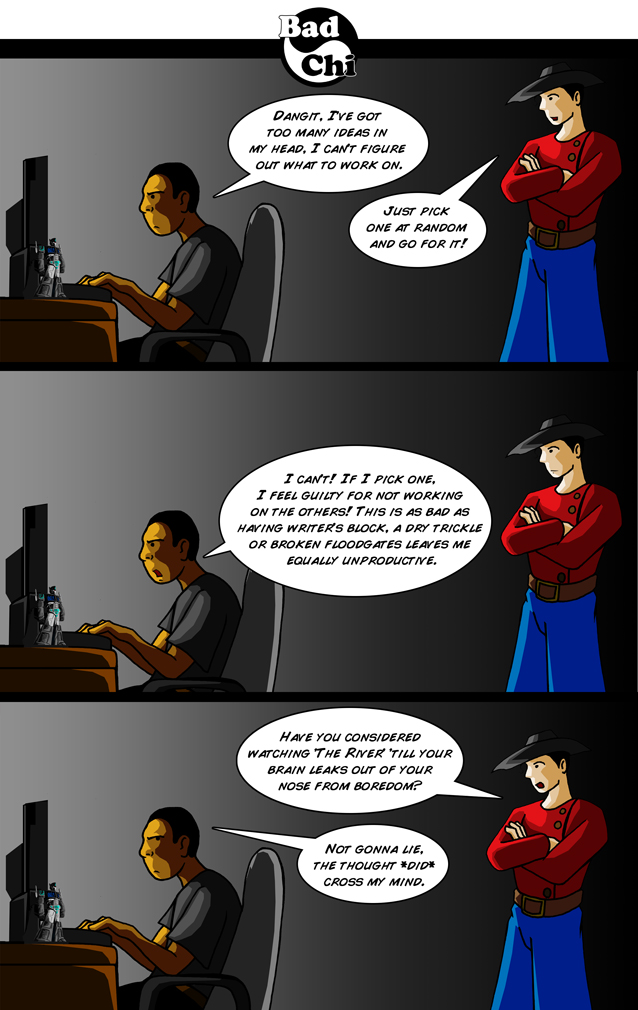 Watch
I hate having a mind pulled in too many directions, and I also hate The River. Man that show is awful, Lost meets a boat, not the best use of the found footage style.

Oh yes. Extremes are always a prob: excess of ideas or total lack of them.
Complete this with an awful show... well, in the end something must happen, lol XDDDDD
At least was not necessary to watch any reality show...
Reply

I have that as well. I have way too many ideas for comics, and I wanna work on them all.
Reply