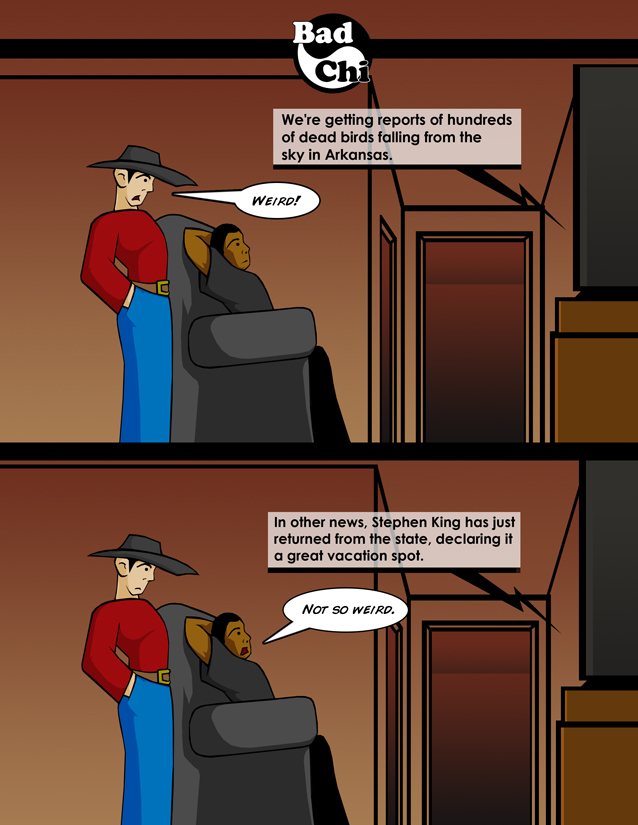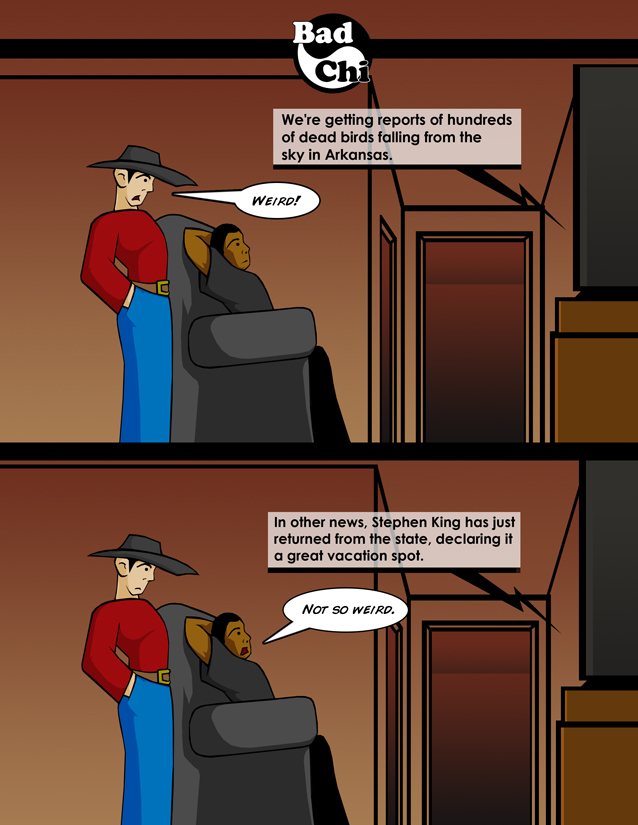 Watch
Apparently this kind of thing has happened in the past, and is still going on (including, but not limited to schools of fish). I guess getting national coverage around the new year was a good way to prod along the mass hysteria.

Reply

Yeah

Well, 2012 is coming, it will be the biggest show ever

Reply

I can't wait! I want to see all the arm flailing goobers running around Times Square. They'll fit right in

Reply

That was one weird article on Yahoo News. Too bad some dodos are treating it like it's one of the signs of the end of everything.
Reply

I'm certainly curious to find out more about why this weirdness happened, but yeah, some dead birds and fish do not the apocalypse make.
Reply

Nope, they don't. I'm curious about it too. It's quite possible maybe something in the air and water poisoned them.
Reply

I got to get my girlfriend out of that state as soon as possible.
Reply

Can't blame you at all, next thing you know cats n' dogs'll be living together! Mass hysteria!
Reply

Shouldn't this be in Digital Media instead of Traditional. It looks kinda computer-made.
Reply