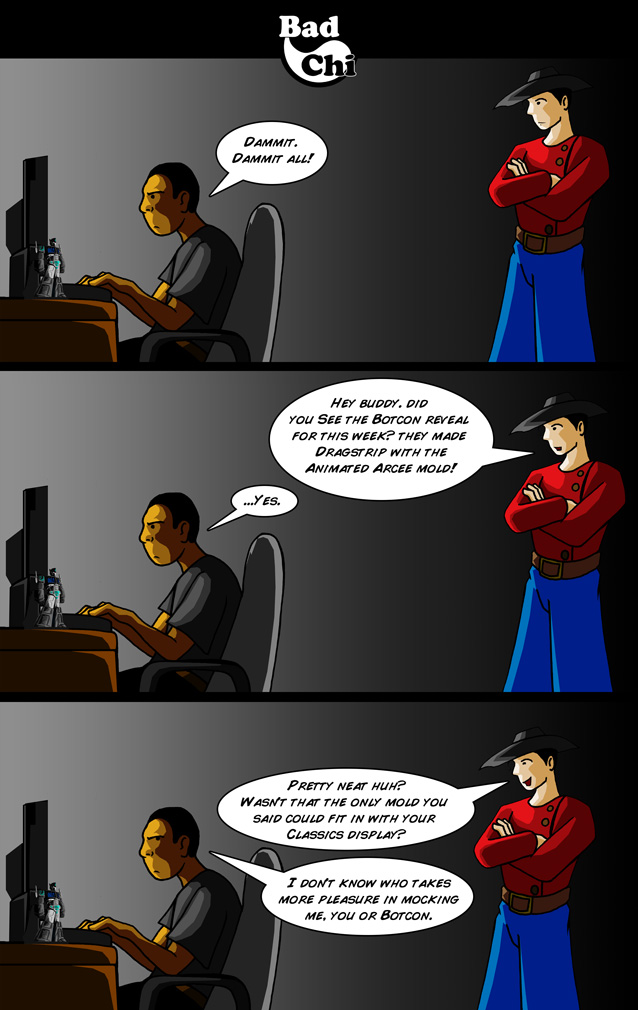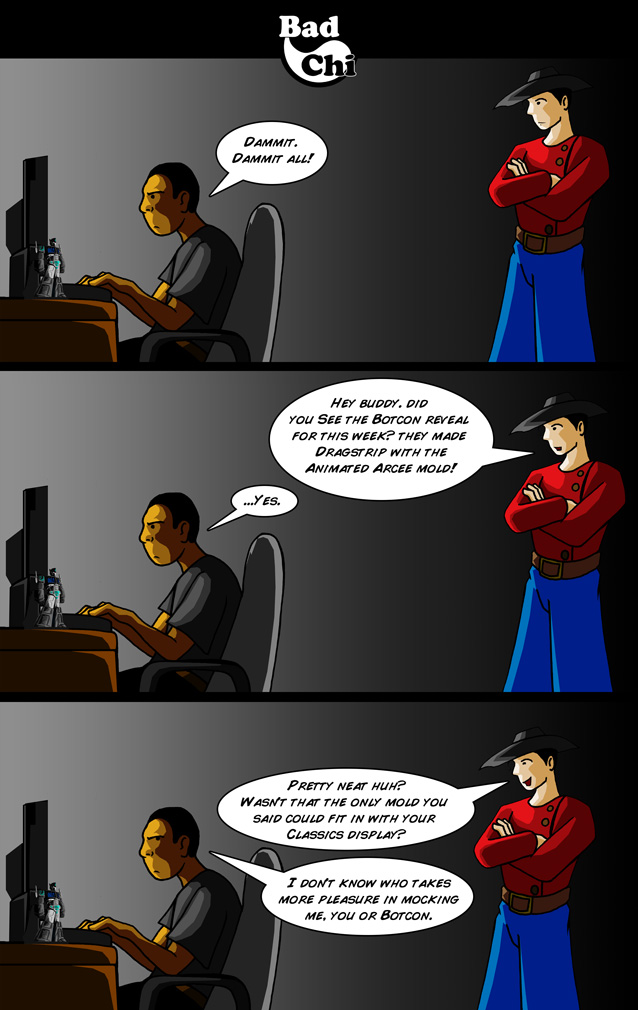 Watch
So, after trying so hard to deny that the Animated Arcee mold would be used in this set, Botcon went and done did it. What a revoltin' development.

Uhn, saying one thing and doing the opposite

This really kills anyone´s day! I wonder how much you got shocked....
Reply

I wanna go get stuff from Botcon...

Then again I also want an Autobot Matrix of Leadership...
Reply

I wouldn't mind doing that either, Botcon is always a fun time depending on who you're hanging with.
Reply

We'll be getting a Classics Arcee soon, so we won't have to settle with wedging teh Animated figure into our displays for long.

You know, that makes the name "Drag Strip" a HELL of a lot creepier. If she asks you if you like surprises, RUN. Run far.
Reply

I'm going to be skeptical until we actually see what they have in store, though seeing how promising Warpath looks, it may not be too bad.

Part of the reason I actually like the whole Dragstrip as a female bodied decepticon is because of that weird ambiguity they could go for-though from the sounds of it Dragstrip actually is a female, she just has a weird name and is mad about it. It also helps that I just like the mold, I think of the animated figures she has enough detailing to work with the Classics.
Reply

Considering how well the Animated Arcee mold came out, it shouldn't be too hard for Hasbro to produce a Classics version, even if they use the same transformation (which I'm sure they won't but it would still be cool).
Reply

Reply