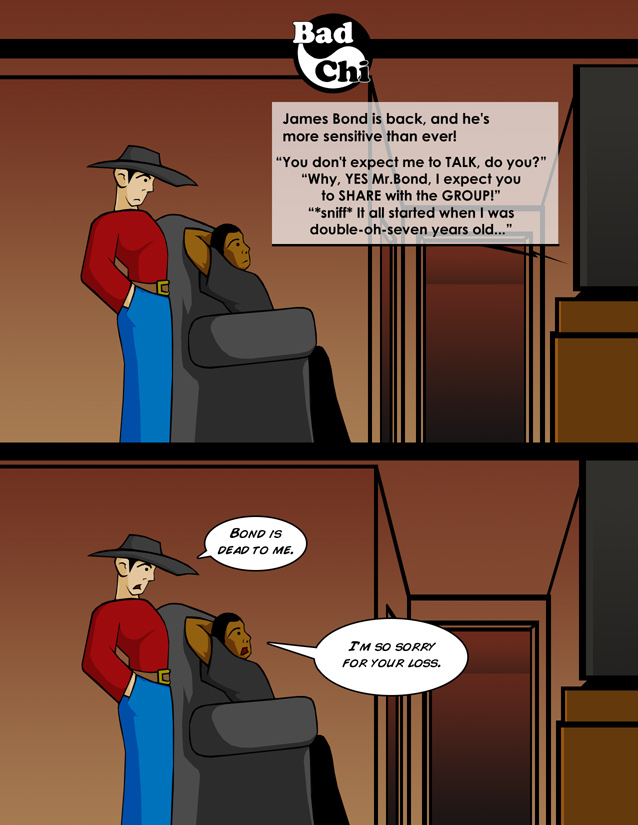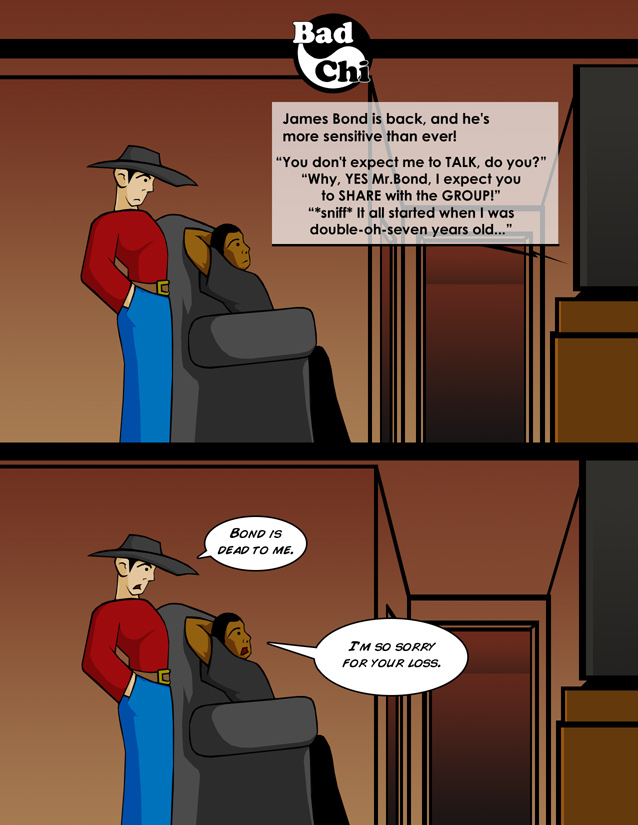 Watch
I think James Bond's promiscuous nature was really a cry for help... and boo-tay.

It was NOT a cry for help! It was that hottie knockouts (sometimes good, sometimes bad) were willing to give it up and in the spy game any minute could be your last so you might as well enjoy it! Plus, if the silly evil spy girl fell for you afterwards then you get critical info out of her and maybe even use her to help you take down the big bad guy! Plus, fooling around with babes is fun! Especially if they're lethal.

Reply

Well, sooner or latter he would need some therapy...

wonder if the Spectre is also at the group XDDDDD

Oh this brave post-modern post-new world....
Reply

Some therapy and probably some creams for all the 'special friends' he probably contracted...
Reply

I'm possibly the one woman out there who actually found Bond the biggest turn off ever.

Don't get me wrong, he was a handsome guy and all, but the way he acted and chased women really nauseated me.
Reply

I remember one of my old college professors talking about how much of a crush she had on Sean Connery until he told Barbara Walters that it was okay to slap a woman. Yikes.
Reply

The guy could definitely benefit from therapy, I think.
Reply

Reply

Oh how the world turns X3
Reply