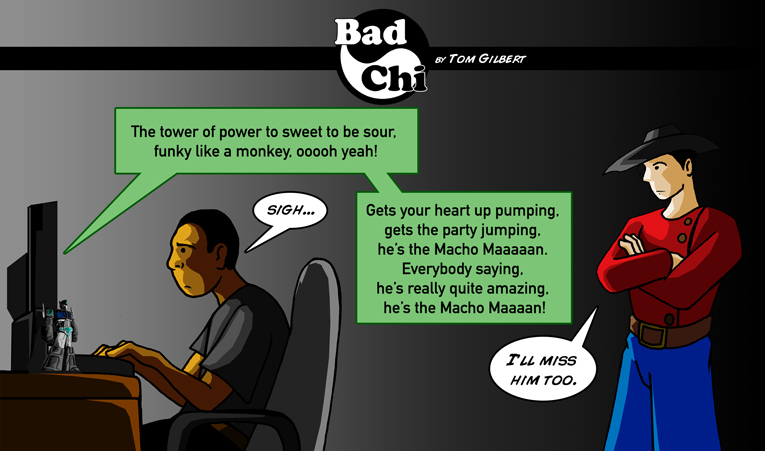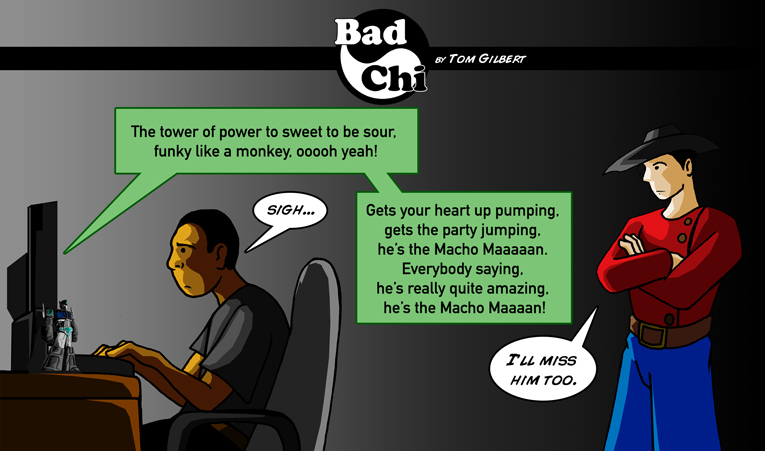 Watch
In case you didn't already know, the Macho Man Randy Savage died today. He suffered a heart attack while behind the wheel and crashed, later passing away in the hospital from the injuries. Thankfully his wife survived the wreck, but I'm so saddened by the loss of one of the wrestlers I loved watching as a kid.
Though I have tons of fond Macho Man memories, one of my favorites was during an MSG showing where he came out and said "Andre the Giant, get out here, I'm gonna kick your ass!"
I know that doesn't sound like anything much these days, but back in say, 1987, that was a big deal, and I remember my Dad pausing and chuckling "I'm surprised they let him say that on t.v."
Anyway,
here's the video I've been watching all day
, "Speaking from the Heart." Oooohhh Yeeeaaaahhhh!
Also, Snap into a Slim Jim.

They are disappearing.... 80īs wrestlers are day after day becoming bits of memory on our brains...
Reply

with the shocking death of UW is hulk hogen next?
Reply

Thatīs a VERY good question! Or Jesse Ventura... Ken Patera... the great names are just vanishing....

Reply

They really are, it makes me sad...
Reply

What?! Brad Garret? Aww... Frag it all!! He's so much less cooler now... Macho Man is allowed to fight with Superman, but not Raymond's brother.... bummer....
Reply

Massive sadness at the loss of Randy Macho Man Savage! Tom my friend, he also was the voice of Lobo on the Animated Superman series a few years back, and don't forget he played "Bonesaw" in the first Spiderman movie by Sam Raimi that Peter Parker had to wrestle! He was the Macho Man and he could do anything! He will be missed!
Reply

I think Macho would have been awesome as Lobo, but that was Brad Garrett who voiced him. Now you have to picture Lobo talking about Raymond

I was really hoping that Macho and Vince would have worked things out enough for him to have made a couple more t.v appearances before his unfortunate passing. Sadness...
Reply

Aw, that's really too bad....
Reply

It really is, especially since it sounded like he was doing very well for himself, kind of a rarity for the wrestlers of his time.
Reply

Yeah, I heard a couple of hours ago. Quite a loss indeed. First Lou Albano and now Randy Savage...
Reply

It's weird reading about the deaths of some of my favorite wrestlers, I hate to think about how many of them have passed in the last few years. It makes me appreciate Edge retiring more and more, at least he'll live a long healthy life.
Reply

Indeed. It's getting rough seeing all these people we idolize and adore bite the big one, but I guess we all move on.
Reply

What!?! No!

NOOOOOOOO!!!!!!!!!!!

*buys mini-mart's entire stock of Slim-Jim's*
Reply

He did some voice work too, right?
Reply

Yes, he's done quite a bit if I remember correctly. I know he was an intergalactic wrestler on "Dial M for Monkey", and did work for King of the Hill, Family Guy, Duck Dodgers, and he voiced I think a Sasquatch on a Nicktoon show about a family of spies. I'm sure he's done a bunch of other things, but those are all I can recall off the top of my head.
Reply