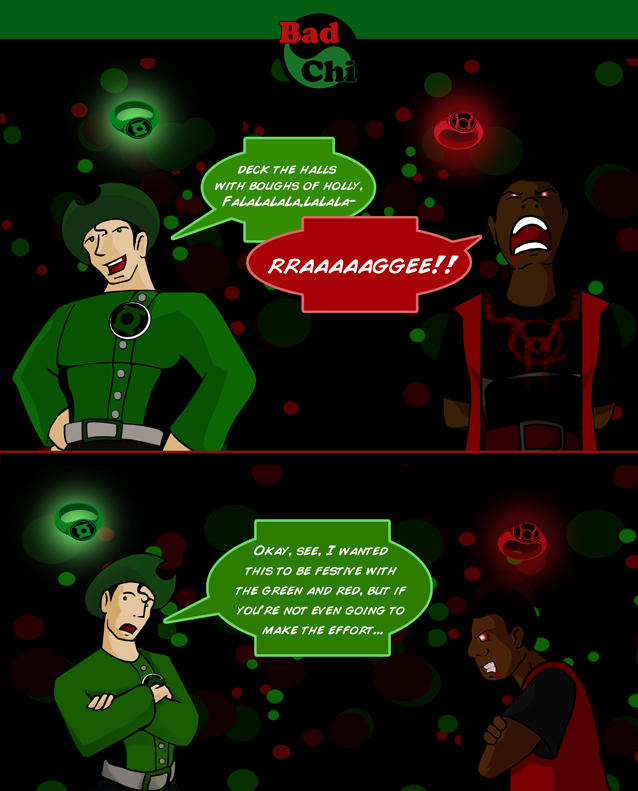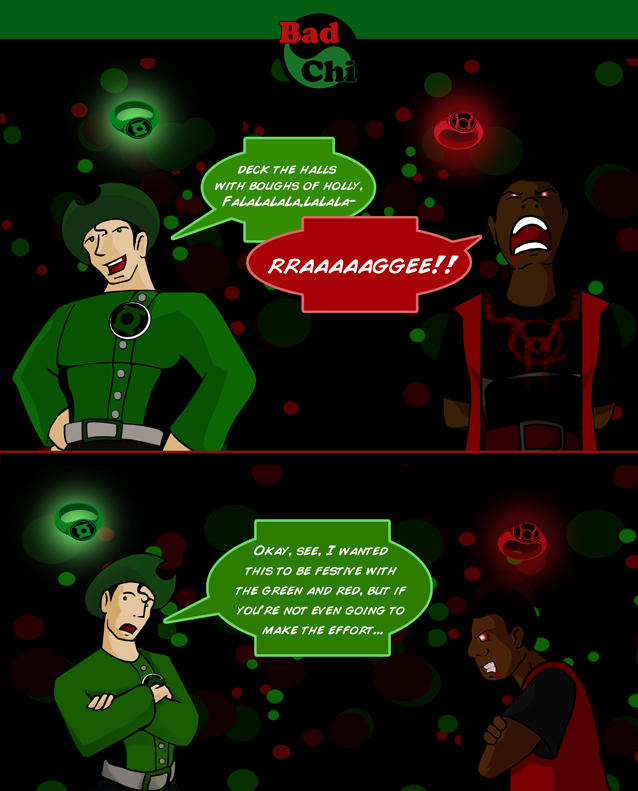 Watch
As a kid, I didn't understand the appeal of wandering around to houses and assaulting the occupants with loud, tone-deaf Christmas tunes. As an adult, I'm forever grateful that my parents never made me do it.

Now I see how the Red Ring got so many followers. Green Lantern Corps must take this in account for the next Christmas.... XDDDDDDDD
Reply

Indeed! They work so well together despite their moments of quirkiness

Reply

O_O Uhhh... Tom's not in right now, please leave a message after the beep...?
Reply

That tradition might have seemed adorable back in the 90s, but now it just seems incredibly annoying. XD
Reply

I can't help but think the number of holiday shootings would take a scary spike upwards.
Reply

I'm definitely a candidate for a red ring this time of year.
Reply

I'm all blue ring around the immediate family, but toss me into the crazed masses, and it's red ring all the way.
Reply

So when does the Indigo ring kick in?
Reply