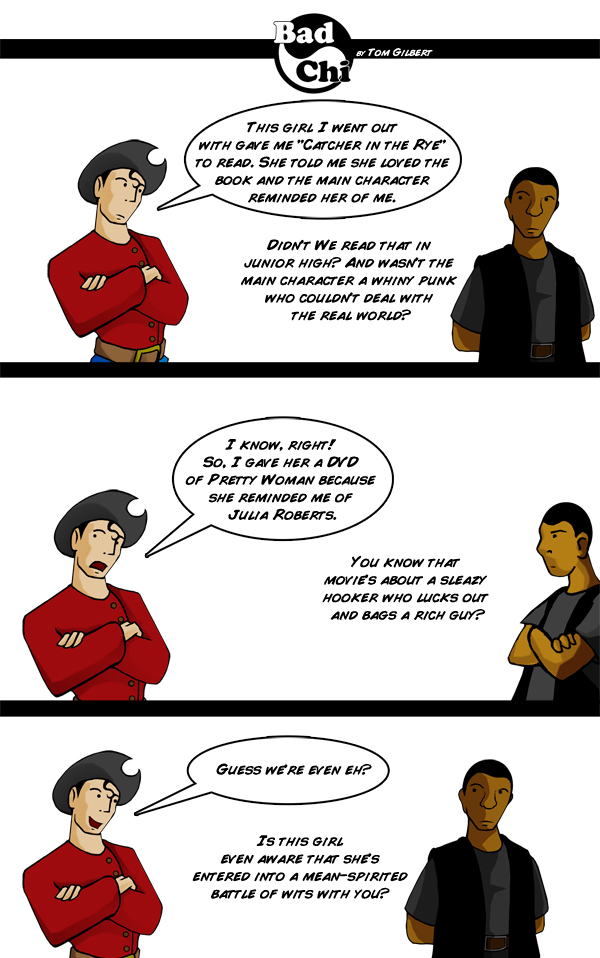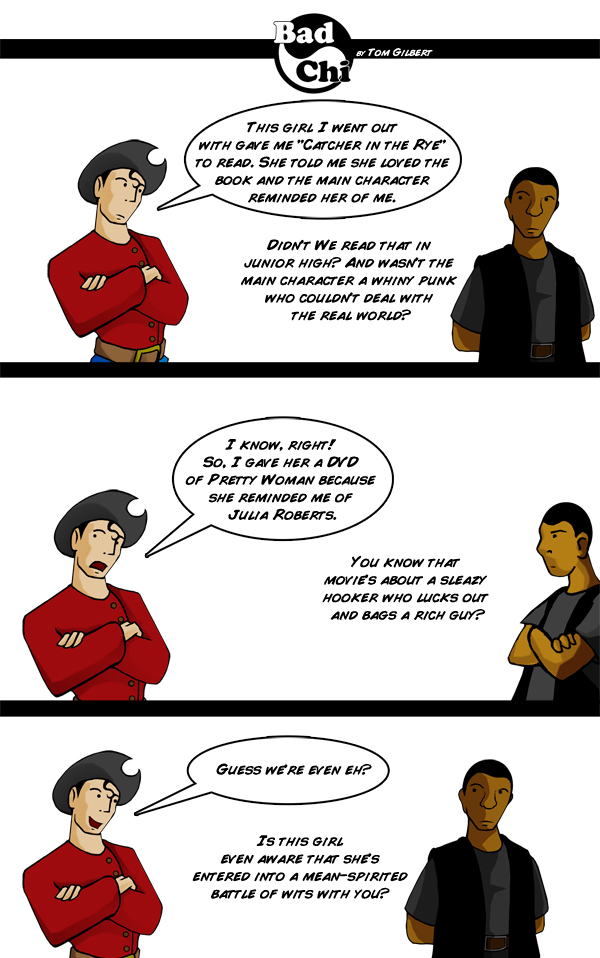 Watch
Sometimes you mean to be mean... sometimes you don't!
For the record, I've never seen Pretty woman, just ad-libbing there.

Hehehehehe, looks like he wanted keep some... kind of ... equilibrium with his new gal XD Man, I am ashamed say that I am the opposite: I watched "Pretty Woman" and did not read the book...
a crime enough to make the Ministery of Education burns my PhD certificate....

Reply

From what I've heard about the movie you've missed out on nothing! I've never fully understood the appeal myself... of Julia Roberts *or* that movie.
Reply

I was told by a friend that when they seen the ring wraiths in Lord of the Rings, they thought of me.
I wasn't sure how to take that. I'm like an undead fantasy crack(ring) addict apparently.
Reply

Yeah, you kinda have to tilt your head and try to figure out if they know that that's actually *not* a compliment. I wonder how happy they'd have been if you told them a zombie with its brain dripping out of its skull reminded you of them? Or "Hey, I saw a dead deer on the side of the road and it reminded me of you! You know, all bug-eyed and tongue hangin' out of it's mouth!"
Reply

Is this based off a true story? I hope so!
Reply

Yup, some people just don't realize they've insulted you when they do things like this.
Reply

Reply