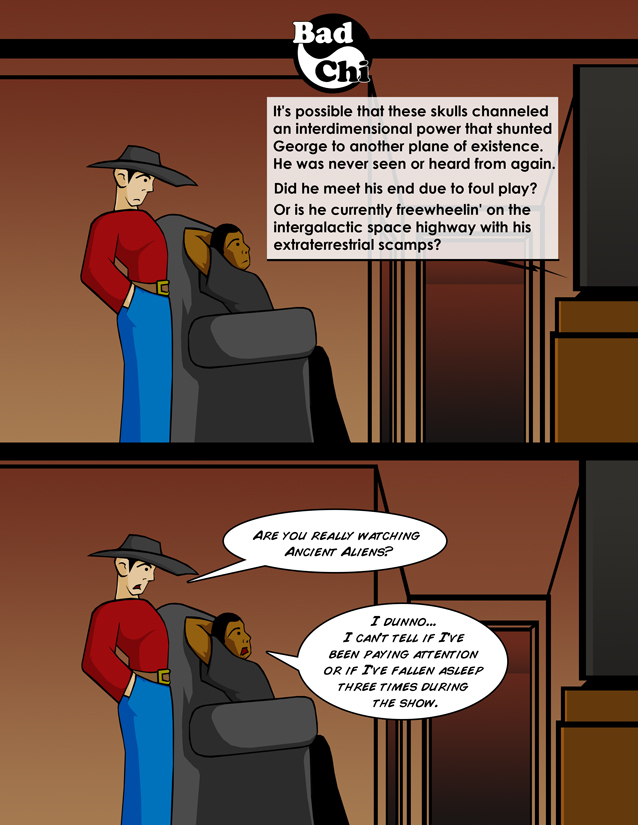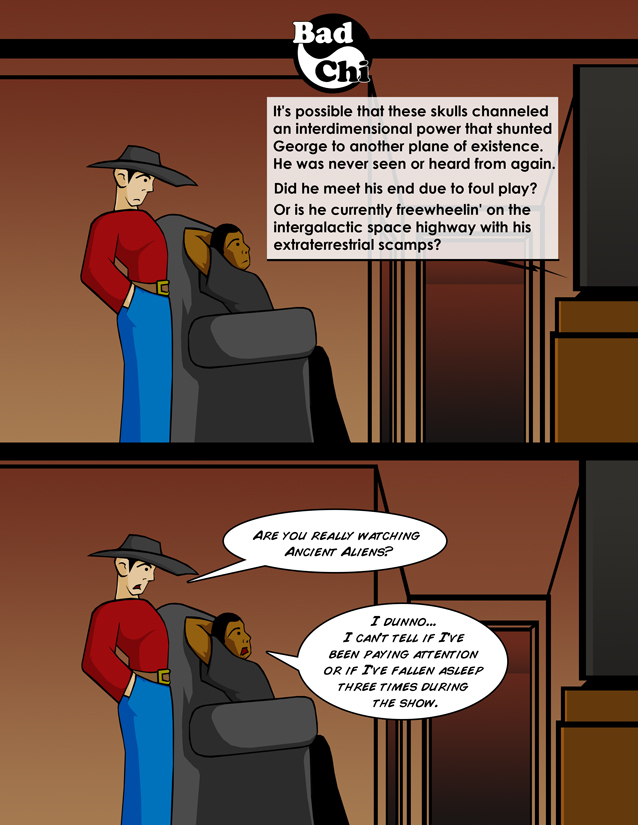 Watch
Don't get me wrong, I'm open to different ideas and theories on the various mysteries of the Earth and history, but this show cracks me up. "A dog vanishes into the fields of Upstate New York, never to be seen again... ALIENS!!"

Yeah, some of those shows are pretty bad. Which is why I usually end up watching Cake Boss or something on Discovery or the History channels.
Reply

Aliens... Because "You Can't Explain That!" is already a meme.
Reply

My grandfather puts that show on. They take "grasping at straws" to a whole nother level.
Reply

It's like that gibbering wino on the corner finally got his own show.
Reply

Reply