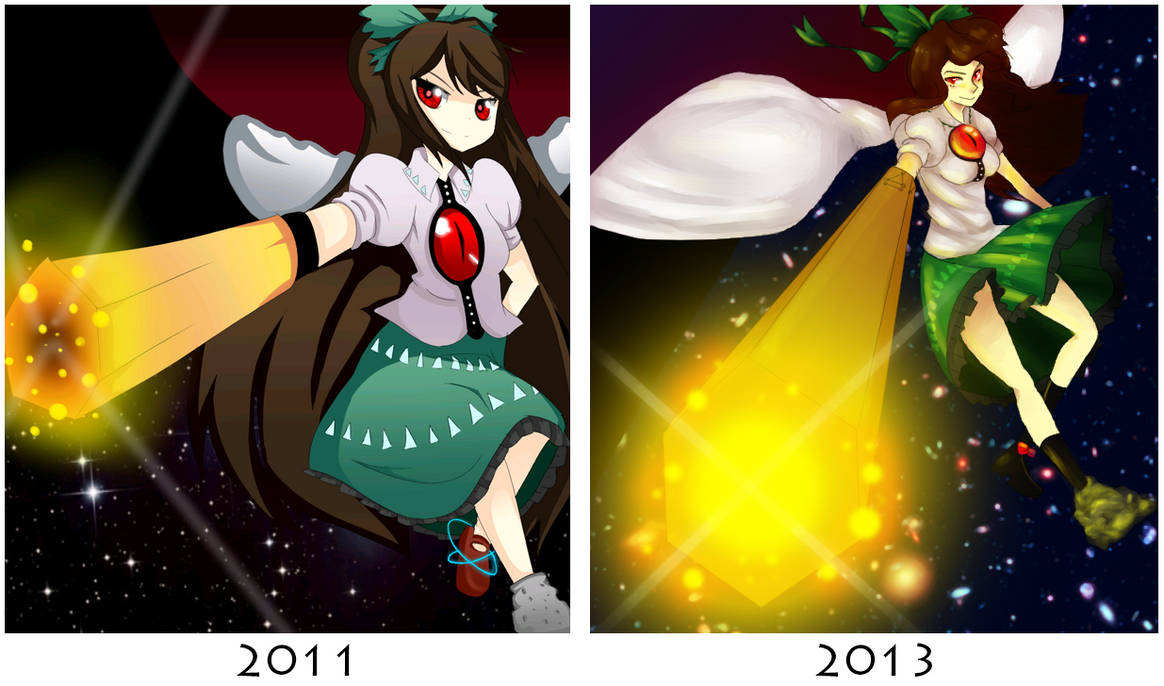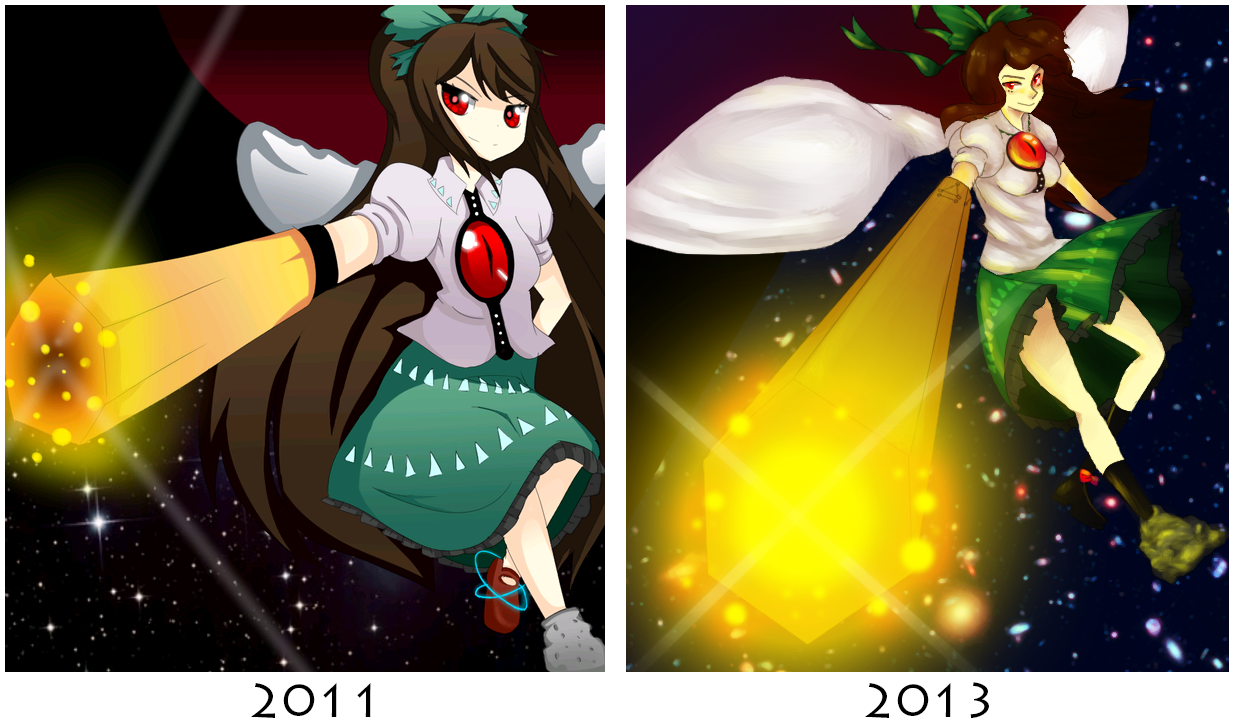 Watch
I wish I had improved :/ I still have problems with the same basic things after 2 years. There are thousands of things I need to work on. Geez...
Utsuho Reiuji - Touhou Project

The style has indeed change! And for the better! Utsuho looks more awesome now!
Reply

wow, i really love the newer one!! the more realistic style is much more fitting! great improvement
Reply

Excuse me, but: "I wish I had improved :/"

THERE IS OBVIOUSLY A HUGE DIFFERENCE YOU HAVE GOTTEN BETTER. LOOK AT THE FACE, THE FORESHORTNING, THE ANATOMY, LEt ME tell YOU aboOut ImProVMENT YOU IMPROVED YOU LITTLE PIECE OF UNICORN AWESOMENESS. YOU ACCOMPLISHED IT.

thank you have a nice day.
Reply