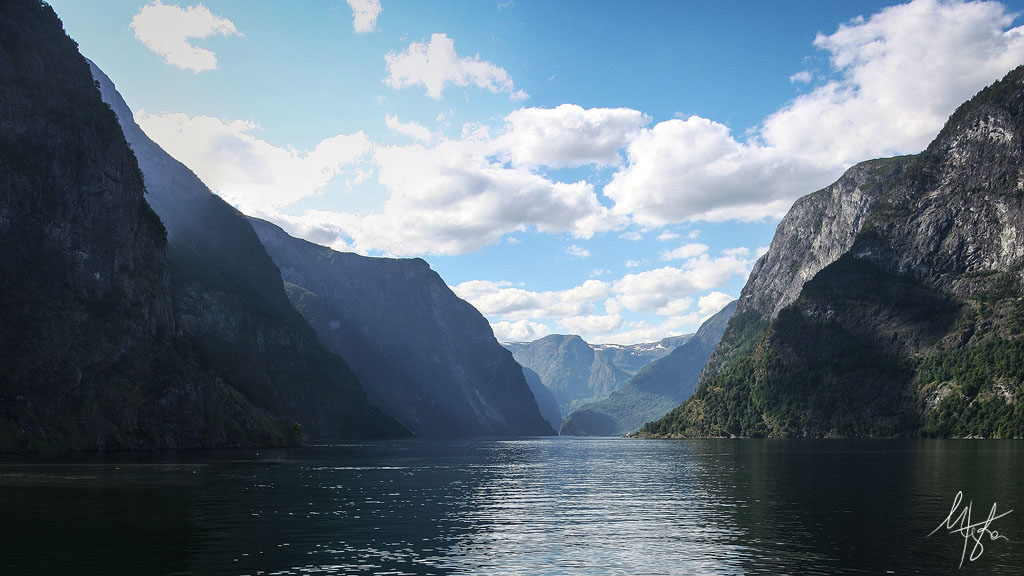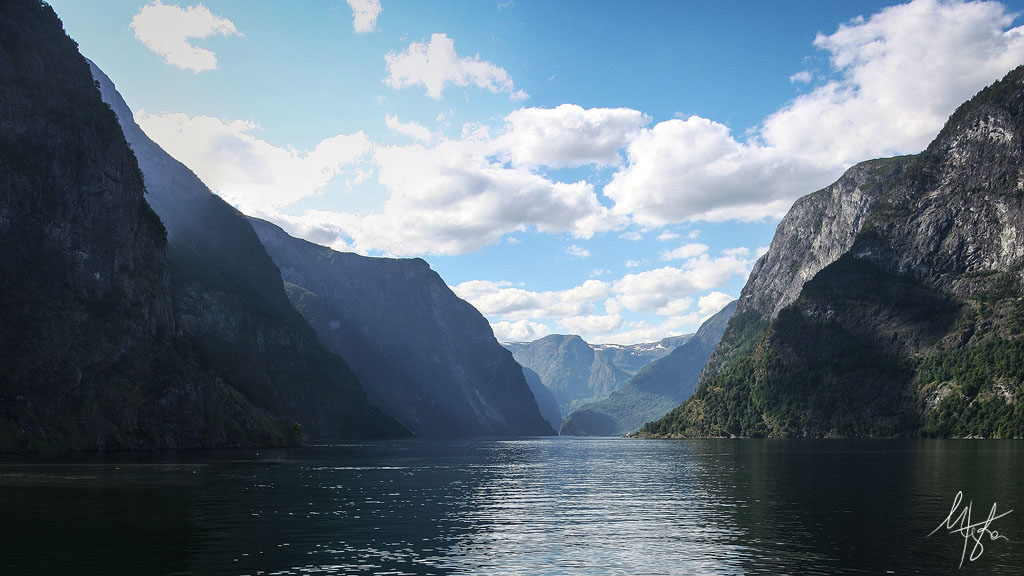 Watch
The Sognefjord (or Sognefjorden) is the largest fjord in Norway, and the third longest in the world. Located in Sogn og Fjordane county, it stretches 205 kilometres (127 mi) inland.

The fjord reaches a maximum depth of 1,308 metres (4,291 ft) below sea level, and the greatest depths are found in the inland parts of the fjord. Near its mouth, the bottom rises abruptly to a sill about 100 metres (330 ft) below sea level. The average width of the main branch of the Sognefjord is about 4.5 kilometres (2.8 mi). Cliffs surrounding the fjord rise almost sheer from the water to heights of 1,000 metres (3,300 ft) and more. - Wikipedia

It's so beautiful ...I can't even being to describe it.