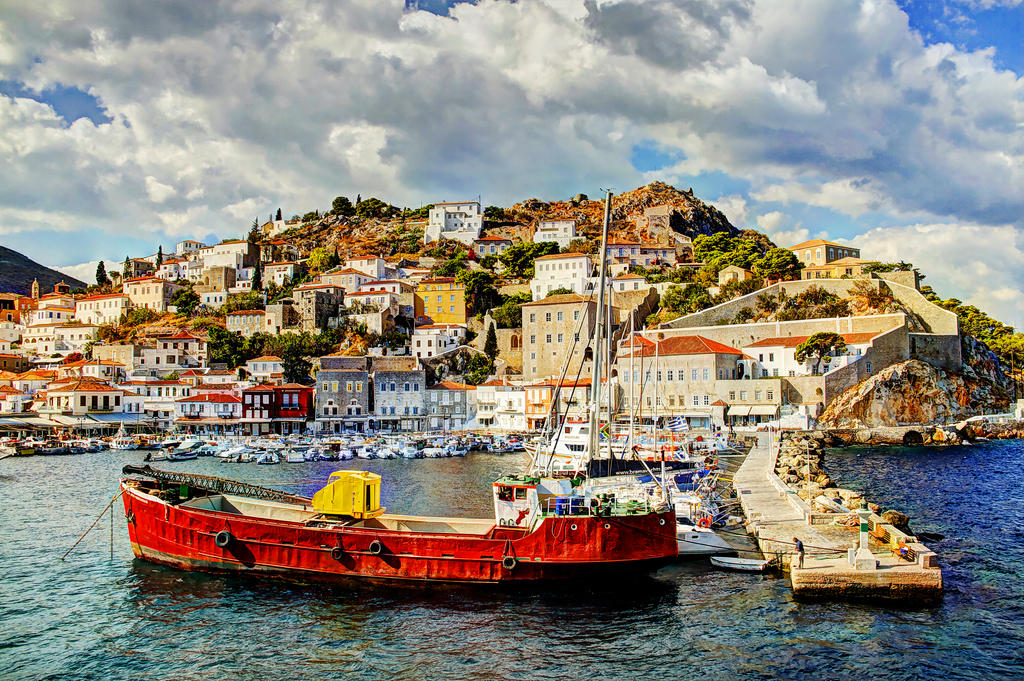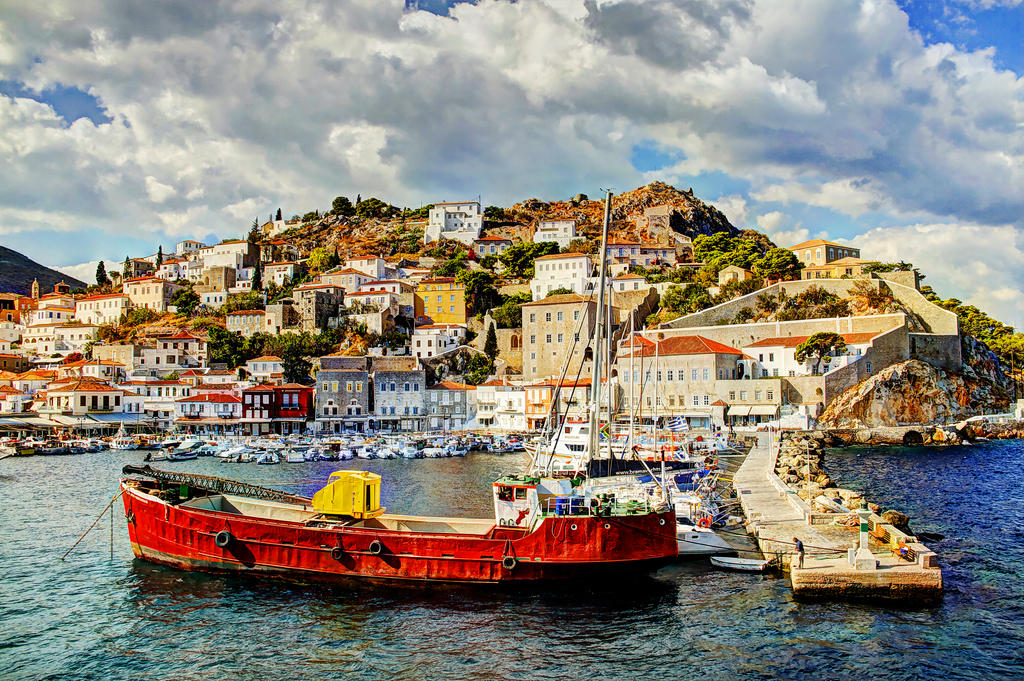 Watch
Greece - Hydra Island. There is one main town, known simply as "Hydra port" (pop. about 2,500). It consists of a crescent-shaped harbor, around which is centered a strand of restaurants, shops, markets, and galleries that cater to tourists and locals (Hydriots). Steep stone streets lead up and outwards from the harbor area. Most of the local residences, as well as the hostelries on the island are located on these streets. (Info from Wiki)

3 Shots (-2,0,2) process in Photomatix to obtain a light painterly look and then in Photoshop to complete the process.

Great shot with delicious colours.
Reply

A beautiful composition! Red creates an intriguing contrast
Reply

so beautiful - escheresque scenery...

Reply

Nice!


Reply

Jugeing by the number of boats, I bet they have a lot of tourists. Excellant photo, with many shapes, textures and colors.
Reply

They have a lot of tourists indeed ....
No cars, except one on the whole island. Donkeys are the four wheels ( sorry legs)drive of the area ... not joking.
Reply

How fantastic to be able to visit a place like that. I couldn't live there for sure, I need space, but I would think it would be a great place to spend a couple of days there. What all do they sell there and are the prices high? I bet the food is good.
Reply

I really enjoyed it. It is a great place, a big island and a small town nicely located. It is a great place to spend couple of days. Since the place is now highly touristic, market is oriented at souvenirs and local hand made stuff (nice stuff, jewels, cloathes made of greek coton, ...)and the prices are quite affordable. Greek food is great, and healthy ... greek salad, souvlaki, .. and the music too.
Reply

Oh my it sounds so wonderful. And a chance to see customs, and crafts made by the people has to be great.
I would imagine everyone looks out for one another there, and the crime rate is proubly very low.
Reply

Yeap. You can say it crime rate is probably very low. However, in the major cities like Athens, you have to be more careful, specially in crowded area where pickpocket can be active ...like any major cities in the world
Reply

quite intensive colors but a really nice shot

Reply

Thanks for the comment. I do not go for so intense colors normally, but I couldn't resist in this cases the saturation give a kind of painting look that I enjoy ..
Reply

So beautiful- the scape, the colors, the details!
Reply

the colors are a delight to the eye Alain.
Reply